The festive season has arrived! Whether it's a family gathering, Christmas party or New Years' Eve bash, you'll no doubt be hosting your share of festive get togethers. And with any event comes a whole host of logistics to plan and opportunities to bring the wow factor and amaze your guests.
To make your holiday party planning just a little bit easier, we've gathered up a selection of our favourite ways to serve holiday cocktails and mixed drinks en masse. Whether you're looking for something space saving and efficient, or wildly over the top and grand, with our top suggestions you'll be sure to find the right gin party display to suit your event.
Gin Trees
The humble gin tree or cocktail tree is one of our favourite ways to serve drinks at a party. There's so many things about it that make it a great choice that we hardly know where to start!
As they use their branches to hold glasses on multiple levels, they're actually pretty economical when it comes to space. And even better, they're very easy to carry – if you don't fill the glasses too full you can probably even do it one-handed (caution: do not attempt after a few gin cocktails!). So you're getting quite a few drinks in a highly portable and space saving format. We're already sold!
Even better though, they look gorgeous. On their own they are lovely, but to really amp it up you can hang baubles from the middle of branches, or wind fairy lights through for a little extra pizzaz.
Image courtesy of BackdropsandButtercream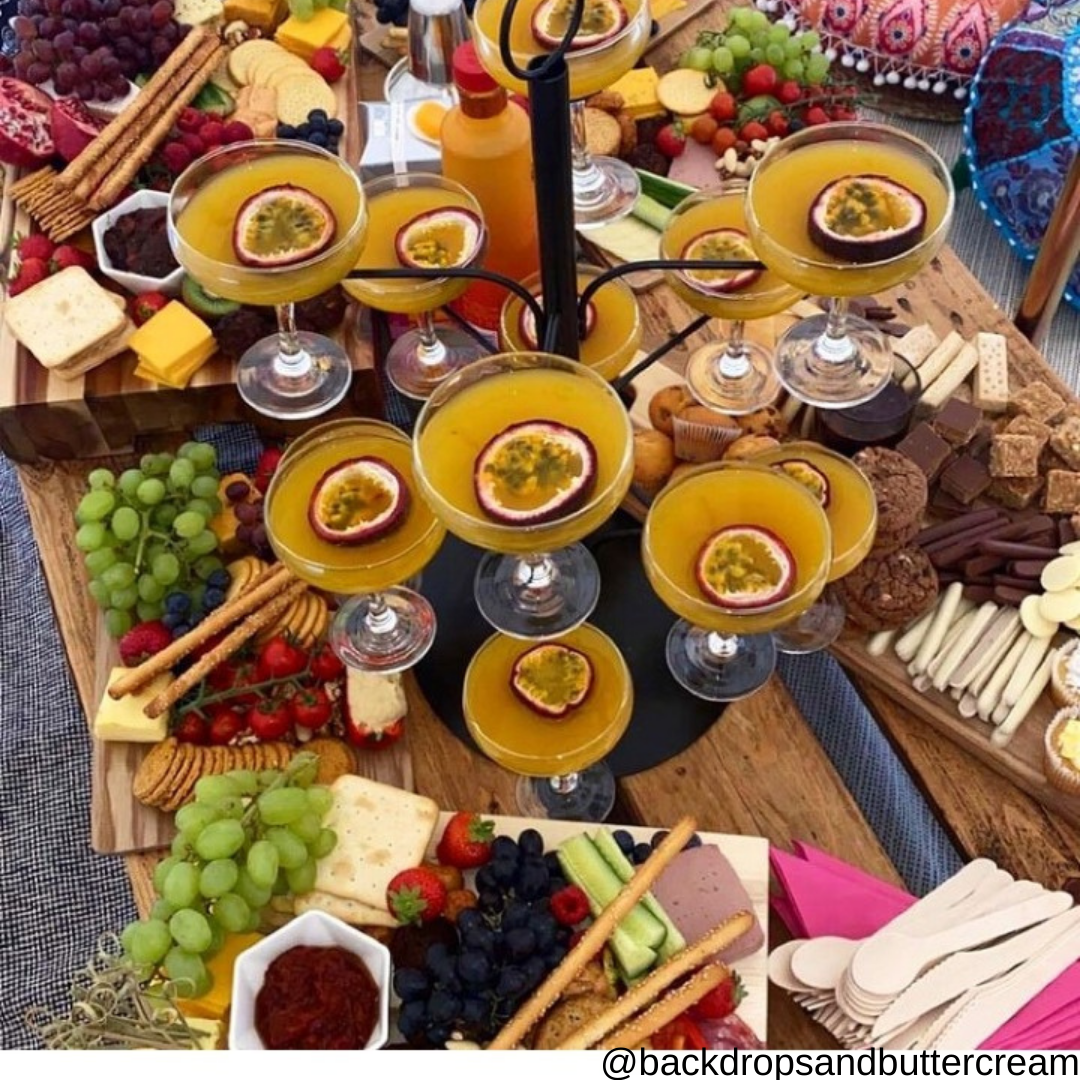 Boozy Baubles
Boozy baubles have been a bit of a whirlwind find over the last few years, springing from anonymity straight into the mainstream.
Whilst pre-filled drinks baubles are a cute gift, here at Think Gin Club, we think they work even better as a way to serve your Christmas party cocktails. Fill up a bunch of empty drinks baubles and hang them all around your party space for a festive gin wonderland! Bonus: as you're hanging them off of your existing decorations/door handles, they don't take up any extra space.
Or for extra style points, decorate a Christmas tree using only boozy baubles, filled with a range of different colourful gin cocktails! As showstopping centerpieces go, it doesn't get much better than this!
You could even personalise the gin baubles with a marker pen to make an elegant party favour your guests can take home and refill!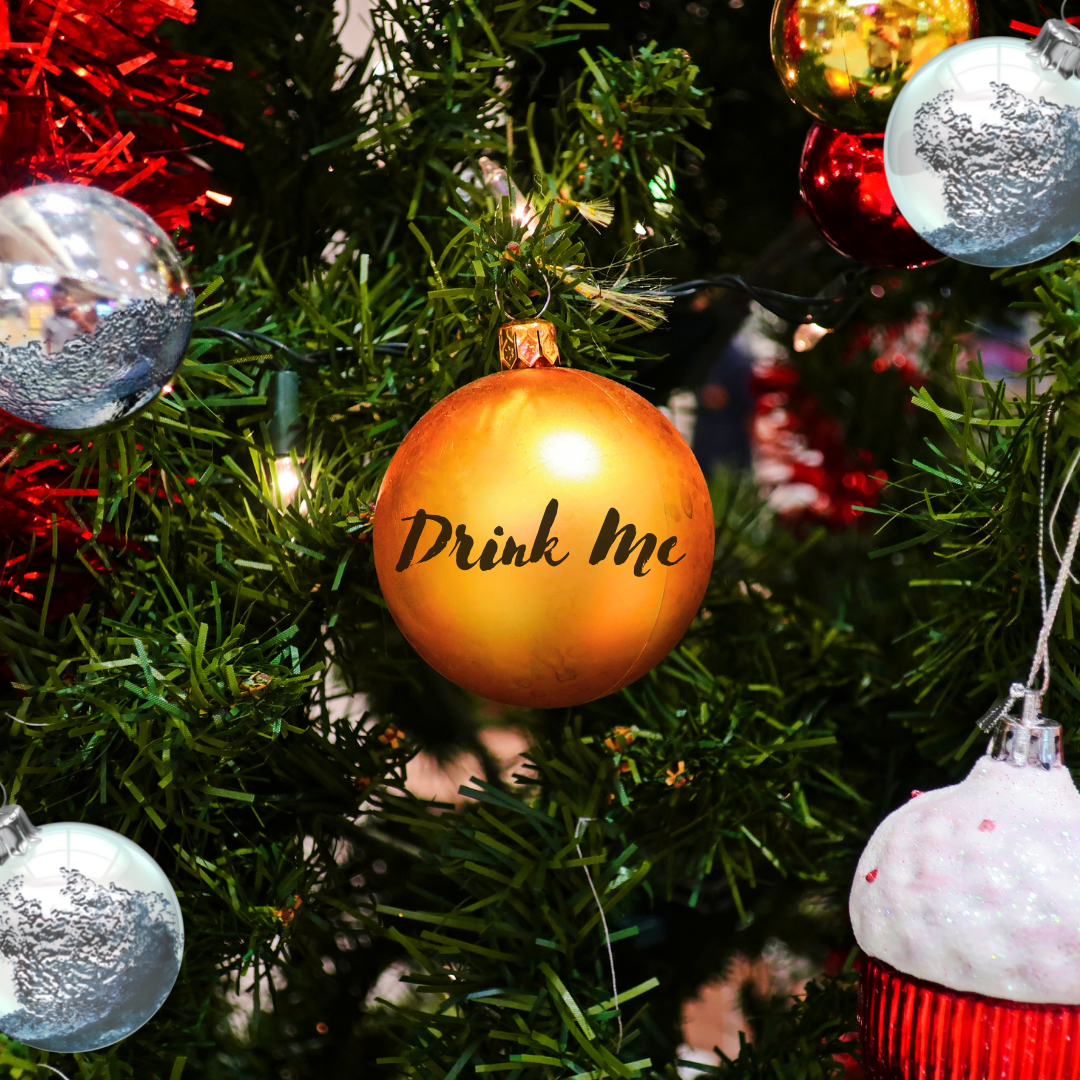 Party Keg
Make things super easy with a big batch cocktail in a keg, so your guests can pour their own servings into whatever glass/paper cup they prefer to drink from.
You can buy festively shaped kegs everywhere this time of year if you'd like something special just for Christmas. Or you can get a large, clear glass keg and decorate it seasonally using stickers, stick on decorations or even whiteboard pens! Clear kegs also make it really easy for you to know when to refill!
Easy and space saving, the party keg is a simple but effective solution. And if you want to amp up the wow factor, you can combine it with a DIY garnish bar, so your guests can add custom toppings to their drinks for a fancier finish!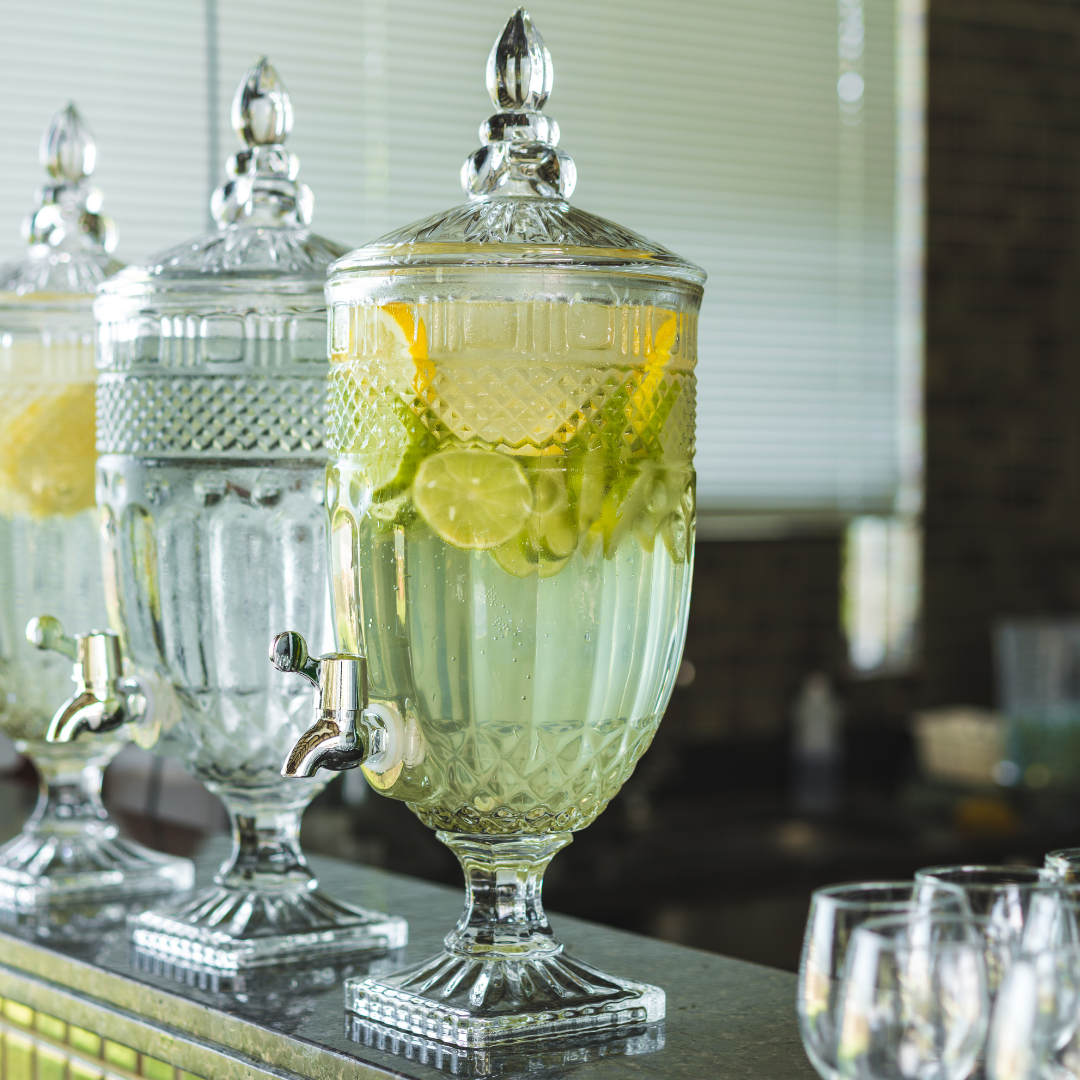 Gin Subscriptions
Treat yourself to a gin subscription to enjoy after your hosting duties are finished!
Each month you'll get a hand-picked craft gin along with mixers, treats, mixology gifts and our High Spirits recipe card.
Sign up today and get 10% with our current discount code: DEC10