Gin is an incredibly versatile drink, with endless ways to enjoy it. Thanks to the complexity of the spirit itself, you can modify the flavours a hundred ways just by using a different garnish.
And we're all about finding the best ways to drink gin, and the perfect serves for every style of gin, so how to finish off your G&T is something we give a lot of thought to here at Think Gin Club!
Not to mention, a great garnish can take a simple G&T from ordinary to amazing and Insta-worthy (does it really count if you haven't 'grammed it?). Read on for more on infused ices and gin garnishes that are sure to take your G&Ts to the next level.
Infused Ice
Using infused ice is a great way to bring different flavours into your G&T. But even better, it's also ultra aesthetic, and won't water down your drink as much!
We love floral ice cubes filled with edible flowers for a charming vibe and subtle floral bouquet, or cucumber ice cubes for something a bit more refreshing. But there's no end to what you can infuse into your ice cubes, and the method is the same!
Here's our method for floral ice cubes, but why not experiment and swap out the flowers for something different?
Floral Ice Cubes: Boil water and leave to cool to room temperature (this creates a much clearer ice cube). Fill an ice cube tray with edible flowers and then top up with the cooled water. Freeze and then enjoy!
When infusing, make sure that the thing you're infusing is fully submerged in water before freezing to avoid dreaded freezer burn!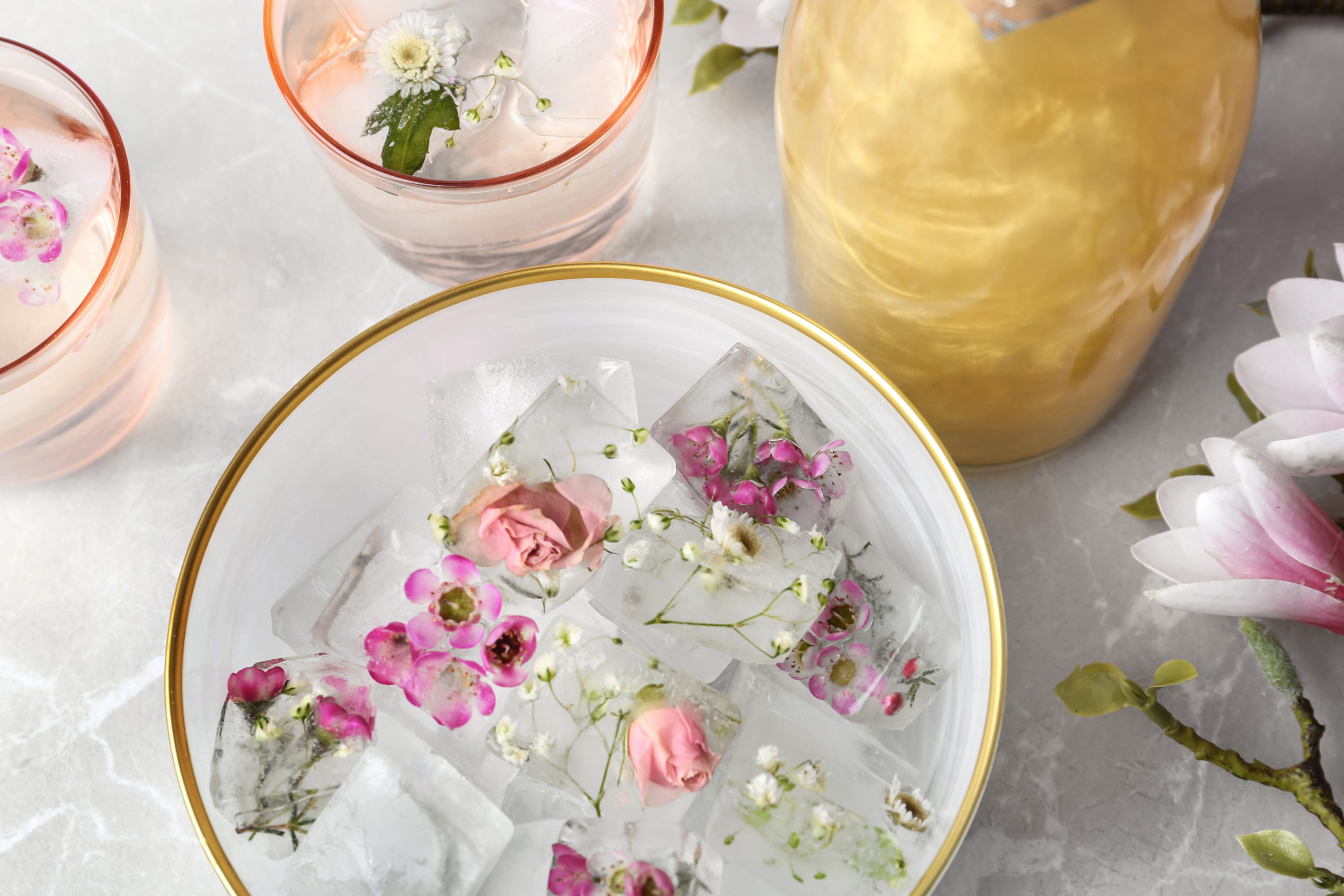 Frozen Garnishes
Take infused ice a step further, and keep your drink cool without any risk of getting watered down with frozen garnishes. This is especially great for pink gins, as you can fill a glass with frozen berries that will compliment the berry flavours of the gin perfectly.
Obviously this one can be a little trickier, as not everything can be frozen successfully, but berries, and a lot of unexpected fruits can be found in any supermarket freezer section to have a go with! We love a gin & ginger ale with frozen mango chunks when we're feeling a bit feisty!
Grapes also freeze really well (as wine drinkers probably already know!), and can pair nicely with the right gin and tonic.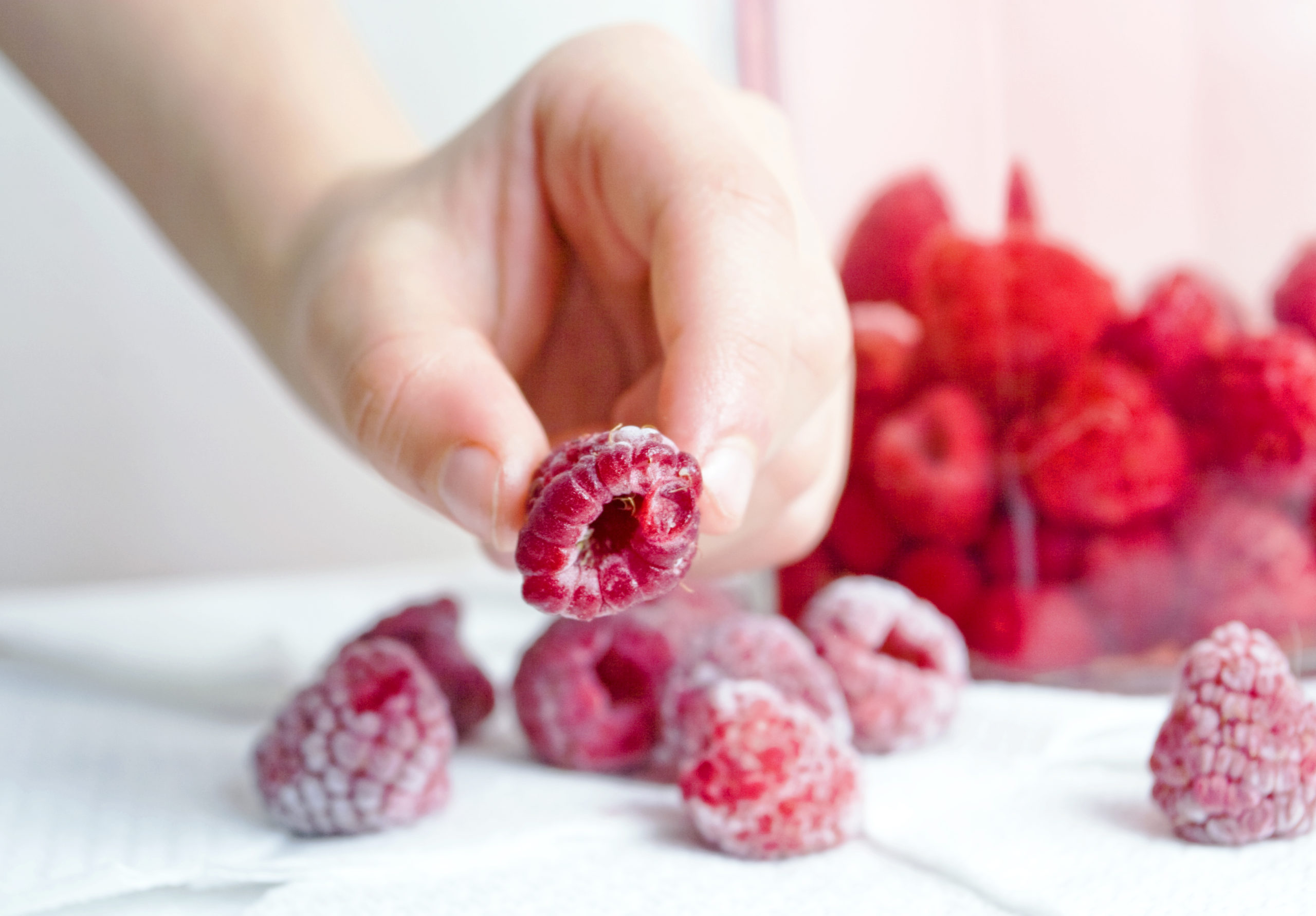 Gin Garnishes
As a gin connoisseur, you've no doubt come across the phrase "perfect service" before. This refers to the tonic and garnish that a particular gin pairs best with, for the optimum gin experience.
Common garnishes you'll find included in a "perfect serve" include cucumber ribbons, lemon wedges, lemon twists (don't forget to express the oils), orange rounds, and more. Many gins will tell you up front what their perfect serve is, but if not, you'll have to explore to find it!
You can never go wrong with common garnishes like oranges, limes, lemons or cucumbers. In many pubs you'll find that they use the same garnish for any gin, and it's almost always one of those!
But there's so many more ways you can go, with often unexpected results. Black peppercorns and berries can pair wonderfully. Fresh herbs are often overlooked, but for some gins, they really are perfection. Rosemary does particularly well in a surprising number of drinks (it's even good as a prosecco garnish if you're so inclined!).
Garnishes help bring out, complement and enhance the unique botanicals in each different gin, and there's so many things you can do with them. Experiment away, and never be afraid to try something a bit unusual – you'll no doubt get some unexpectedly delightful results!