Christmas is nearly upon us, and it's time to start getting into the spirits of things (see what we did there?) with some festive gin cocktails!
We've come up with some of our festive favourites, and they all have two things in common – gin and indulgence! Christmas is all about over-the-top and over-indulging, and these fabulously festive gin cocktails deliver as reliably as Santa!
Gin-ma Got Run Over by a Reindeer
Gin and eggnog combine in this decadent treat! It'll be grandma's favourite for sure (as well as everyone else's!)
Ingredients
50ml gin
150ml milk
75ml heavy cream
1 egg yolk
50g sugar
Cinnamon
Nutmeg
Method
Whisk together the egg yolk and sugar. Gently heat the milk and cinnamon in a saucepan for 5 minutes, before folding in the egg yolk mixture, followed by the remaining ingredients.
Recommended Garnish
Serve warm with a cinnamon stick.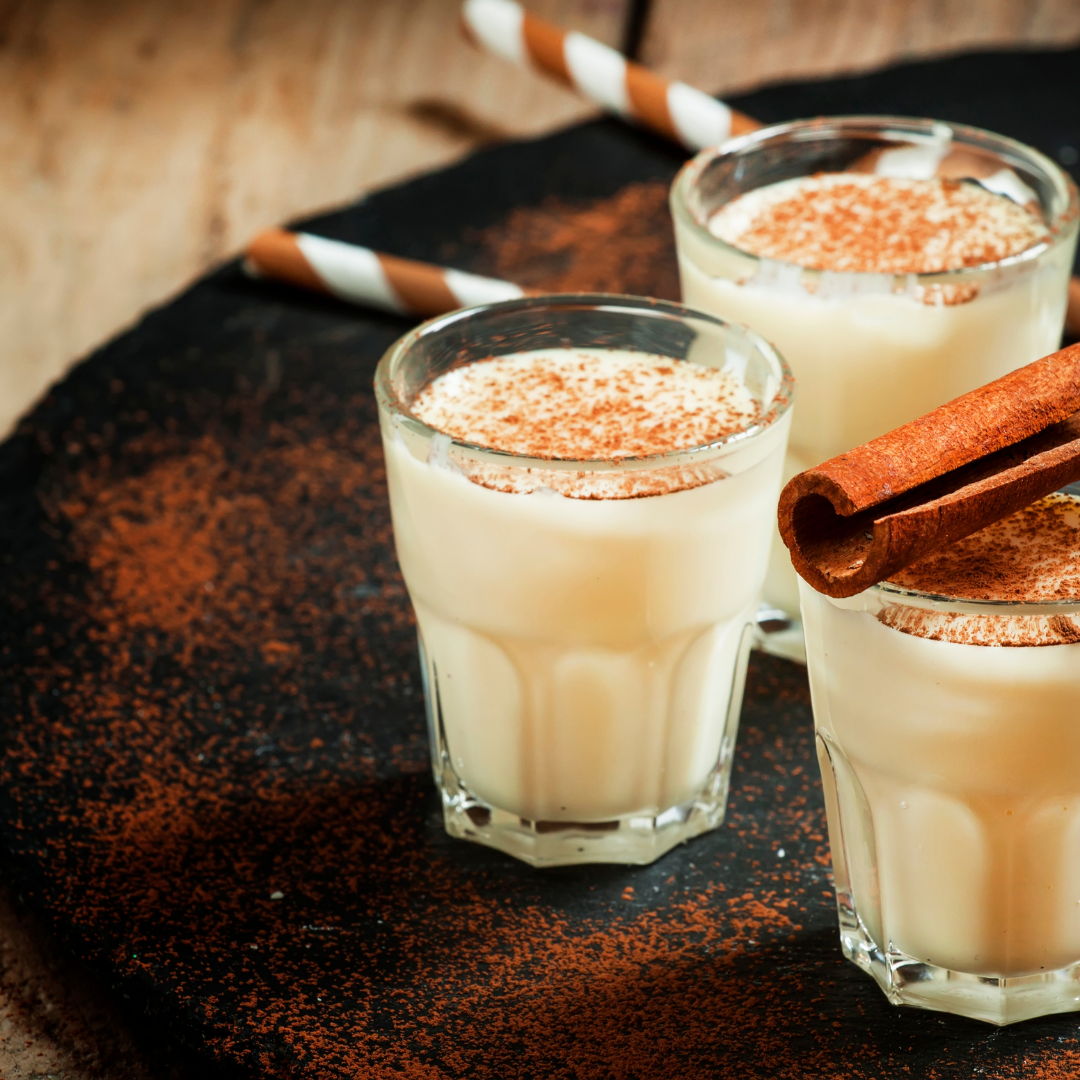 I Saw Mommy Drinking With Santa Claus
A warming, fruity treat that looks just like the big man's classic hat!
Ingredients
50ml gin
25ml grenadine
Desiccated coconut
Method
Dip the rim of a martini glass into water, and then into desiccated coconut to rim the glass. Stir together gin and grenadine with ice, before straining into the prepared martini glass.
Recommended Garnish
A white chocolate ball or strawberry candy cane make the perfect compliment to this sweet drink.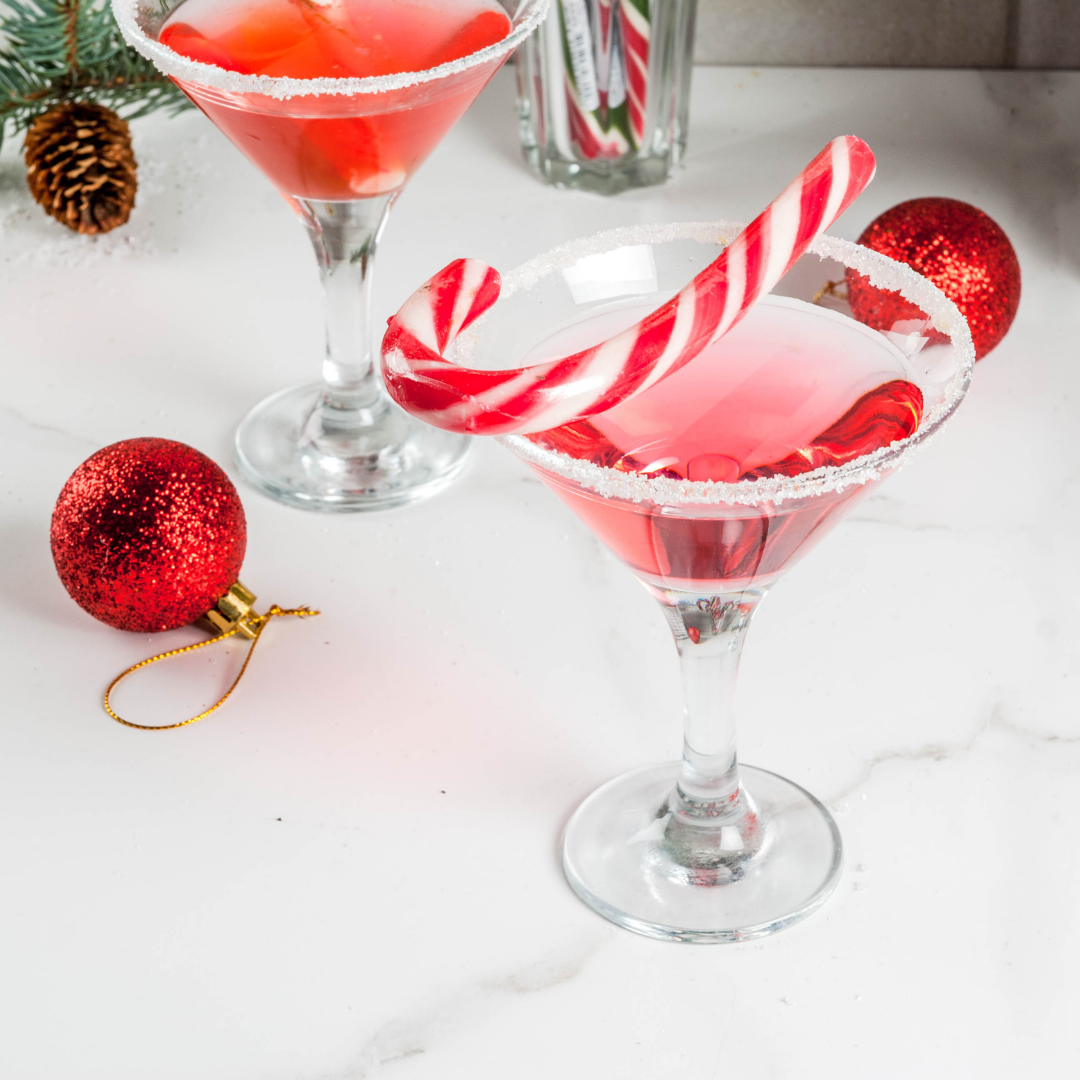 Let it Sloe
Move over mulled wine, it's mulled sloe gin's time to shine!
Ingredients
50ml sloe gin
100ml apple juice
50ml orange juice
Tsp cranberry sauce
Cinnamon stick
Star anise
Method
Simmer together all ingredients except the gin for several minutes. Strain into a large mug and top with gin.
Recommended Garnish
This cocktail looks best with a heaping helping of garnishes, so pile on the cranberries, orange slices and cinnamon sticks!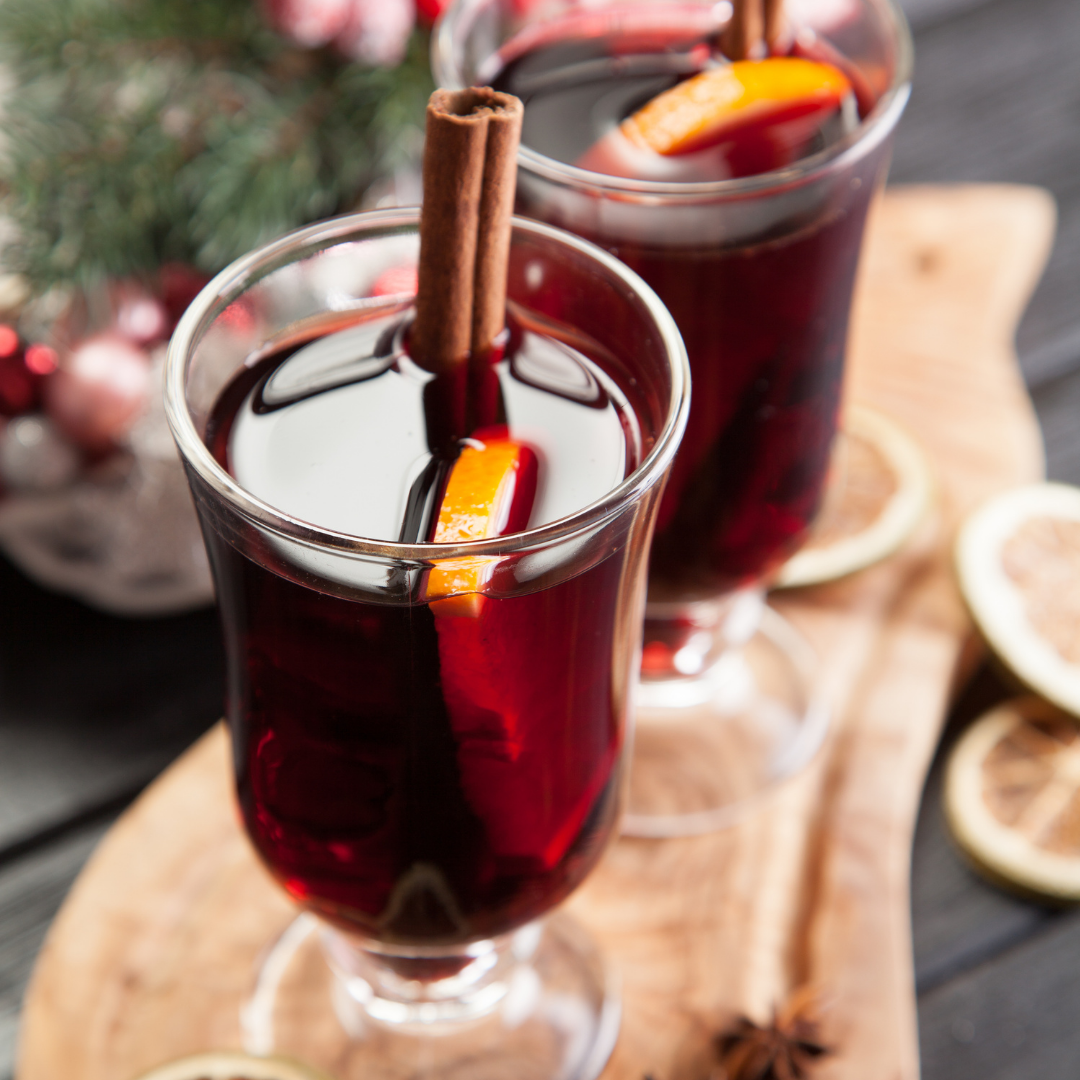 Frosty the Gin-man
This frozen treat will get the whole family walking in the air!
Ingredients
40ml gin
40ml Baileys
60ml milk
1 egg white
2 tsp sugar
Cinnamon
Ice (handful)
Method
Place all ingredients in a blender and blitz until well combined. Pour/scoop into a glass.
Recommended Garnish
A corn-cob pipe and a button nose. Or make your own snowman face using Christmas candies!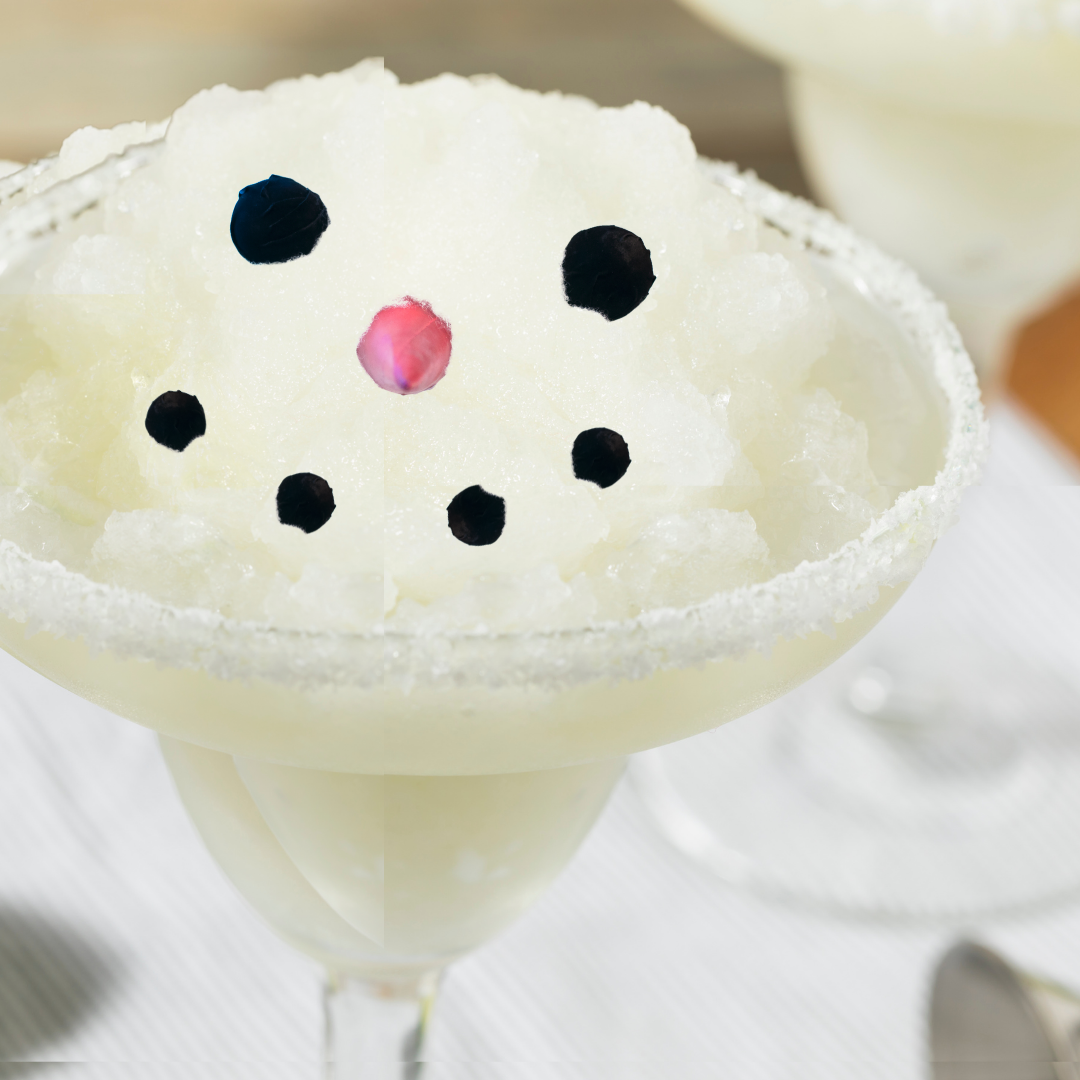 Gin-gerbread Rock
Sweet, spicy and loaded with gin – just how we like it!
Ingredients
50ml gin
25ml amaretto
15ml gingerbread syrup
Nutmeg
Method
Stir all ingredients with ice and strain into a chilled martini glass.
Recommended Garnish
A frosted glass is a must, and balancing a mini gingerbread man on the rim is a sweet way to finish it off!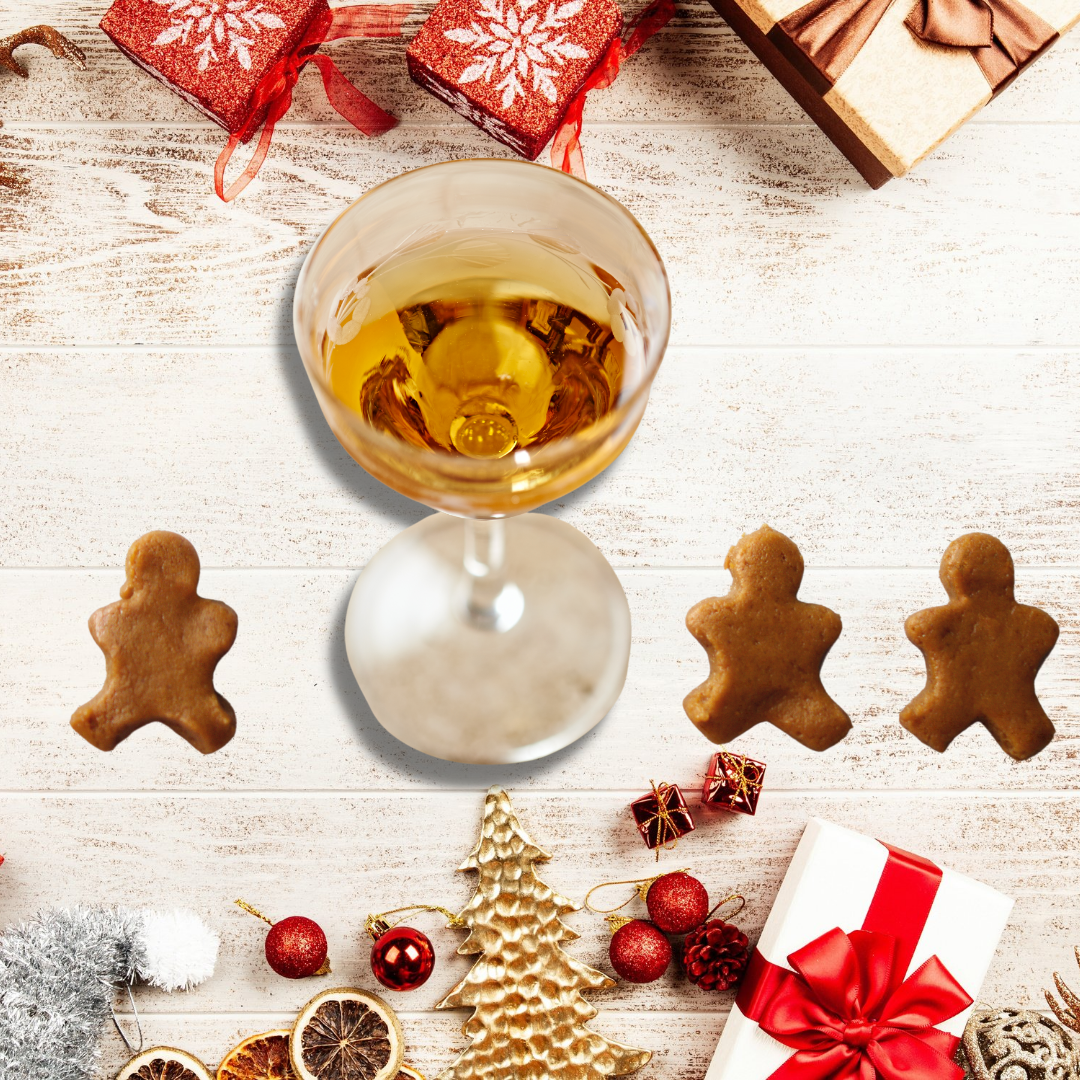 Blue Gin-mas
Wind down after a busy, bustling day of Christmas shopping and socialising with this laid back, soothing classic. Pop on the Elvis classic for the full experience.
Ingredients
35ml gin
35ml blue curacao
15ml dry vermouth
Method
Stir together all ingredients with ice and strain into a chilled coupe glass.
Recommended Garnish
Use a star cookie cutter on an orange slice to make a perfectly festive garnish to float on top!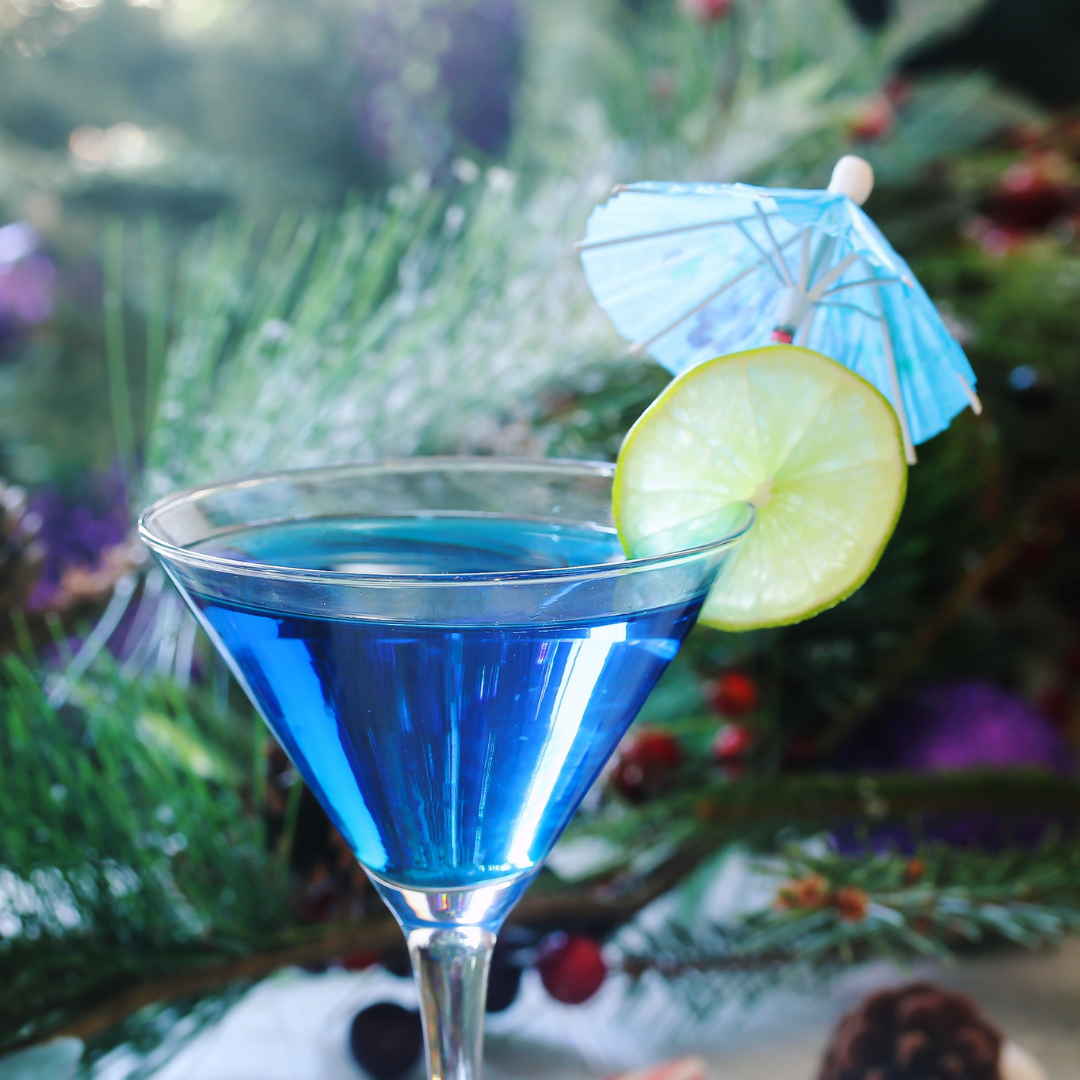 Don't Forget to get Yourself a Christmas Gift!
Become a member of our gin club today to get some of the best gins around delivered to your door every month! It's the Christmas gift that keeps on giving!
Sign up today and get 10% with our festive discount code: DEC10