Last year saw what could possibly have been the best week of the calendar year, Chocolate Week! To commemorate this great week, the team at Think Gin has compiled a list of some of the best gin chocolate for our members to enjoy! If you're not a member of our exclusive club, then sign-up today.
Chocolate Week aimed to promote fine chocolate flavour, independent artisan chocolatiers and the chocolate companies who work directly with cocoa farmers to encourage fair trade pricing.
These chocolates we have selected are sure to see you through the month and could even help you come up with some present ideas for your fellow gin-loving friends.
Read our great offerings below:
The Chocolate & Gin Gift Collection
The Chocolate & Gin Gift Collection is popular amongst the Think Gin club for combining two of our favourite things: Gin and Chocolate! This Hotel Chocolat collection includes two bottles of the chocolatier's Cocoa Gin, which is perfect with the Gin Truffles and Supermilk Chocolate Puddles. This chocolate collection is available for £20 and perfect for any chocolate or gin lover (though we have been known to eat it all in one sitting)!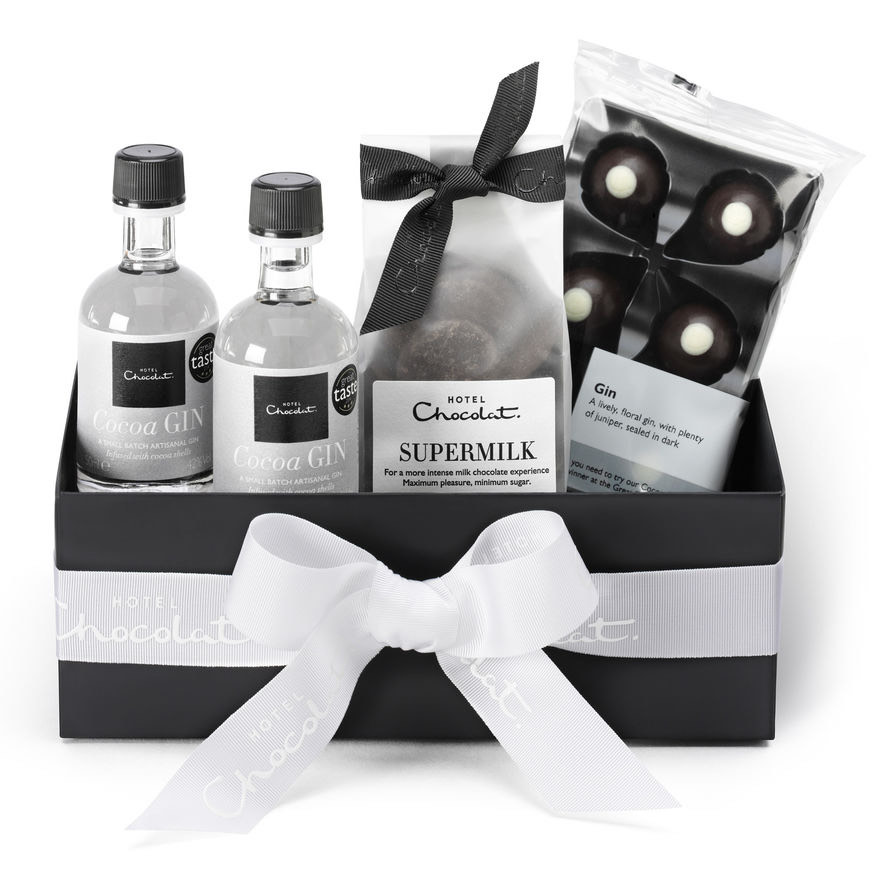 Thorntons Gin Truffle Collection
From one chocolatier to another, Thorntons has two of the best things to get us through this dark October: Gin and chocolate! This box is great to share with friends or family (although we won't judge fellow gin lovers for polishing off this box by themselves). Within this box are 14 chocolates made with three amazing gin flavours: White chocolate Gin and Rhubarb, milk chocolate Gin and lemon, and dark chocolate Gin and Cardamom. Thorntons have chosen flavours that complement juniper, giving the taster the very best rich chocolatey taste. This chocolate is currently available for £8.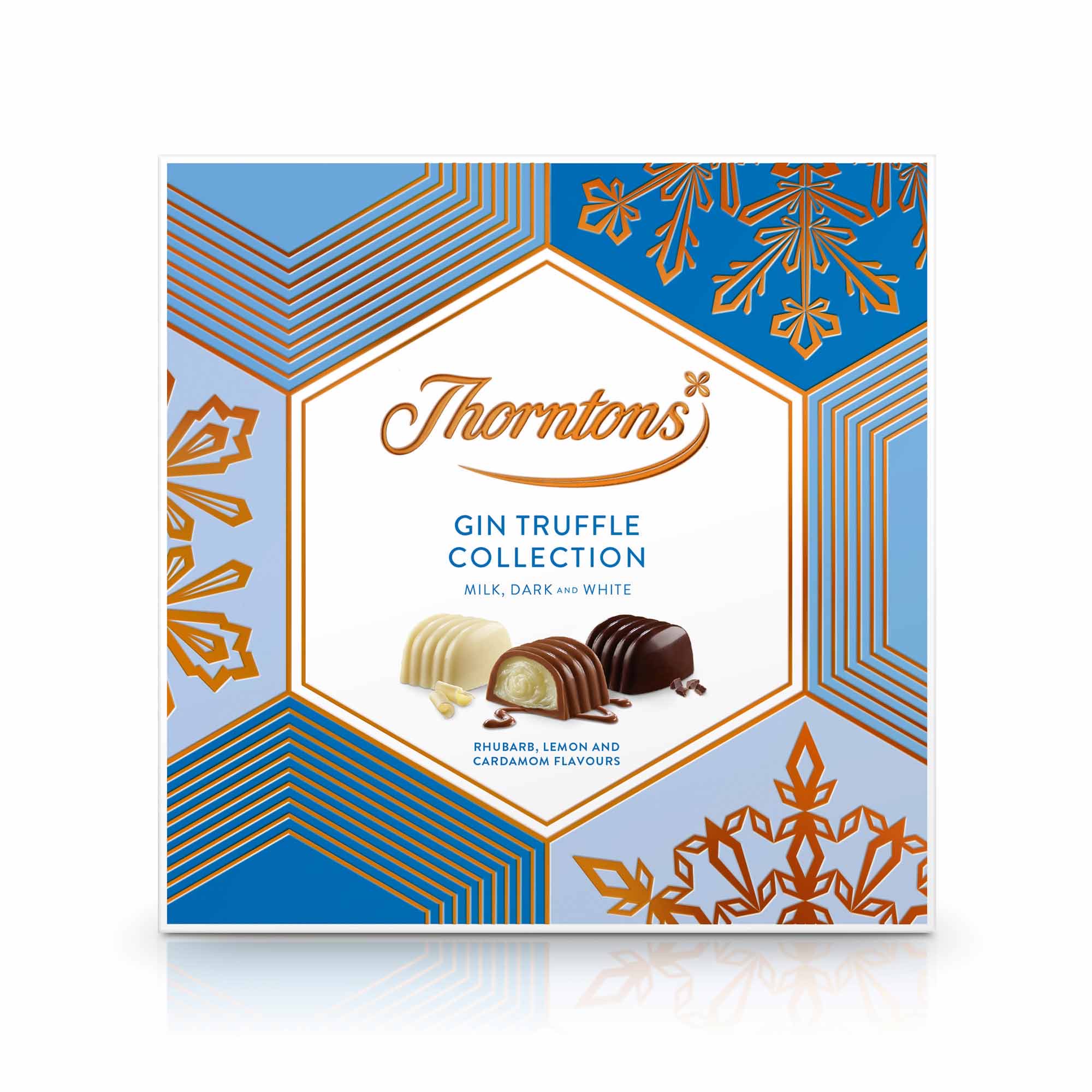 Friars Luxury Gin Truffles
This luxury gin chocolate is ideal for the luxury Think Gin Club members! Friars offer the gin chocolate lover a box of 8 luxury gin truffles for £8.50, each one making you feel like you're having the real thing! The gift box (which you could even use to store your Think Gin Club gin cocktail recipes), features a blend of milk and white chocolate truffles. The flavours include floral gin blended with fresh cream and lemon, creating the perfect gin truffle. The gift box makes this a great gift to give to your friends (be warned though, you'll need to wrap it or give it to them quickly, or the temptation could prove too much).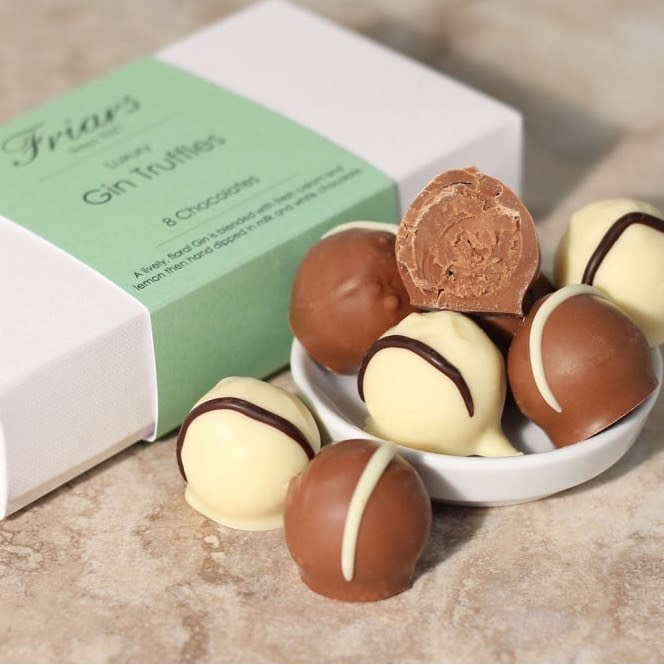 Thomas & Grace Tipsy Chocolate Slims
These chocolate bars make for perfect ginjoyment! The pack of 7 Thomas & Grace Tipsy Chocolate Slims gin chocolate bars from Lakeland meets both your gin and prosecco cravings. The pack has alternating bars, with dark chocolate infused with real gin, and white chocolate infused with prosecco. Each bar is individually wrapped, making it easier to resist eating them all in one go! This pack doesn't cost a lot either, available for £3.99!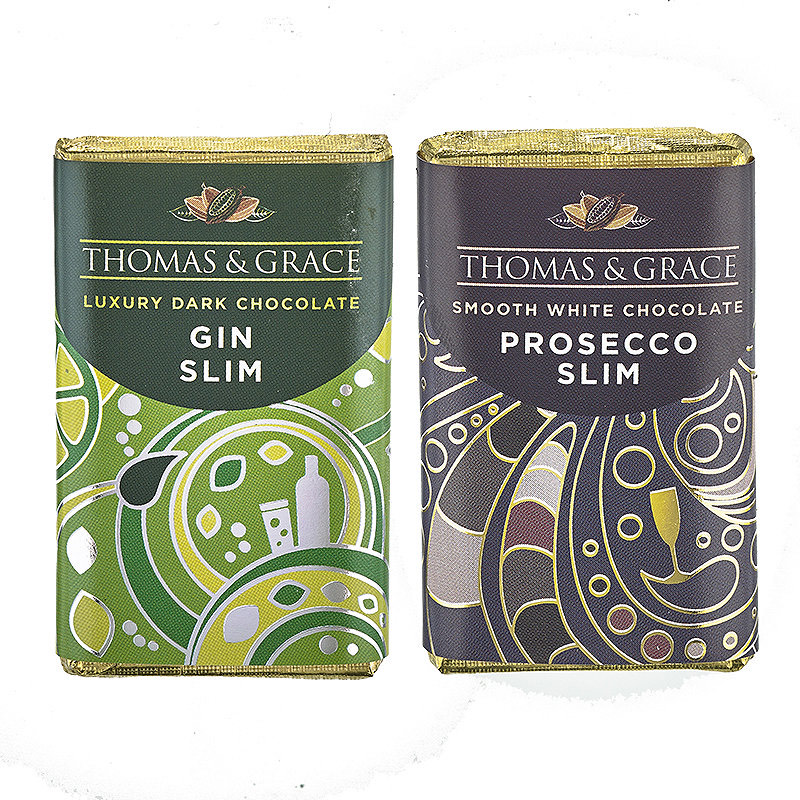 Sipsmith Gin Truffles
These gin chocolates are a must for any Think Gin Club member and made with Sipsmith London Dry Gin. Charbonnel et Walker's Sipsmith Gin Truffles celebrate London Dry Gin, made with uncompromising quality and character. The chocolates are made with dark chocolate. Inside is a white chocolate cream made with Sipsmith Gin and natural Juniper. Lightly dusted in icing sugar for effect, these truffles definitely won't last long. This gin chocolate costs £15.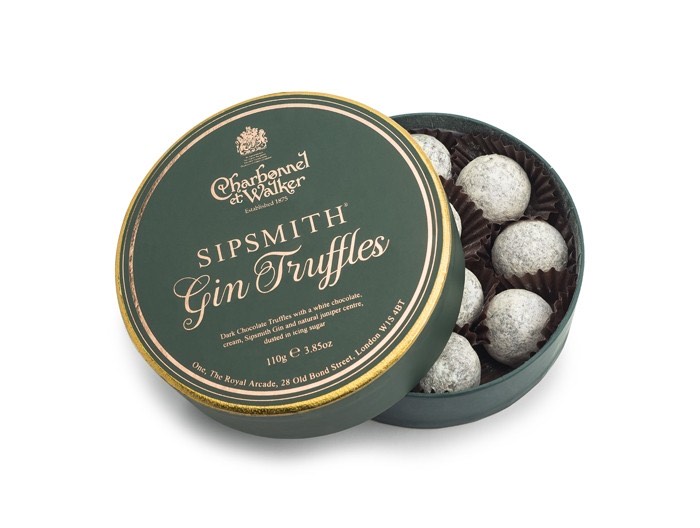 Holdsworth Botanical Gin Truffle Assortment
This box of decadent 12 artisan gin truffles from John Lewis is sure to carry you through this month! The Holdsworth Botanical Gin Truffle Assortment is infused with fresh garden botanical flavours and lavished in the finest milk, dark and white chocolate. Each chocolate doesn't just taste great but looks great, making you wonder which gin chocolate truffle you'll try first! Available for £12, this is a great gift for your friends this Christmas (though you'll be hoping they open the box whilst you're there).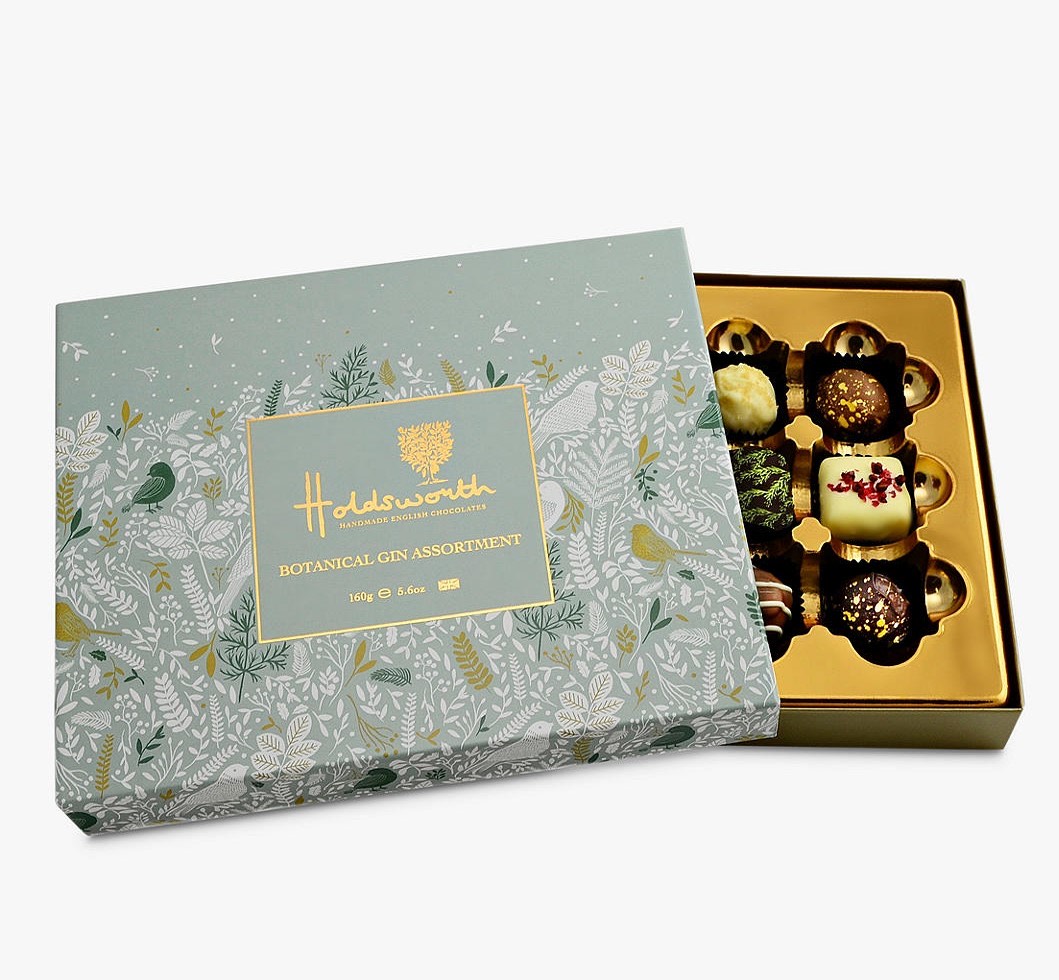 The Award Winning Gin Collection Box
The Award Winning Gin Chocolate Collection Box features some gins you're sure to recognise. This box of 9 celebrates 4 craft gin distilleries to offer you the best gin chocolate and uses ingredients local to the gin's distillation sites. Flavour profiles within this box include Twisted Nose Gin with watercress from Hampshire, which was a former Gin of the Month, another former Gin of the month, Conker Gin with Lime marmalade from Dorset, Salcombe Gin and Pink Grapefruit from Devon, and Cabin Pressure Gin and Rosemary from Sussex. Each flavour combination is infused into four delicious flavoured chocolates, decorated with naturally coloured patterns. This box is yours for £11.50.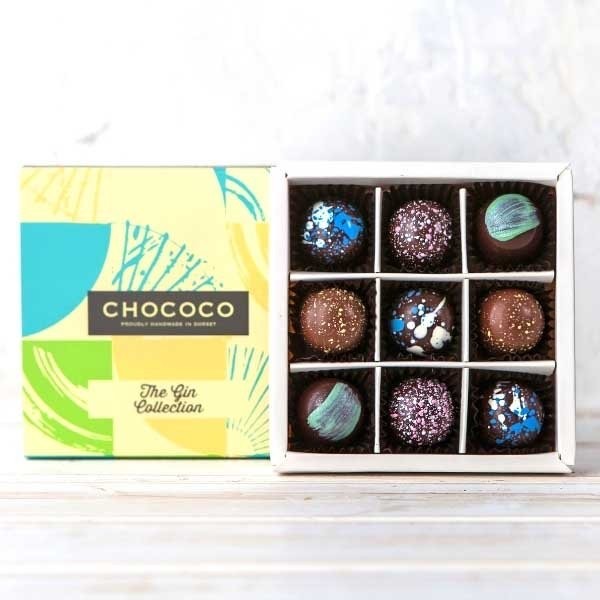 If This Gin Chocolate Has Left You Hungry for the Real Thing, Become A Member Today
If chocolate just isn't good enough and you'd like more liquid enjoyment, then fear not! It's not too late to become a member.
Each month our members receive a hand-picked craft gin, mixers, treats, a complimentary gift, a recipe card and a mixology tool in their gin of the month box.
Our boxes are available monthly, bi-monthly and quarterly, costing £40 per box. If you join today, you can use the code TG10 to enjoy 10% off and it comes with a free cocktail shaker worth £20.
Lastly, we give our members the opportunity to buy gin that isn't available in the supermarket through our online shop. Click here to join the club or visit our contact page for our email address.