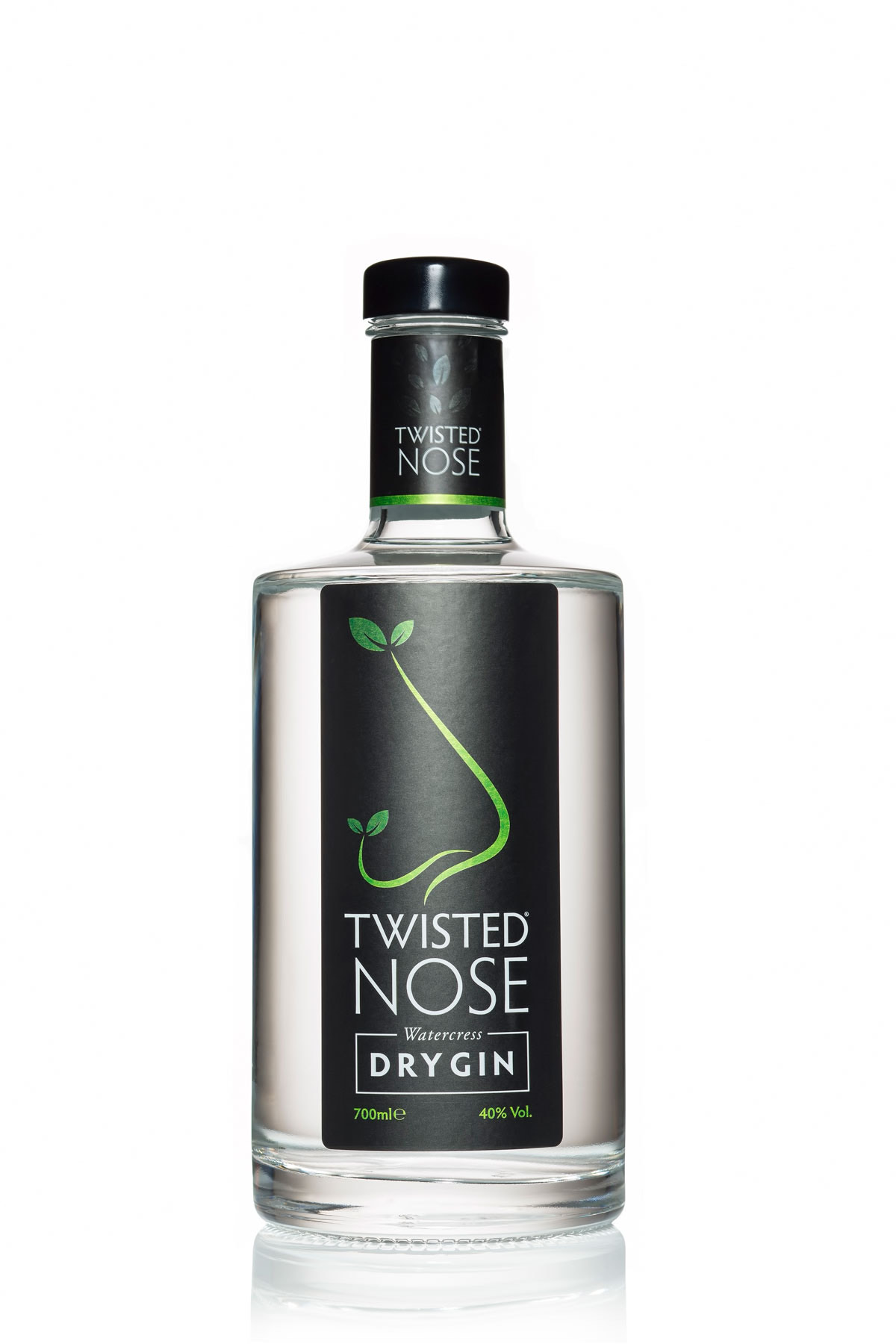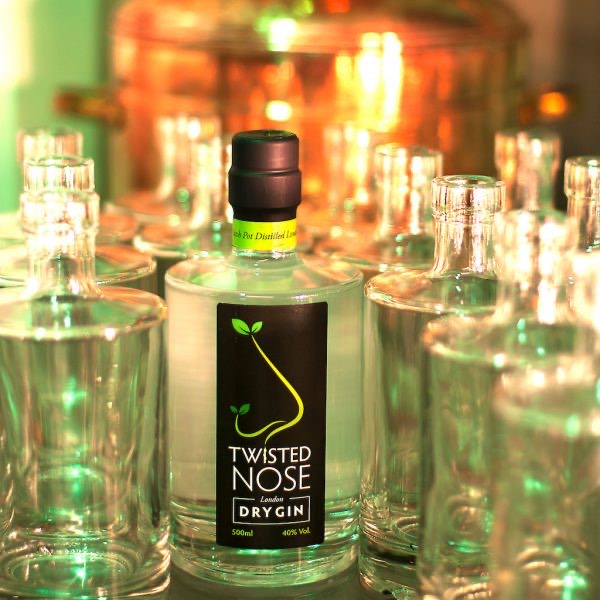 This Month's Featured Gin: May's Twisted Nose Watercress Dry Gin
(70cl, 40%)
This month's featured gin is the beautiful Twisted Nose Watercress Dry Gin from Winchester Distillery!
This small batch gin combines ten botanicals, including locally grown watercress to create a spirit that is intense, fragrant and refreshing.
Watercress Notes
The watercress adds sweet herbaceous notes with a peppery sparkle and lifts a gin and tonic to new heights.
The Romans knew watercress as Nasturtium, meaning "twisted nose", from which this stunning featured gin takes its name.
Twisted Nose received a Great Taste award in 2016 and in 2015 won Hampshire Life drink product of the year!
Winchester Distillery
Created at Winchester Distillery, Twisted Nose Gin is distilled using traditional methods and local botanicals sourced from the surrounding landscape.
All products created at Winchester Distillery are made by hand in small batches using closely-guarded recipes, and the master distiller's twisted nose to fine-tune each batch to perfection!
Recommended Cocktails
We love making cocktails with this beautiful gin, including the following:
Watercress & Basil Gin Smash
As Twisted Nose gin has peppery spice and herbaceous notes, this gin cocktail perfectly
brings out these unique notes. The pestolike quality of the basil may seem like an odd
companion, but we think you'll be pleasantly surprised!
Hampshire Martini
Twisted Nose gin makes a beautiful martini, with dry vermouth and pink grapefruit zest.
A simple yet classic gin cocktail, we love making this Hampshire Martini for friends and family on a summer's evening!
Blood Orange Gin Cocktail
Impress your friends with this delicious blood orange gin cocktail. Add Twisted Nose Gin and Super Cubes to this beautiful mix of ingredients, to create a delightful cocktail which will bring the Mediterranean sunshine straight to your palate.
The Perfect Serve
Serve over lots of ice with a good quality tonic and a wedge or twist of pink grapefruit for the perfect gin and tonic.
Like to Try This and Other
Amazing

Gins?
Join the club today where our members gain exclusive access to our hand-picked selection of the finest craft gins available.