When you're a member of a club as special as the Think Gin Club, you want to be sure  that you can enjoy the very best small batch gins that supermarkets won't stock. We work very hard each month to source our members new and award-winning gins to refresh their palates.
With so many brands to choose from, we have narrowed down a list of the best small batch gins to try in 2019:
Conker Spirit Gin
Conker Spirit Gin is distilled in small batches of just 60 bottles in Dorset's first gin distillery. The award-winning spirit is made using freshly sourced New Forest gorse flowers and is the brainchild of founder Rupert Holloway. Rupert recognised a gap in the market for local distilled gin for the residents of Dorset, Hampshire, Devon and everywhere else to enjoy.
Conker is an alternative to a London Dry Gin, with the Dorset Dry defined by flavours of the amazing county it's brewed in. the flavours incorporate the fresh Dorset notes of marsh samphire, elderberries and handpicked gorse flowers. This drink is best enjoyed with a good tonic water and a strip of fresh lime peel to make the perfect serve.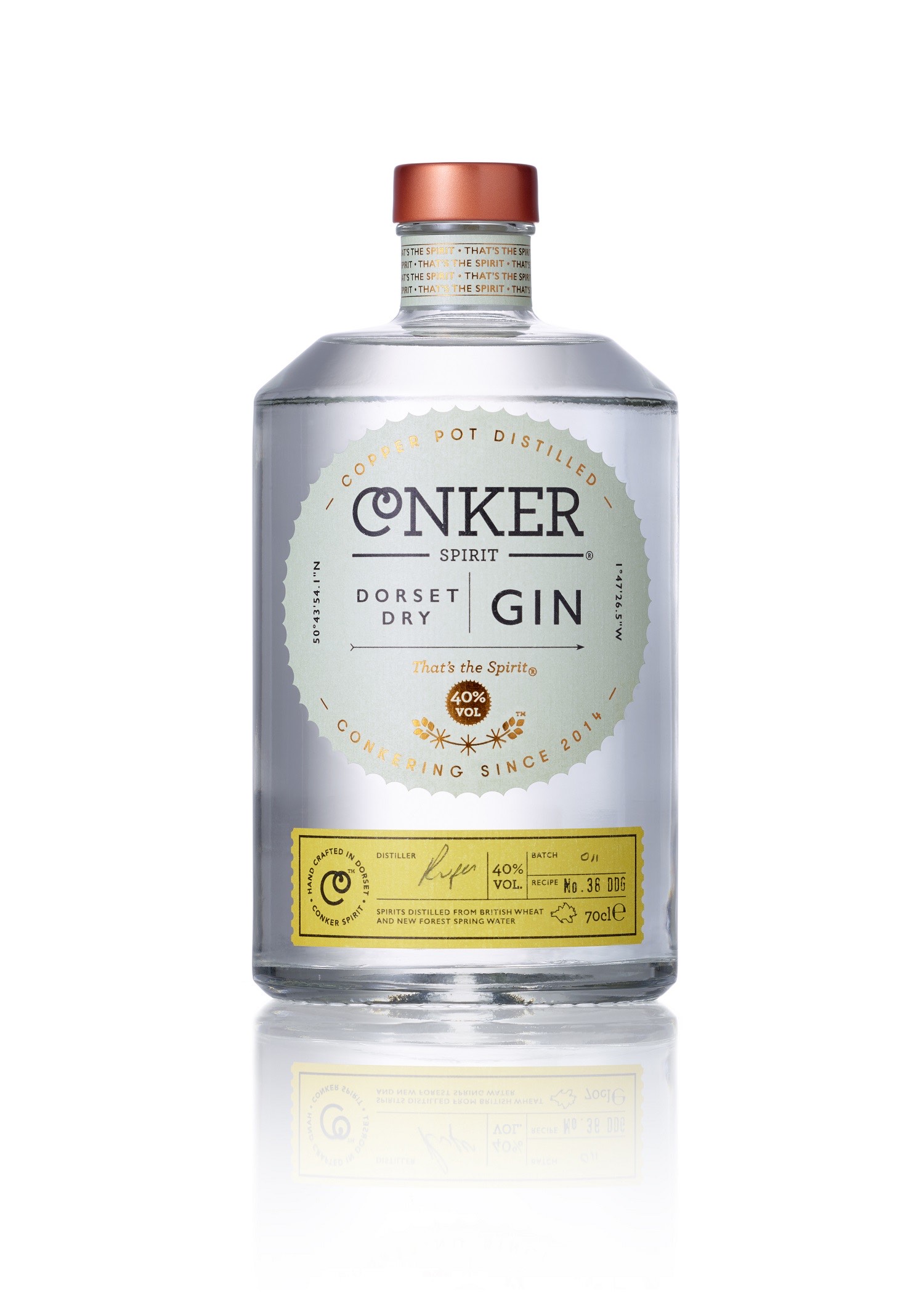 Mayfield Sussex Hop Gin
Mayfield Sussex Hop Gin is made up from eight natural botanicals, including juniper berries, orange peel, lemon peel, coriander, angelica, orris, liquorice and Sussex Hop. It was discovered as wild hops growing in the local hedgerows and is now cultivated in just one acre of a thirty acre hop farm in Salehurst. Each botanical is micro distilled in a copper pot still, then brought together to give this tipple a unique personality.
The use of Sussex Hops brings a unique floral note to the gin, as well as some bitterness supported by the citrus, providing some fresh and zesty notes. To get the perfect serve, serve this gin with a slice of lemon or a dash of bitters.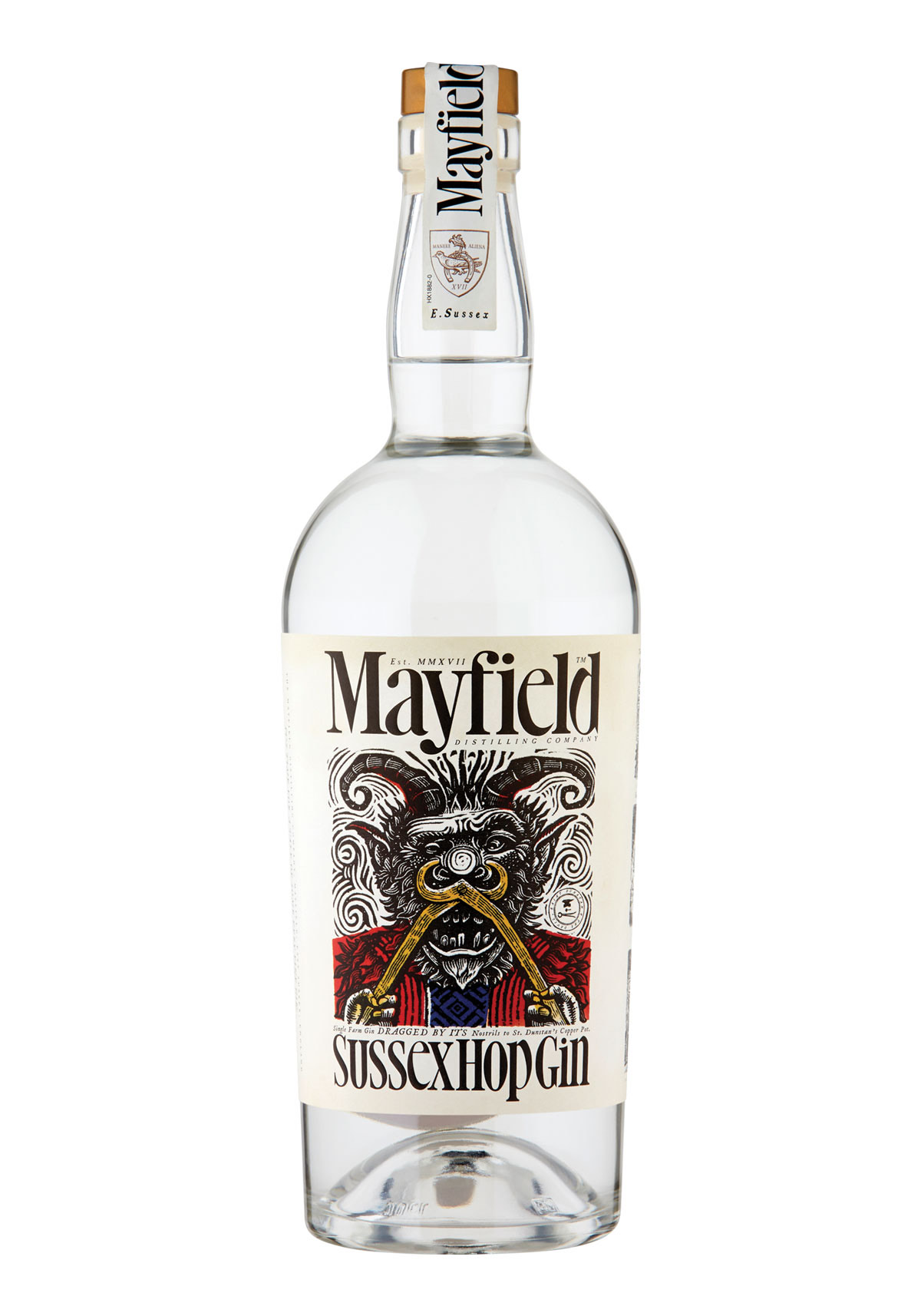 Wight Mermaid Gin
Wight Mermaid Gin is batched in small doses at the Isle of Wight Distillery and gives the drinker a refreshing smooth gin with sweet, peppery notes and citrus undertones. The gin is made using a selection of hand-picked ingredients from a secret location south of the island, capturing the spirit of the Isle of Wight. It is infused with Juniper Berries, rock samphire and Boadicea hops grown at the Ventnor Botanic garden.
The gin's man focus is on the hand-picked ingredients and capturing the spirit of the island. Before distilling, all botanicals are fused together for 24 hours, enabling all essential oils to be released, and then the spirit is distilled for a full day. The gin is then rested for a week to allow for all the flavours to infuse together and create this beautiful product. Where else can you try such a tipple? This gin is best served with a good quality tonic, plenty of ice and a sprig of samphire or cucumber.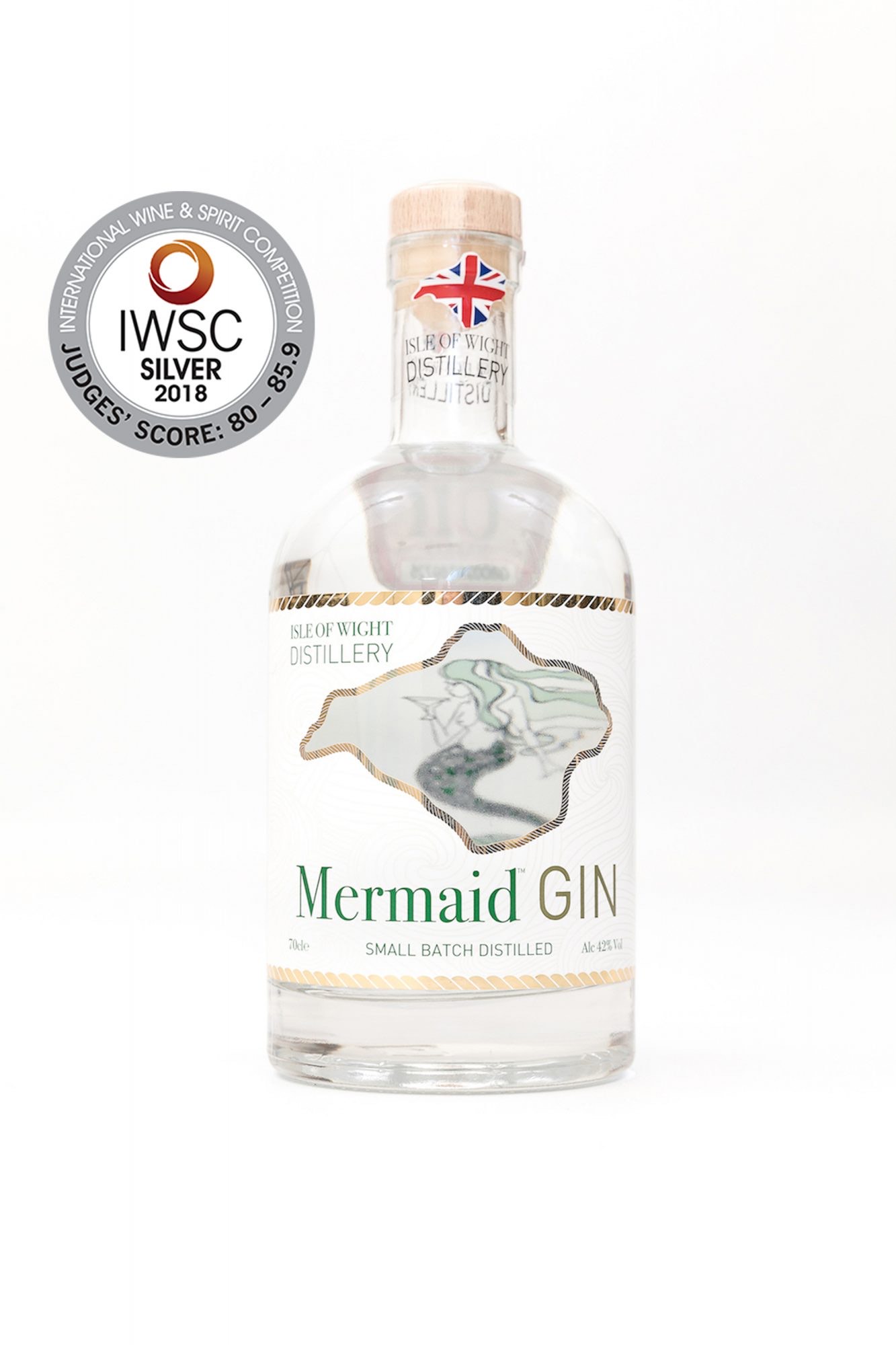 GlenWyvis Original Highland Gin
GlenWyvis Original Highland Gin is crafted in the county of Ross-shire in the Scottish Highlands. This gin is produced in small batches at the DIngwall headquarters and is the UK's first 100% community-owned distillery. The distillery is powered entirely by renewable energy, and GlenWyvis hope to rejuvenate Dingwall and the Highlands. by drinking this gin, you're supporting this excellent show of 'community spirit'.
This gin is made from 9 different botanicals including locally-picked hawthorn and distinct notes of citrus. The finish is delicately spiced, with cinnamon and coriander warming the palate. We recommend  that if you enjoy this gin, you do so over ice with orange or lemon peel and a sprig of bruised coriander or rosemary.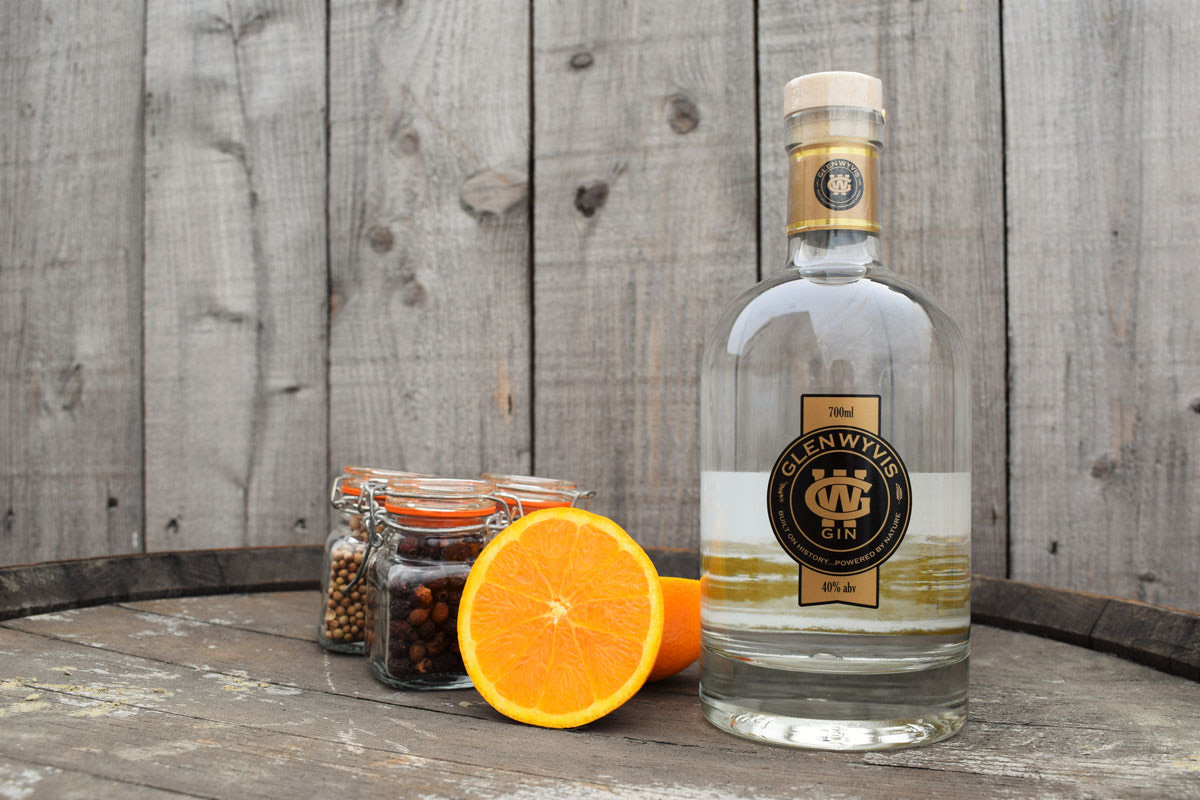 Four Pillars Rare Dry Gin
This classic Australian small batch gin is brewed in a small distillery in the Yarra Valley. Four Pillars Rare Dry Gin uses the four pillars, the still, the water, the botanicals and love to craft this tipple. Pillar 1 is that the Four Pillars copper-pot is still called Wilma. Pillar 2 is the water they use from Yarra Valley is triple filtered. Pillar 3 is they use local botanicals, such as Tasmanian pedderberry and lemon myrtle, some exotic botanicals and some classic botanicals, as well as whole organise to give this gin its flavour profile. Pillar 4 is that the distillers love what they do and love what they make.
If you visit Australia, then a trip to the Four Pillars Distillery is a must, with the distillery housing a tasting room, and a bar serving several varieties of some of the best gin cocktails made, G&T, Martini and Negroni. A visit isn't complete without a tour, where you can see the original copper pot, Wilma, and her two siblings Jude and Eileen. This gin is described perfectly as a classic gin but something that would intrigue even the most hardened gin fanatic.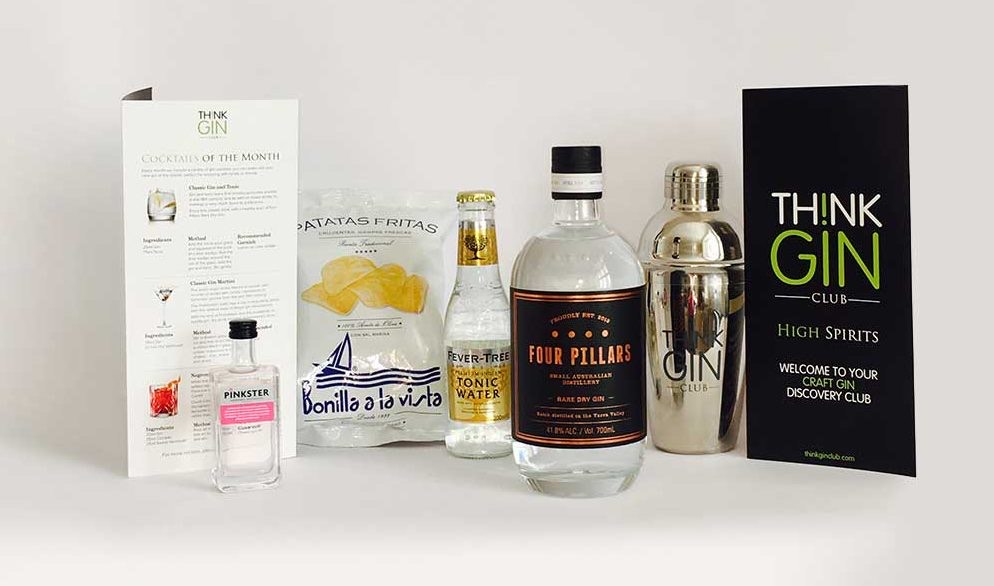 Feeling Left Out? Become a Member
If you've been left craving the best small batch gin that you can't buy in the supermarket, then why not sign up to the UK's most exciting gin club Each month our team of experts hand-pick only the best, allowing our members to sample a gin not found in a supermarket and pairing it with mixers and treats to create our Gin of the Month box.
Each box includes a complimentary gift, a recipe card and a mixology tool not given out by any other gin club.
Our boxes are available monthly, bi-monthly, and quarterly, costing £40 per box. If you join today, your first box will have £10 off if you use the code FEB10 and will come with a free cocktail shaker worth £20.
Lastly, by being a member, we give you an opportunity to buy gin that isn't available in the supermarket through our online shop. Click here to join the club or visit our contact page for our email address.