The jolliest season is looming, approaching us faster than the glass of refreshing gin hitting our lips. And with that comes the dreaded Christmas gift haul. But not to worry, as here at Think Gin Club, we've got your Christmas gin gifts covered.
As the gin takeover is far from slowing down, shops and consumers are continuing to desire the popular spirit. Inventive flavours are continually hitting our shelves much to the delight of gin-lovers everywhere.
We've put together a list of our favourite Christmas gin presents ready for your loved ones this season, or even if you fancy treating yourself. 'Tis the season to drink gin!
If you're not a member yet, then sign-up now!
John Lewis Pickering's Gin Baubles
We believe your decorations need gin appreciation too. John Lewis has the perfect decorative pressie to adorn your tree with. Pickering's delicious Christmas gin present is now in six delicious baubles in your favourite festive flavours.
From clementine to cranberry, your tree will envy the neighbours'. Pickering has gone one step further and included a Brussels sprout flavoured Christmas gin in one colourful ornament! Get a box for just £25.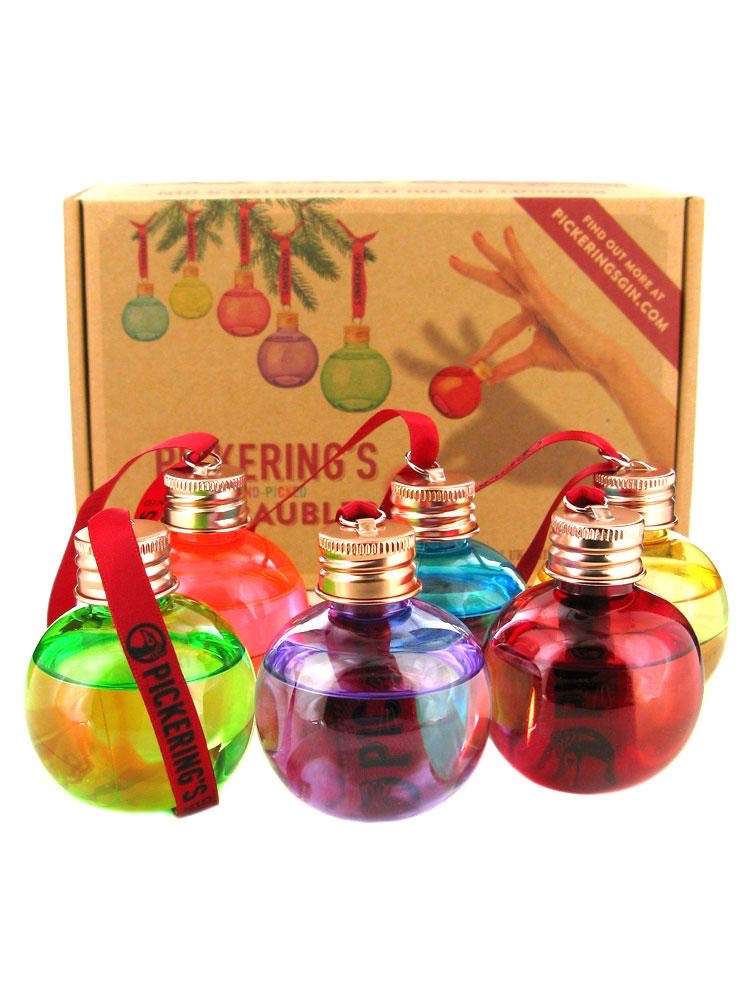 Oliver Bonas The Proper Marmalade Company Spreadable Gin
Gin isn't just for the evenings; it can make the perfect addition to breakfast! An ideal Christmas gin gift to carry your love throughout the whole day, Oliver Bonas are selling this gin Christmas gift-set is perfect for your toast.
The trio of treats use flavours of Pink Gin, Gin & Tonic and Gin & Juice for the ultimate Christmas Breakfast. The mouth-watering marmalades can be used in baking, or just if you're feeling peckish and are craving your gin fix! For only £20, your Christmas gin present will certainly make an impression!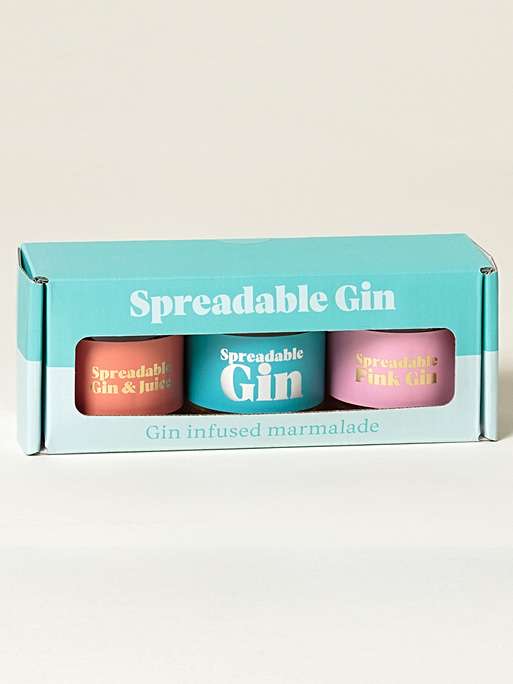 Marks and Spencer Pink Gin Fizz Jar Candle
A candle is a classic Christmas gin gift if you're struggling for ideas for your fussy friend. If their one true love is a refreshing glass of pink gin, then Marks and Spencer have the answer. The scented pink gin candle will fill any home with a crisp aroma.
The infusion of berry notes with lemon, lime and juniper makes for the perfect Christmas gin present. Set in a textured glass holder, your bathroom or living room will be a welcoming environment with this gin Christmas gift.
You can relax with a cold glass of your favourite pink gin while taking in the divine fragrance. With many hours of burn time, you can never get enough of delicious fizzy pink gin! Get it here!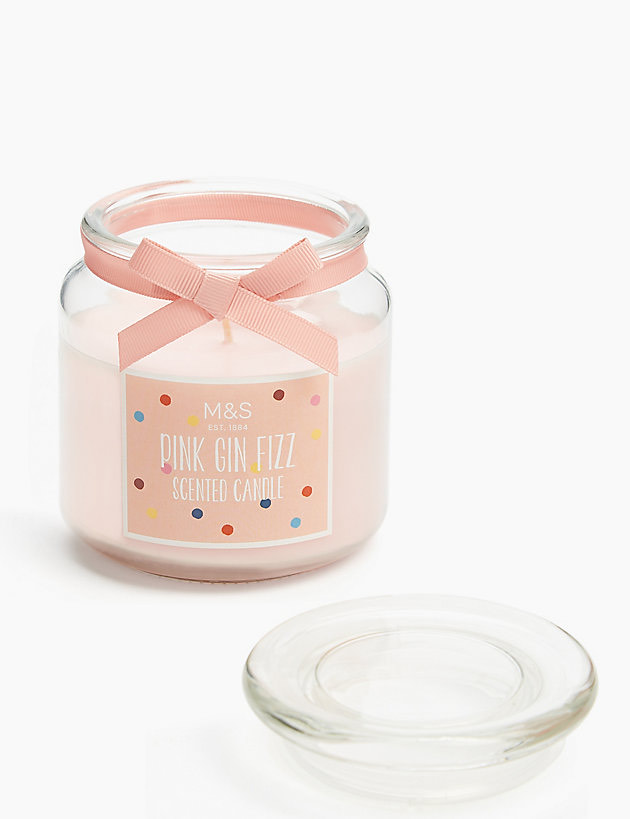 Become a Member at Think Gin Club
At Think Gin Club, our love of all thinks gin doesn't stop at Christmas.
We offer our lovely customers the chance to join our craft gin club. With our boxes delivered straight to your door, you get the opportunity to enjoy some of the best gins around, without leaving your sofa.
Not only will you receive a selection of handcrafted gins, but you get treats, mixers, a recipe card, a complimentary gift and more.
Whether you want a monthly fix, bi-monthly or quarterly, we've got you sorted with our boxes just £40 each. You can use the code TG10 to get 10% off your first box.
Sign up today or visit our contact page for more info!