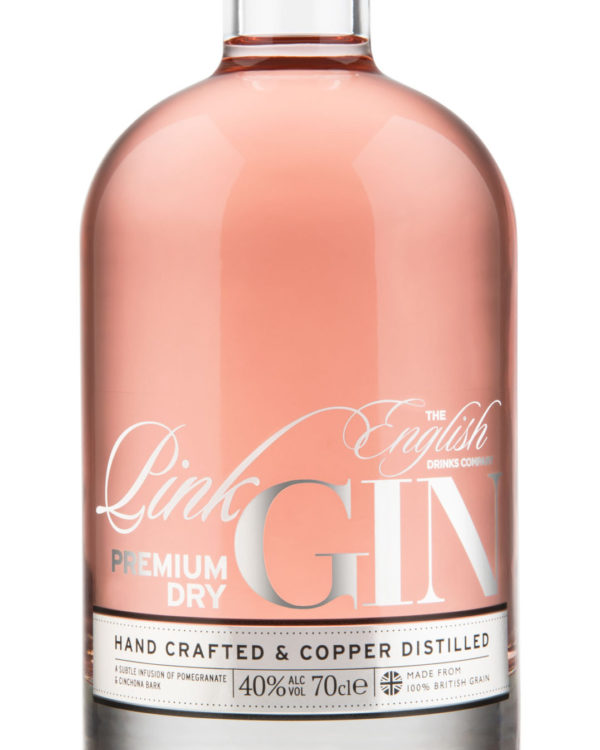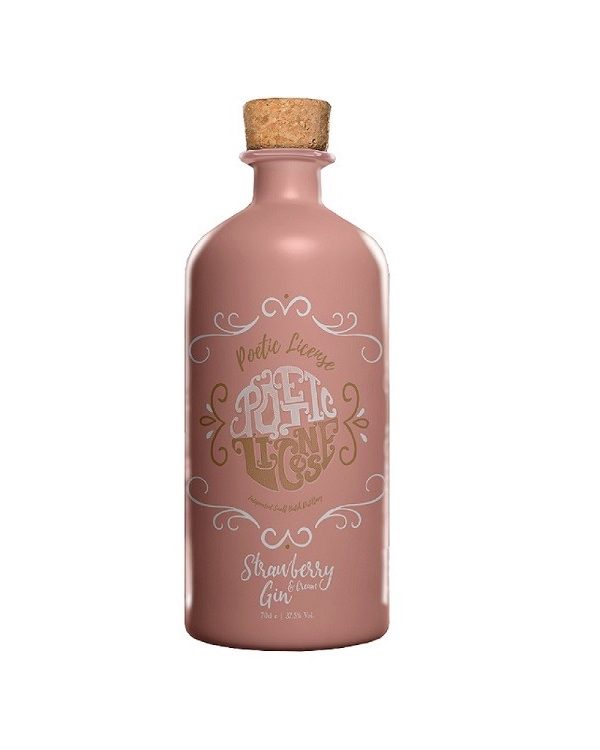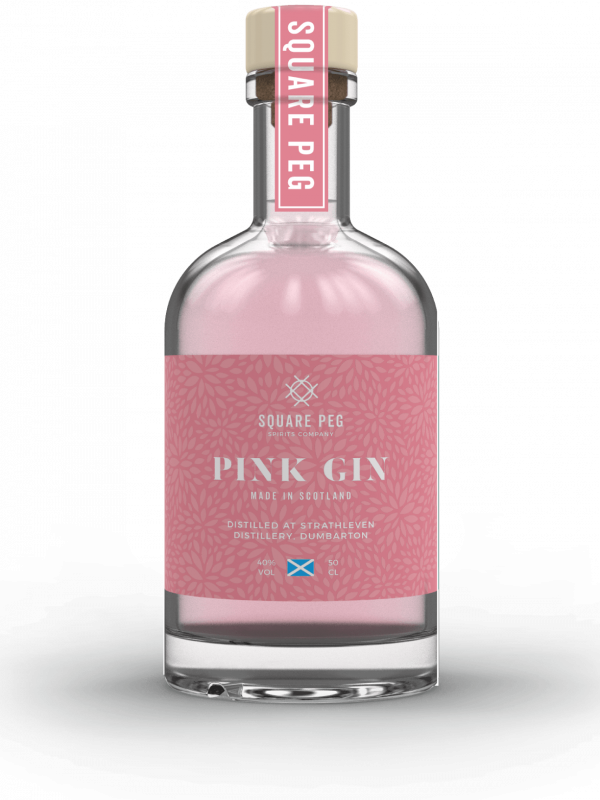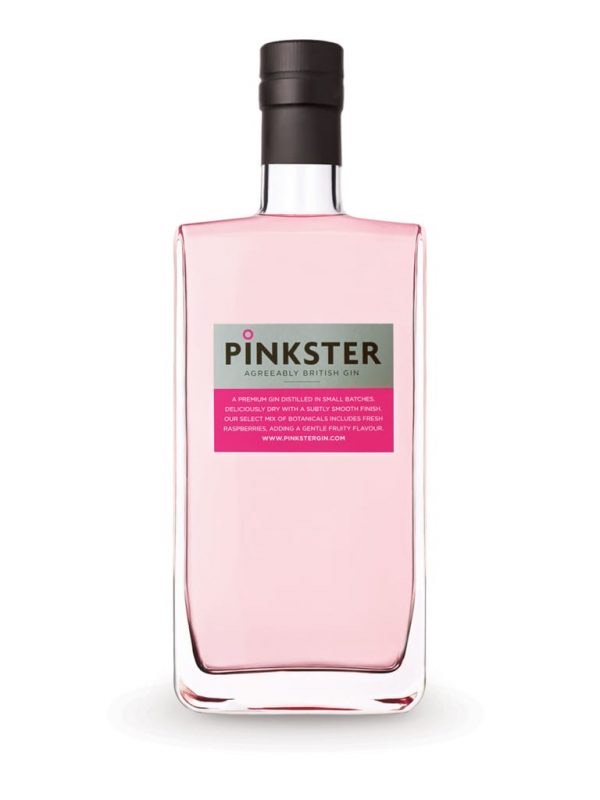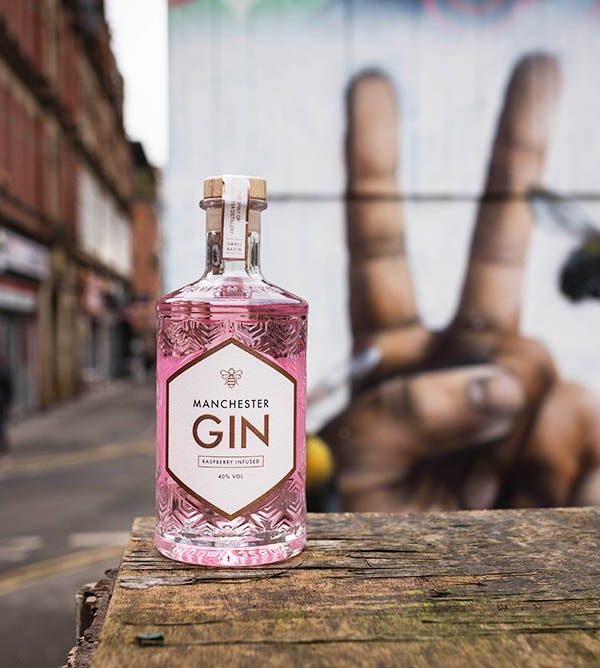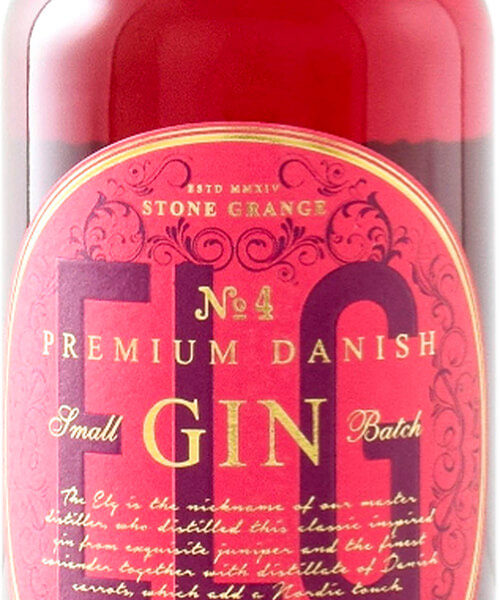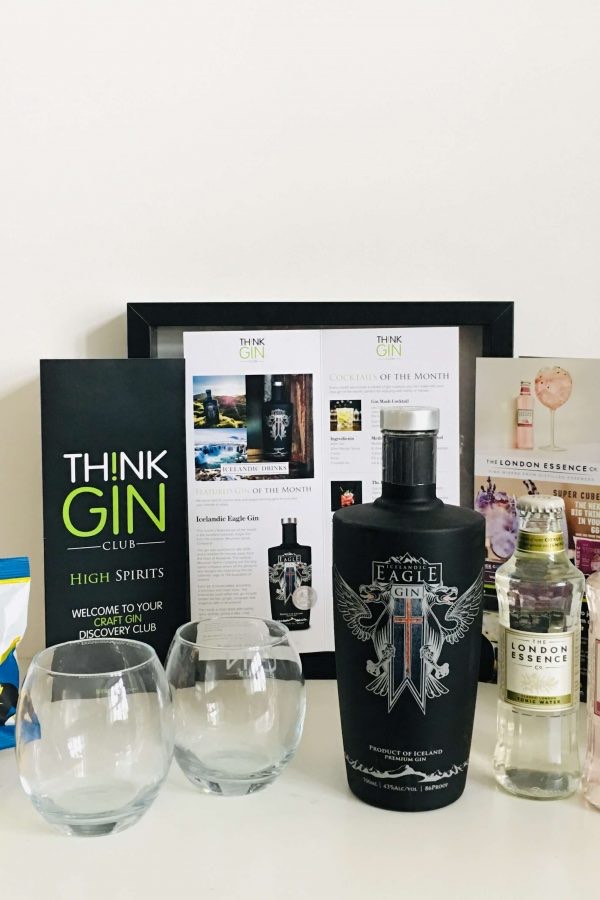 Pink gins are becoming more and more popular amongst the gin drink. This gin was originally defined as a gin with angostura bitters but has now become a gin infused with any pink fruit, plant or spice, including pink grapefruit, rhubarb, strawberry, rose & raspberry.
With so many companies now offering pink gins, the Think Gin team has compiled a list of the best pink gins.
Pink Gin!
A formerly featured gin of the month, the Pink Gin! offers a beautiful and refreshing flavour. This gin is distilled by The English Drinks Company and takes its inspiration from pink gin being fashionable in the 1800s with the Royal Navy. It was thought that adding Angostura bitters could aid sea-sickness. The owner of The English Drinks Company had a father who was a naval officer, so it was fitting to resurrect an old tradition with a modern twist.
The botanicals that make up this gin include juniper, pomegranate and cinchona bark, with strawberry and fruity notes left on the palate. The bitter and sweet flavours are perfectly balanced. This gin is perfect with premium Indian tonic water and a slice of lime.
Strawberries and Cream Gin
This craft gin from Poetic License is award-winning. The beautifully sweet Strawberries and Cream gin is creamy in texture and taste. It gives the drinker a strong fruit nose with typical gin notes of juniper, coriander and orris root. For added strawberry and creaminess, the gin is infused with the botanicals, giving it a deep red colour that tints to a pink when mixed with tonic.
The Poetic License distillery still uses pot distilling, where all the botanicals are macerated in the pot and then boiled. Although the traditional production method they use is labour intensive,  it ensures a high-quality spirit is crafted. The botanicals are hand-crushed before they are macerated and boiled, allowing them to gradually release their flavours. This gin is perfect with quality tonic water and best when garnished with strawberries.
Square Peg Pink Gin
Square Peg Pink Gin was launched in June 2018 and distilled by The Square Peg Spirits Co. This gin is totally natural, with its fresh fruity blast coming from a selection of berries, sourced from Scottish farms. This gin is perfect for any occasion and is completely free from artificial colourings and sweeteners.
Square Peg itself was only set up 4 months prior to the gin's release and set out to approach the ordinary differently, hence the choice of name. The 3 minds that make up Square Peg bring together more than 50-years of experience, enjoying challenging the status quo.
Pinkster Gin
This stunning gin was formerly our featured gin of the month and wasn't originally meant to be pink. Pinkster Gin founder Stephen Marsh began experimenting at home with different fruits to make the best-flavoured gins, finding that raspberries did the trick. The gin is distilled by G&J Distillers and the core spirit is produced with 5 botanicals. These are then macerated with 3 more botanicals, including fresh raspberries which are grown locally to the Pinkster base in Cambridge.
Once the raspberries have been used, Pinkster recycles the leftover fruit as their 'Boozy Berries', a delicious addition to a gin and tonic or better when dipped in chocolate. We recommend trying this gin with Chambord and champagne, making a unique Kir Royale, or with lemon juice and a large spoonful of Pinkster's gin jam.
Manchester Gin Raspberry Infused
This raspberry infused gin from the Manchester Distillery is perfect for a refreshing gin and tonic. Known as "Pink Manchester Gin", the aroma of the raspberries and its look make it stand out from the rest. The unmistakable raspberry aroma is complemented with a slight citrus and juniper trace.
The finish is a slight floral tone, followed by a smooth finish. The gin is instantly recognisable and not just because of its colour. On the bottle is the traditional Manchester symbol, the worker bee. This bee embodies the work ethic of Mancunians and illustrates this gin's proud Mancunian roots.
Elg Gin No.4
Elg Gin No.4 is from the Elg Spirits Company. Like the rest of their gins, the base is juniper berries, coriander seeds and carrots. What sets this gin apart, however, is the addition of purple carrots from Denmark. When these carrots are picked in July, they have been immediately soaked in a solution of which the alcohol content is 50%. The solution gradually becomes purple and the alcohol percentage decreases. After 1 week, the carrots are sifted out and the purple extract filtered.
The result is an extraction of 38% alc volume, which contains a wide range of flavours not obtained by distillation. This gin can be enjoyed with ice and tonic but goes equally well with a vermouth such as a dry martini. By adding tonic or vermouth to this gin, the colour will change slightly to pink.
Enjoy These Pink Gins & More by Becoming a Member
If you're wishing you could enjoy quality craft pink gin or any other gin, then join us today!
Each month our members receive a hand-picked craft gin, mixers, treats, a complimentary gift, a recipe card and a mixology tool in their gin of the month box.
Our boxes are available monthly, bi-monthly and quarterly, costing £40 per box. If you join today, your first box will be £10 off if you use the code TG10 and comes with a free cocktail shaker worth £20.
Lastly, we give our members the opportunity to buy gin that isn't available in the supermarket through our online shop. Click here to join the club or visit our contact page for our email address.
Like to Try This and Other
Amazing

Gins?
Join the club today where our members gain exclusive access to our hand-picked selection of the finest craft gins available.