What You Are Missing Out On
At Think Gin Club we pride ourselves on offering gin lovers the best UK craft gins to satisfy their taste buds.
Better yet, as gin lovers ourselves, we know exactly what you are looking for and always aim to offer you the best value for money gin boxes available.
When you join Think Gin Club, you automatically receive 20% off your first box and you get to start with a FREE giant gin glass. Sounds good right?
Once you become a member, you can begin your journey of discovering amazing UK craft gins that you may have never heard of before, but truly deserve to experience.
Over the last year our members have had the pleasure to enjoy the brilliant Boatyard Double Gin all the way from Northern Ireland, the tasty Dockyard Gin from the Copper Rivett Distillery, as well as the Foxhole gin by Foxhole Spirits. We pride ourselves on offering you great gins that provide a truly great treat.
Join our craft gin club today!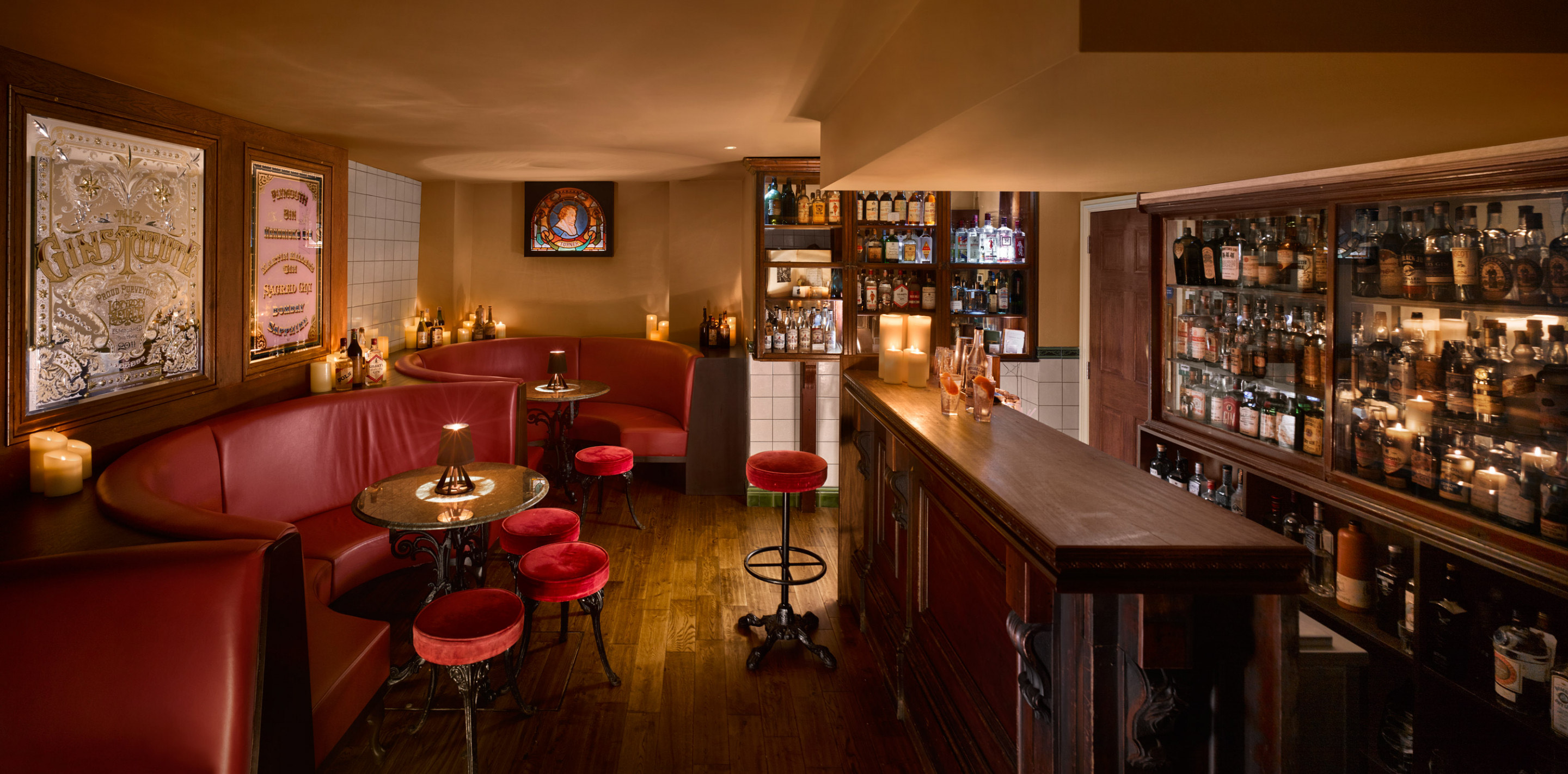 What's in the Box?
As we are sure all great gin lovers will agree, the full gin experience isn't just about the gin itself. You must have some tasty extras alongside to get that great drinking experience.
That is why, in our gin boxes we make sure to throw in some complimentary must have extra's. Your whole gin box will include:
• A surprise full size bottle of exclusive craft gin
• Complimentary mixers for delicious cocktails
• High Spirits – Gin of the month facts & cocktail recipes
• Sweet or savoury snacks
• AND a free complimentary mixology gift too!
• Box value always over £55 – excellent value for money
• Free delivery to mainland UK
You can get your first box now for just £40 when you join this month!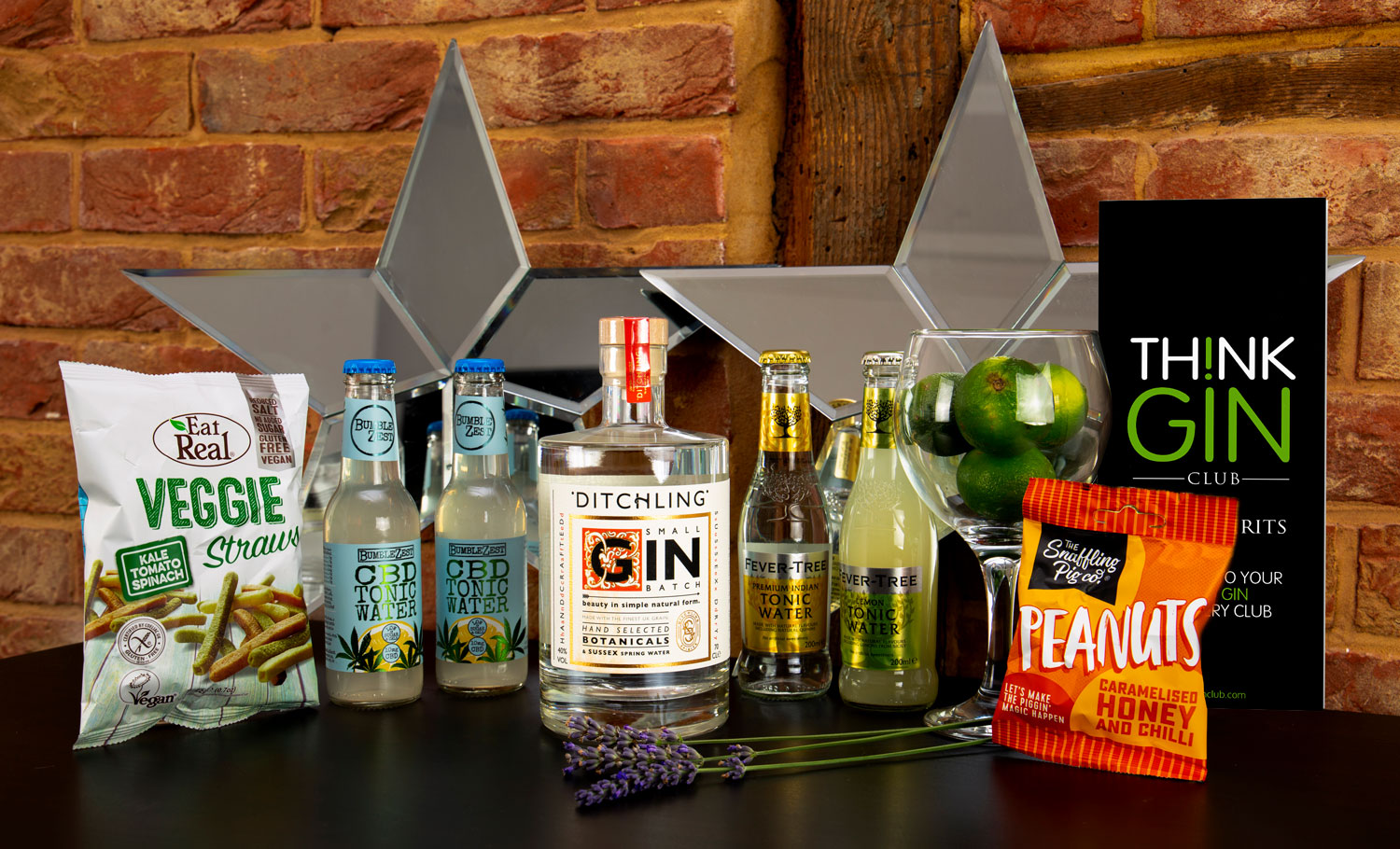 This Month's Gin
This month's takes our members on a trip to the South Downs, and is the delightful Ditchling Gin.
This London Dry-styled gin was launched in the summer of 2019. Taking its inspiration from the creative arts movement in the South Downs, East Sussex, the gin was made by a family of gin loving enthusiasts.
They certainly knew what they were doing.
The gin has a zesty orange taste and is best served over ice with light or Mediterranean styled tonic water.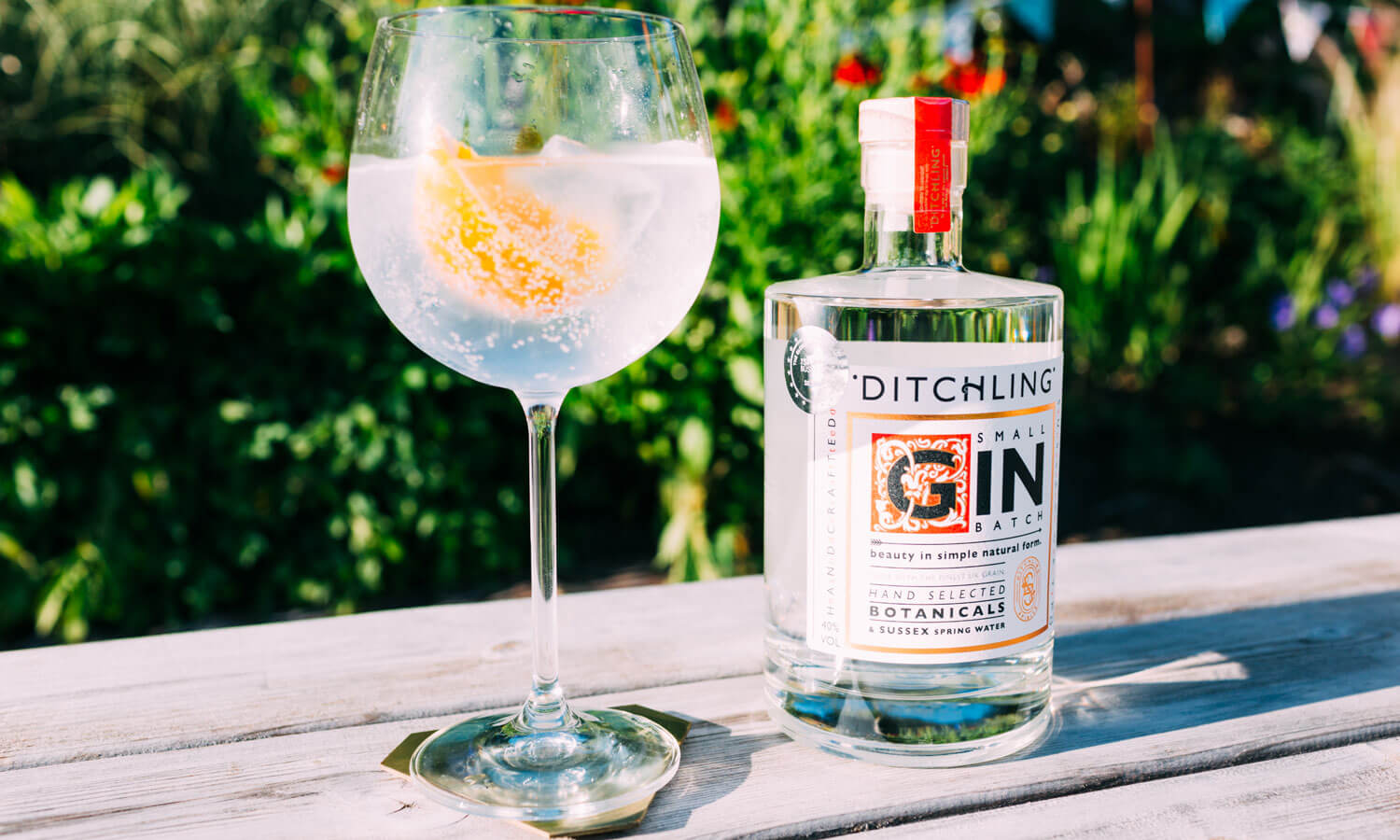 Start Your Gin Subscription
Don't miss out on the brilliant Think Gin Club.
You can start your craft gin club subscription Monthly, Bi-monthly, or Quarterly subscription today!