At Think Gin Club, we appreciate that although you may enjoy having a quiet G&T at home, sometimes it's good to get out there and be social!
Although we may supply some of the best craft gins in our Monthly, Bi-Monthly and quarterly boxes, it's worthwhile experiencing the vibes and atmosphere of a gin bar, especially on a Friday or a Saturday night.
That's why the team at Think Gin Club HQ has racked our brains to compile a list of the best UK gin bars any gin lover must visit!
Atlas Bar
The Atlas Bar based in Deansgate, Manchester is a must-visit if you are gin connoisseur. Stocking the city's largest gin offer by far, you certainly won't be spoilt for choice. With more than 420 gins available, this bar adds a gin to enjoy every week! As a bar, they aim to serve gin properly, showing you how to do so and what garnishes and combinations are best! If you want to do more than just drink gin, you can participate in Gin Master Classes, Gin Tasting and more!
40 St Pauls
Voted as the World's Best Gin Bar in Gin Magazine's 2019 Gin Awards, you have to visit 40 St Pauls in Birmingham. This bar has previously won awards for the best gin menu, with a variety of tasty gins and some mouth-watering gin cocktails available. As well as drinking gin, you can enjoy gin tastings and gin, cheese and chocolate tastings! What's not to love.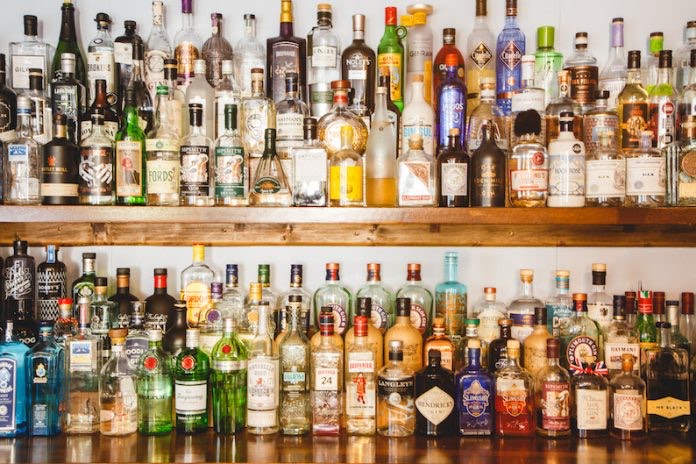 Pleased to Meet You
The Pleased to Meet You bar takes Geordie hospitality to another level. For more than five years this bar has been supplying the people of Newcastle with gin by the bucket load, supplying more than 100 different gins. They don't just stop with gin, however, offering a large variety of garnishes, tonics and cocktails, so you can truly enjoy the gin!
Ritas
Ritas in Belfast is one of the best places to go for gin in Northern Ireland! With a large list available of some of gins Rita enjoys, you certainly won't be struggling to enjoy a good drink. As well as gins, this bar has an exquisite list of cocktails and some perfect serves, so you'll be able to leave the bar with a smile on your face.
Holborn Dining Room
When you claim to be the biggest gin supplier in London, that's a big commitment. But the Holborn Dining Room delivers on that promise. With more than 500 gins and 30 tonics, you might struggle to choose the right one, with more than 14,000 different G&T pairings available. The bar menu includes gin cocktails and much-loved classics for you to enjoy. They also offer gin masterclasses so you can learn about the history of gin!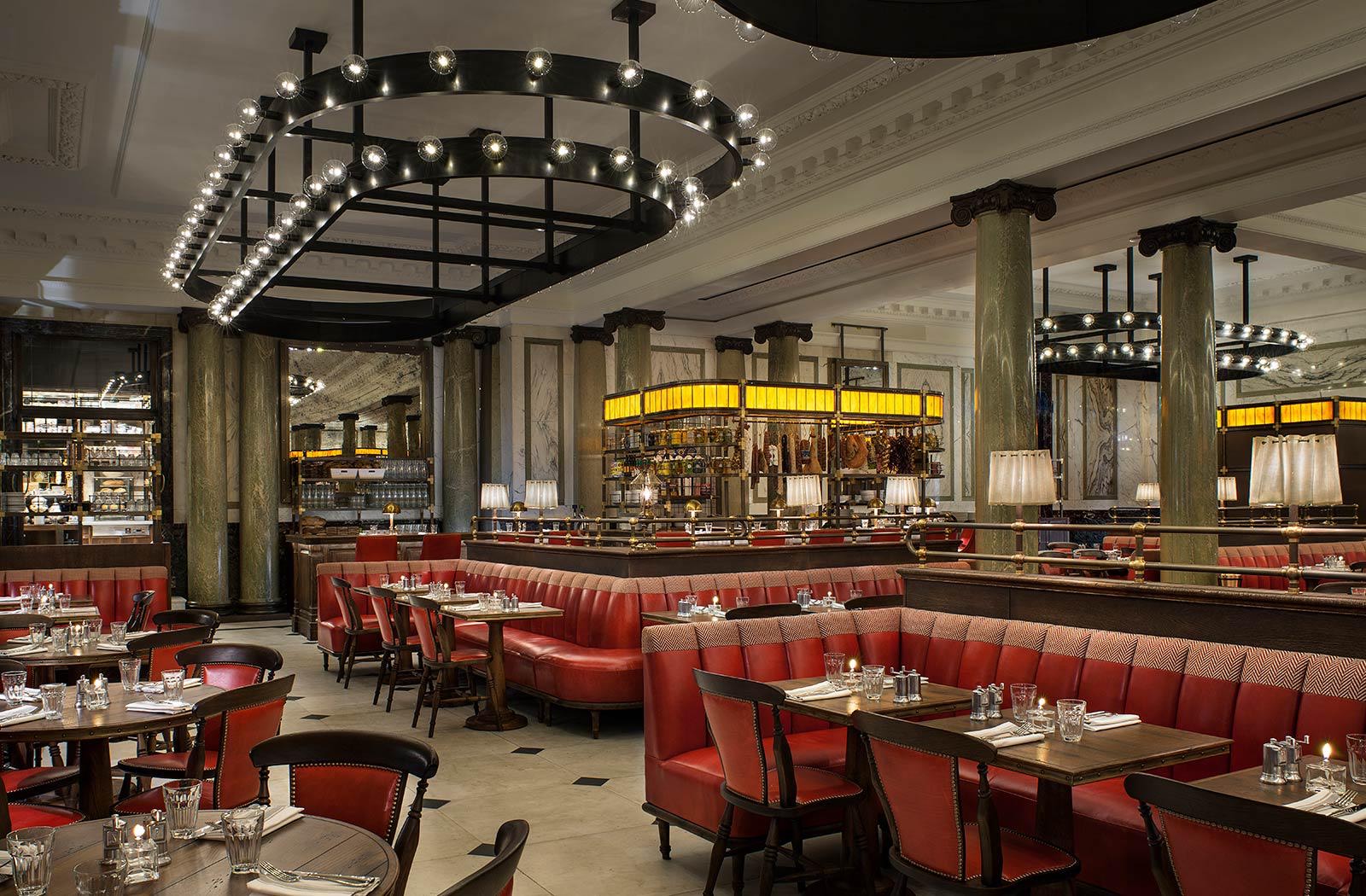 56 North
56 North in Edinburgh believes in gin! This bar sources gins from across the world, putting them with some of the best mixers available to give you the best tastes! To give you an idea on taste, this bar also breaks down its gins on strength, spices and floral tones, so you can get the best gin for you. Scottish gins are promoted at this bar, so you can enjoy the best that Scotland has to offer!
Hogarths, Swansea
Hogarths are big gin fans! The team at their Swansea location are such big fans that they've created a quality perfect serve cocktail menu, created to ensure you get to enjoy the best blend of botanicals, mixers and garnishes. The perfect serve ensures that you enjoy the full flavour of the gin in each cocktail. With gin sharing trays available, why stop at one?
Gorilla
Despite being mainly a music venue, the Gorilla bar has a hidden gin bar away from the noisy music. Offering a variety of different gins, you'll also enjoy some of the excellent cocktails on offer, such as the Green, Green Rocky Rose, Dirty Work and more.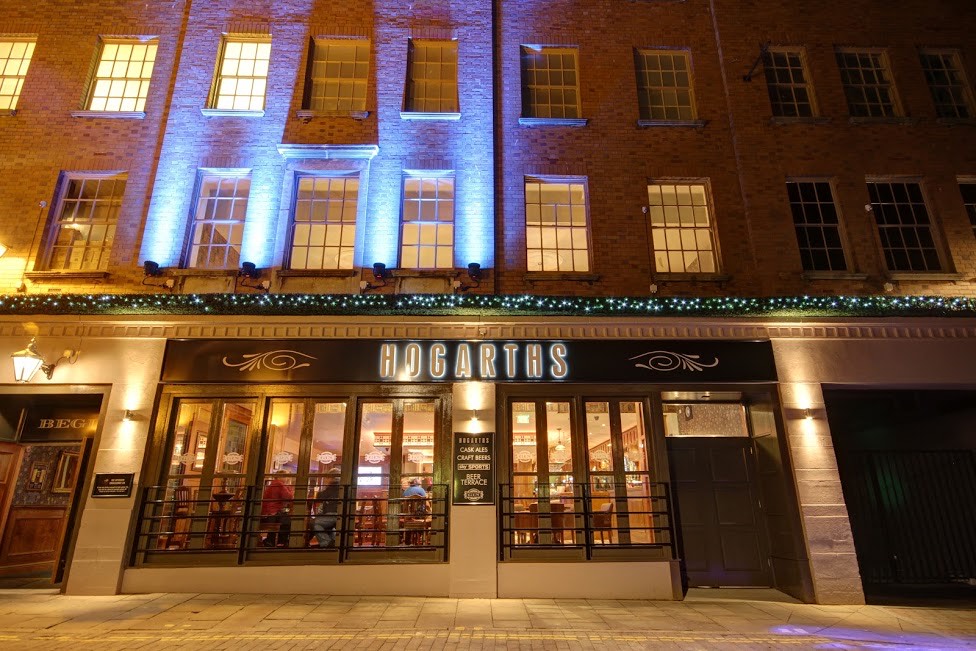 If You'd Prefer to Enjoy a Quiet Night In, Become a Member
If the thought of going out for a social gin fills you with dread, then fear not! You can join our monthly craft gin club and enjoy some of the best gins available in these bars from the comfort of your own home.
Each month our members receive a hand-picked craft gin, mixers, treats, a complimentary gift, a recipe card and a mixology tool in their gin of the month box.
Our boxes are available monthly, bi-monthly and quarterly, costing £40 per box. If you join today, your first box will be £10 off if you use the code TG10 and comes with a free cocktail shaker worth £20.
Lastly, we give our members the opportunity to buy gin that isn't available in the supermarket through our online shop. Click here to join the club or visit our contact page for our email address.