2019 has been the year of gin, and boy have we needed it! At Think Gin Club, we've continued to offer our members some of the finest craft gins each month from distilleries you wouldn't usually find in a shop. If you're not a member yet and think 2020 is your year, then it's not too late to sign up. Click here to join the club.
With New Year's approaching, the need for quality gin is real! So if you're looking for inspiration for some quality gin, why not see what gin we've delivered to your doorsteps in 2019.
January: Manly Spirits Australian Dry Gin (70cl, 43%)
January saw us kick off the year with the stunning Manly Spirits Australian Dry Gin!
This well-rounded craft gin has a beautiful blend of carefully-chosen and sustainably foraged marine, Australian native and traditional botanicals.
Australian History
Based in Sydney, Manly Spirits take inspiration from the marine environment of the New South Wales coastline, using foraged marine botanicals to produce this stunning gin.
Award-Winning Craft Gin
As a Double Gold Medalist in the San Francisco World Spirits Competition 2018, this will be a fabulous craft gin to add to your collection.
Botanicals & Tasting Notes
Tasting notes include a strong juniper base, clean and peppery notes with hints of citrus and cucumber.
The Perfect Serve
For the perfect serve, enjoy this gin with tonic water, a slice of orange and a pepperberry leaf.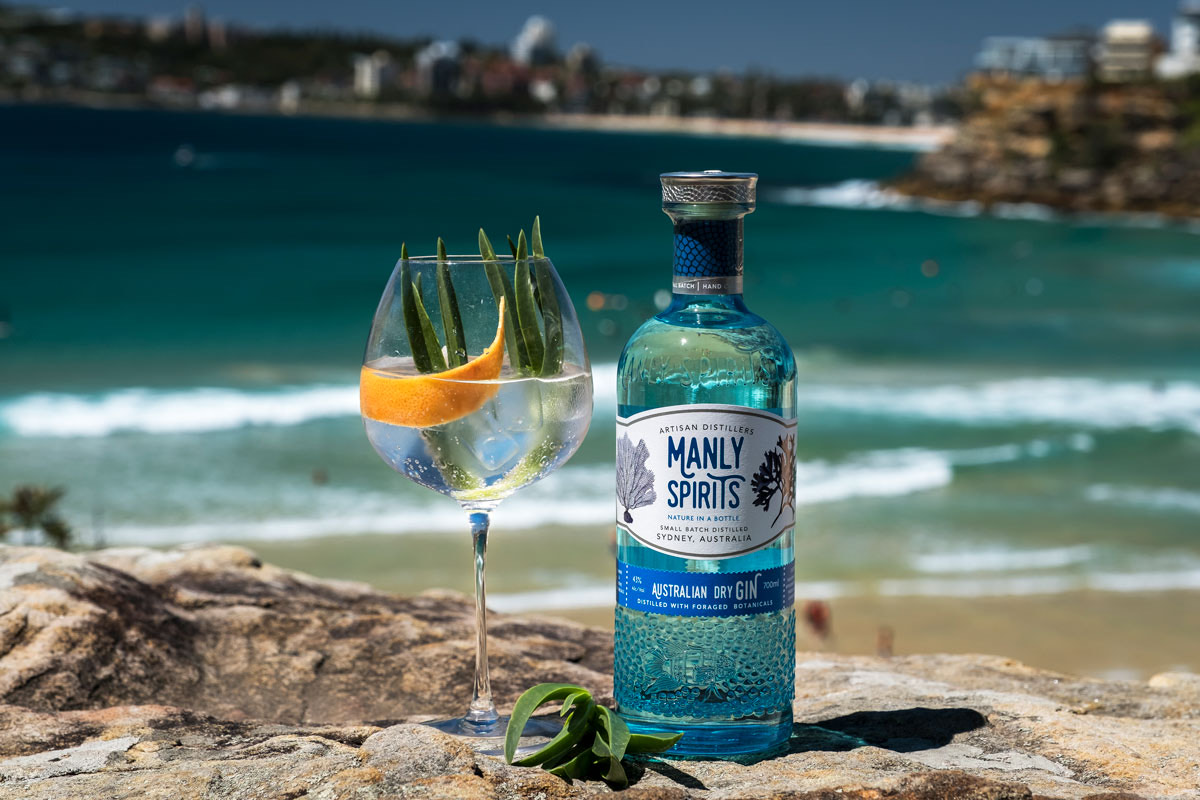 February: Divine Gin (70cl, 42%)
February saw us offer our members the Divine Gin from R2 Distillers!
A classic London Dry Gin, this beautiful craft gin is distilled in the heart of Yorkshire, where the distillery incorporates time-honoured traditions with cutting edge technology to create the finest fusion of internationally sourced botanicals.
Small Batch Gin
R2 Distillers are passionate about small-batch gin and their Divine Gin is a perfect example of this!
A Striking Craft Gin
Divine Gin has been designed to stand out from the crowd, with a striking tall bottle and modern flavours.
With an initial taste of juniper and a slight citrus sweetness from the coriander seeds, this craft gin offers a warming finish with notes of cinnamon and liquorice.
The Perfect Serve
For the perfect serve, pair with beautiful tonic water and a wedge of pink grapefruit.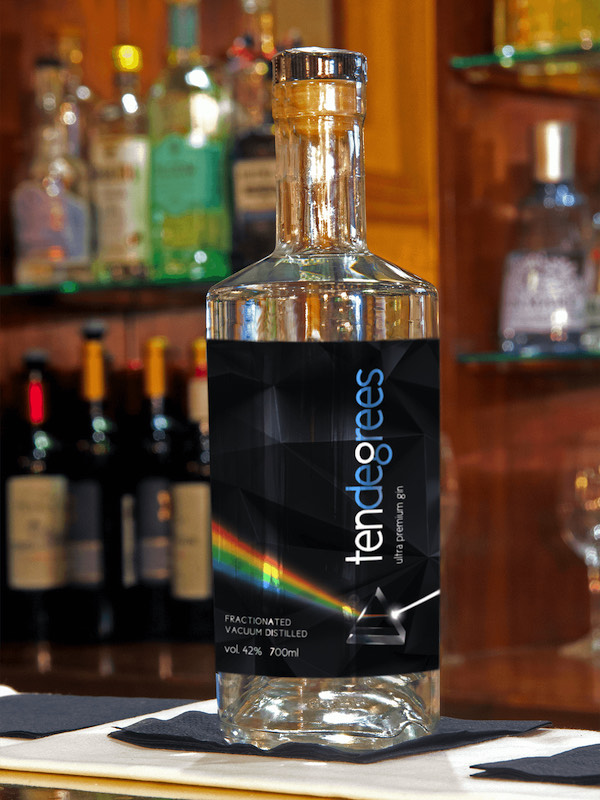 March: Goodwill Gin (70cl, 43%)
March saw us go to the Highlands with the GoodWill Gin from GlenWyvis Distillery!
This Highland craft gin has a beautiful blend of carefully-chosen locally picked botanicals, which give a beautiful balance between delicate fruit and classic juniper.
Scottish History
Distilled in the Scottish Highlands, this gin is created using 9 premium botanicals, including locally picked Hawthorn berries and exotic fruits. Juniper also has a part to play but is carefully measured to ensure a smooth taste, while remaining full-bodied.
The Distilling Process
The botanicals are soaked in a neutral spirit for 24 hours before being distilled, giving a beautiful balance between delicate fruit and classic juniper.
Tasting Notes
We love the distinct refreshing citrus that lingers from the very first taste and ends with a delicate spice sensation.
The Perfect Serve
For the perfect serve, pair this gin with a premium tonic, plenty of ice and a toasted/twisted orange peel.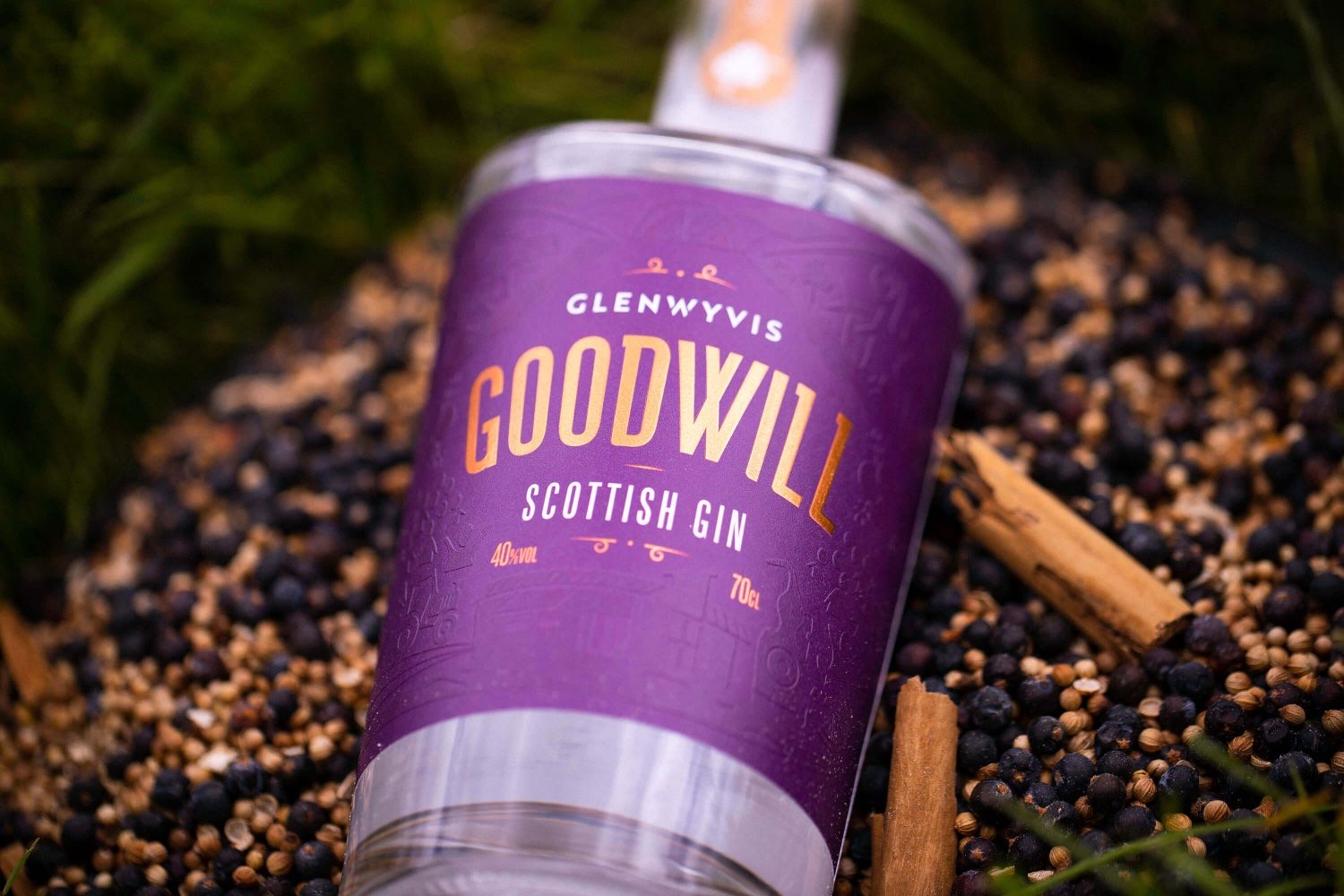 April: Roundwood Gin (70cl, 40%)
Think Gin members got to sample Roundwood Gin in April, and it was certainly no fool!
Roundwood Gin is inspired by Wennington Wood, a 180-acre woodland area of the De Ramsey Estate in Abbots Ripton in Cambridgeshire.
Roundwood History
Founders Rupert and Emily created Roundwood Gin in 2016, naming it after their favourite little piece of the Cambridgeshire countryside and the walks they used to take 'round and round' this wonderful wood.
The Distilling Process
Distilled using combination of different distillation techniques, maceration and vapour-infusion, this beautiful craft gin contains only 7 botanicals.
As a nod to their woodland surroundings, elderberries form an important basis to the recipe, along with juniper, coriander seeds, angelica root, orange and elderberry.
The Perfect Serve
For the perfect serve, pair with a beautiful tonic, a twist of orange peel and a sprig of fresh thyme.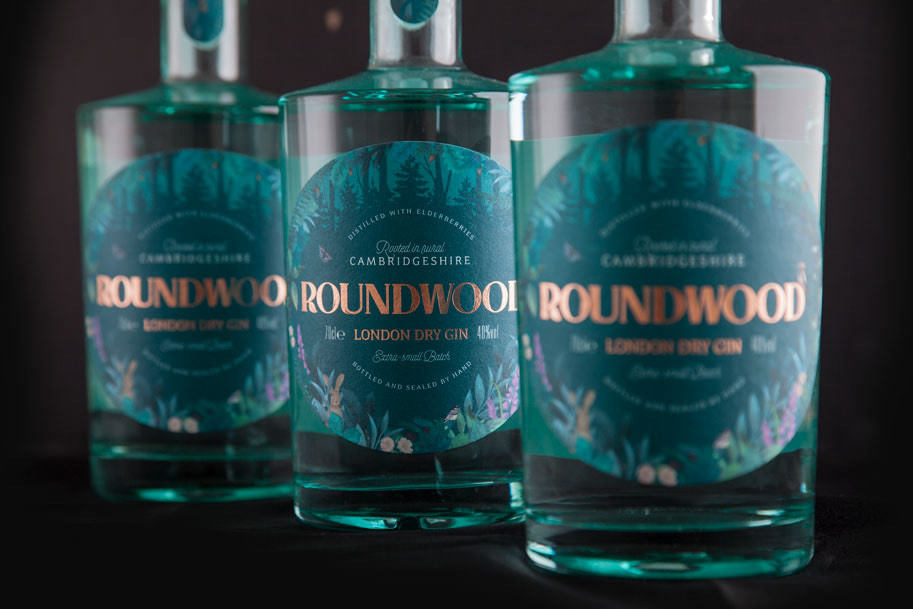 May: Cambridge Dry Gin (70cl, 42%)
May saw us celebrate spring in style with Cambridge Dry Gin.
Cambridge Dry Gin has been expertly distilled by distillers William and Lucy Lowe with a flavour combination that has been mastered over the past 20 years.
Cambridge Distillery History
To make the perfect gin, The Cambridge Distillery starts with a deep knowledge of ingredients, using only the freshest botanicals that are in season. Each botanical is distilled individually to achieve the perfect flavour. Temperature, timing and pressure are just three of the nine variables that the distillery tailors to each and every botanical. Master distiller William Lowe then expertly blends the individual distillates all together. The flavour combination is one Mr Lowe has mastered over the past 20 years.
The Distillation Process
The Cambridge Dry Gin is distilled using botanicals grown in and around William and Lucy's home, using a recipe they created. Within the gin are juniper, fresh basil, rosemary, angelica, lemon verbena, blackcurrant leaf and rose petals.
Each is individually distilled and expertly blended into this outstanding gin. The result? A bright, herbaceous gin that captures the taste of the English seasons.
Award-Winning
Each gin that Cambridge has ever released has won international awards for its quality. The unique distillation methods have led to the distillery being awarded the most innovative distillery in the world for three consecutive times. Cambridge Dry Gin joins the award-winning batch, getting the gold medal in the China Wine & Spirits Awards 2017.
The Perfect Serve
For the perfect serve, add this gin to a G&T, martini and summer cocktail. Garnish each of the drinks with fresh mint.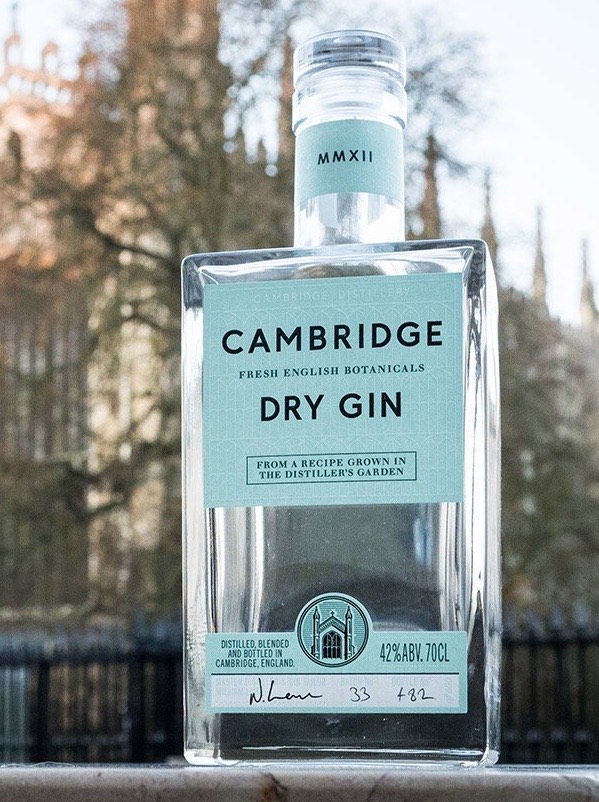 June: Icelandic Eagle Gin (70cl, 43%)
We enjoyed a trip to Iceland with June's Featured Gin of the Month with Icelandic Eagle Gin.
This gin was launched in late 2016 and is distilled by the Icelandic Mountain Spirits Company, 10 minutes away from the heart of Reykjavik.
Icelandic Mountain Spirits History
The Icelandic Mountain Spirits company is the only company to use the old Icelandic saga, The Guardians of Iceland, in their products and designs. Legend has it that Iceland has four guardian spirits, which keep the country safe from threats.
Firstly there is the Mountain Giant, of which the company's vodka is named after, and represented by professional strongman and Game of Thrones actor Hafthor Bjornsson, co-owner of the company.
Then there is the Eagle, with the gin accounting for 70% of the company's sales. The future legends will be the Dragon and the Giant Taurus, both products Icelandic Mountain Spirits Company will release this year.
The Distillation Process
Icelandic Eagle Gin is handcrafted, meaning that each detail is closely controlled, providing a luxurious and clean taste. The botanicals used within this gin included juniper, berries, ginger, coriander and angelica, with a citrus burst to finish!
The result is a clean tasting gin with earthy, spicy aromas, giving a silky, crisp, dry-yet-fruity taste.
Award-Winning
This gin is instantly recognisable from its hot-stamped chrome badge and has already won awards In 2018, the Icelandic Eagle Gin received the silver medal at the Tasting Awards.
The Perfect Serve
For the perfect serve, serve over crushed ice with a lime wedge.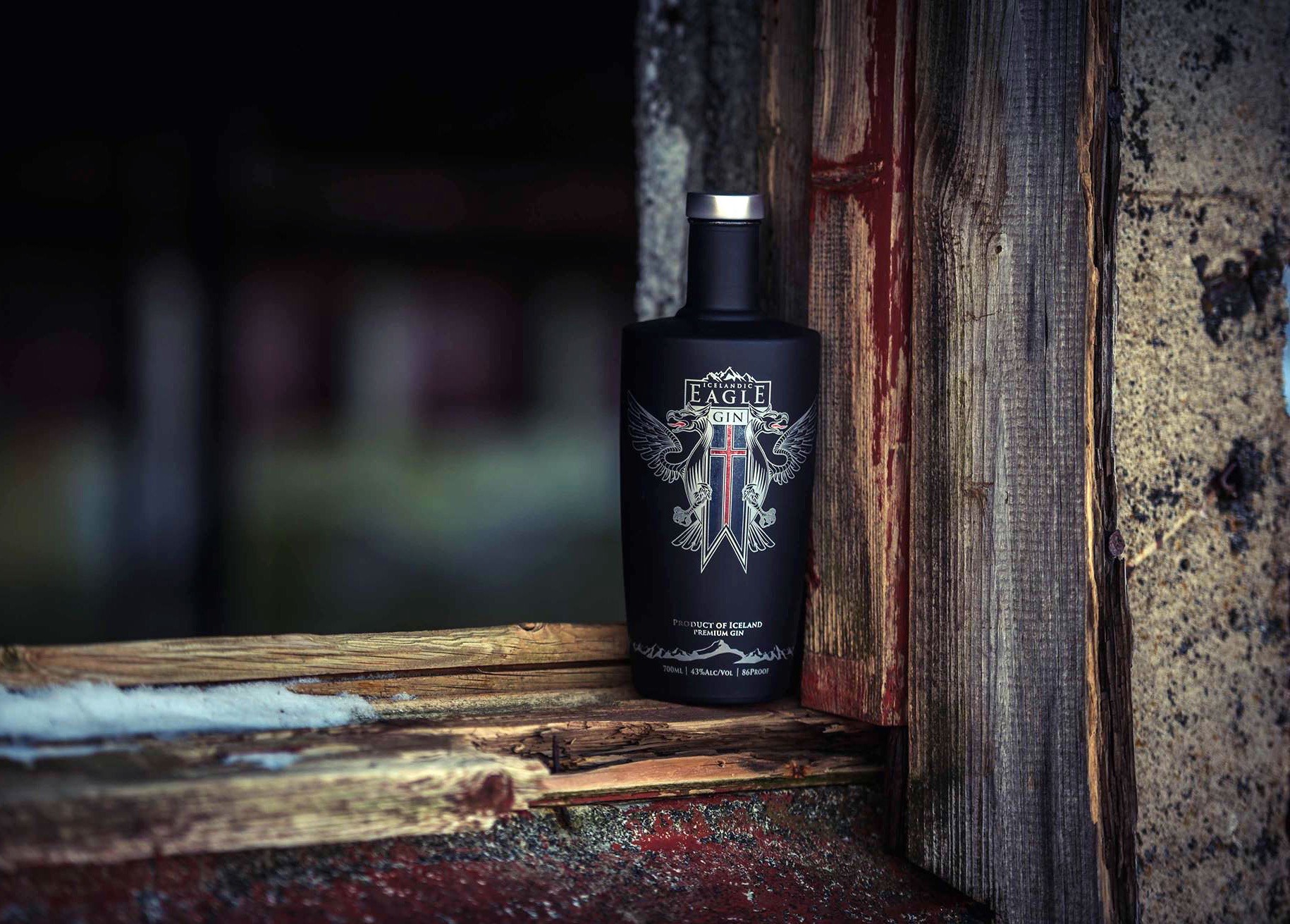 July: Ten Degrees Gin (70cl, 42%)
Summer was well and truly with us in July, and Think Gin members got to sample the lovely Ten Degrees Gin from the White Rock Brewery!
White Rock Brewery History
White Rock Brewery was founded in 2013 in Jersey. After brewing beer & ale, the company turned to gin. Ten Degrees is distilled in Guernsey & created for a contemporary palate, exhibiting a fidelity to the botanics.
The Distillation Process
Every bottle is created with an extensive & exhaustively controlled process, achieving consistency & quality. The gin uses Juniper, Pink Pepper, Coriander, Bergamot, Kaffir Lime Leaves & Freesia.
The Taste
The result is a clean & balanced gin with a floral complexity mingled with sweet pine. Its aroma is of light juniper with undertones of peppercorns and bergamot.
The Perfect Serve
For the perfect serve, enjoy with premium tonic water and a slice of lemon.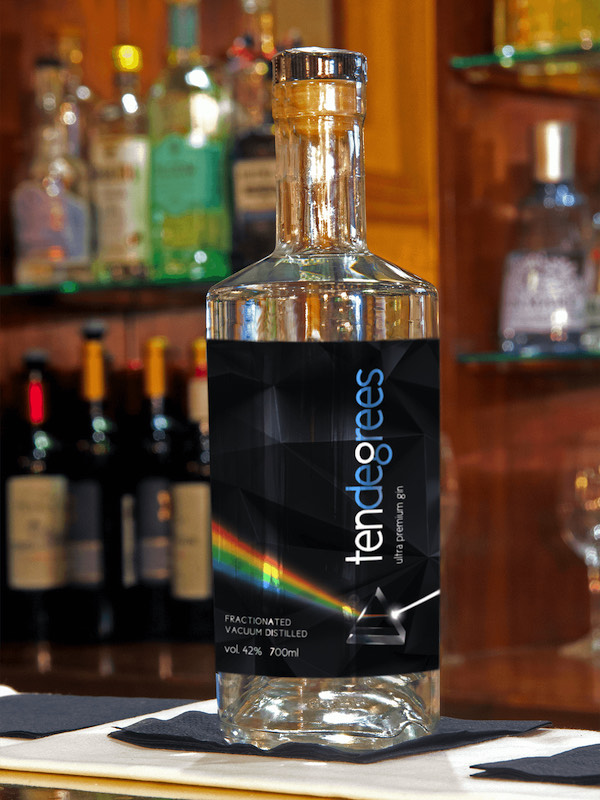 August: Sacred Pink Grapefruit Gin (70cl, 43%)
August's gin made use of some of the summer fruits that we enjoy with the Sacred Pink Grapefruit Gin from the Sacred Distillery!
Sacred Distillery History
This fruity gin was relaunched in July 2019 with a brand new recipe which includes extra grapefruit! Sacred Spirits was founded in 2008 by Londoner Ian Hart who decided to kickstart a new era of small-batch gin distillation in the capital.
The Distillation Process
Unlike other distilleries, Sacred Spirits opts for vacuum distillation to preserve the richness, flavour and aromas of the hand-picked botanicals. This gin uses botanicals such as Juniper, Pink Grapefruit from Spain & Italy, Coriander and Cardamom for its refreshing taste.
The Taste
The result is a gin with hints of citrus and pink grapefruit, earthy spice and cracked black pepper. This gin has already won Sacred Spirits awards, taking the top prize at the Vancouver International Spirits Competition in 2016.
The Perfect Serve
For the perfect serve, enjoy over ice with tonic water and garnish with a slice of grapefruit.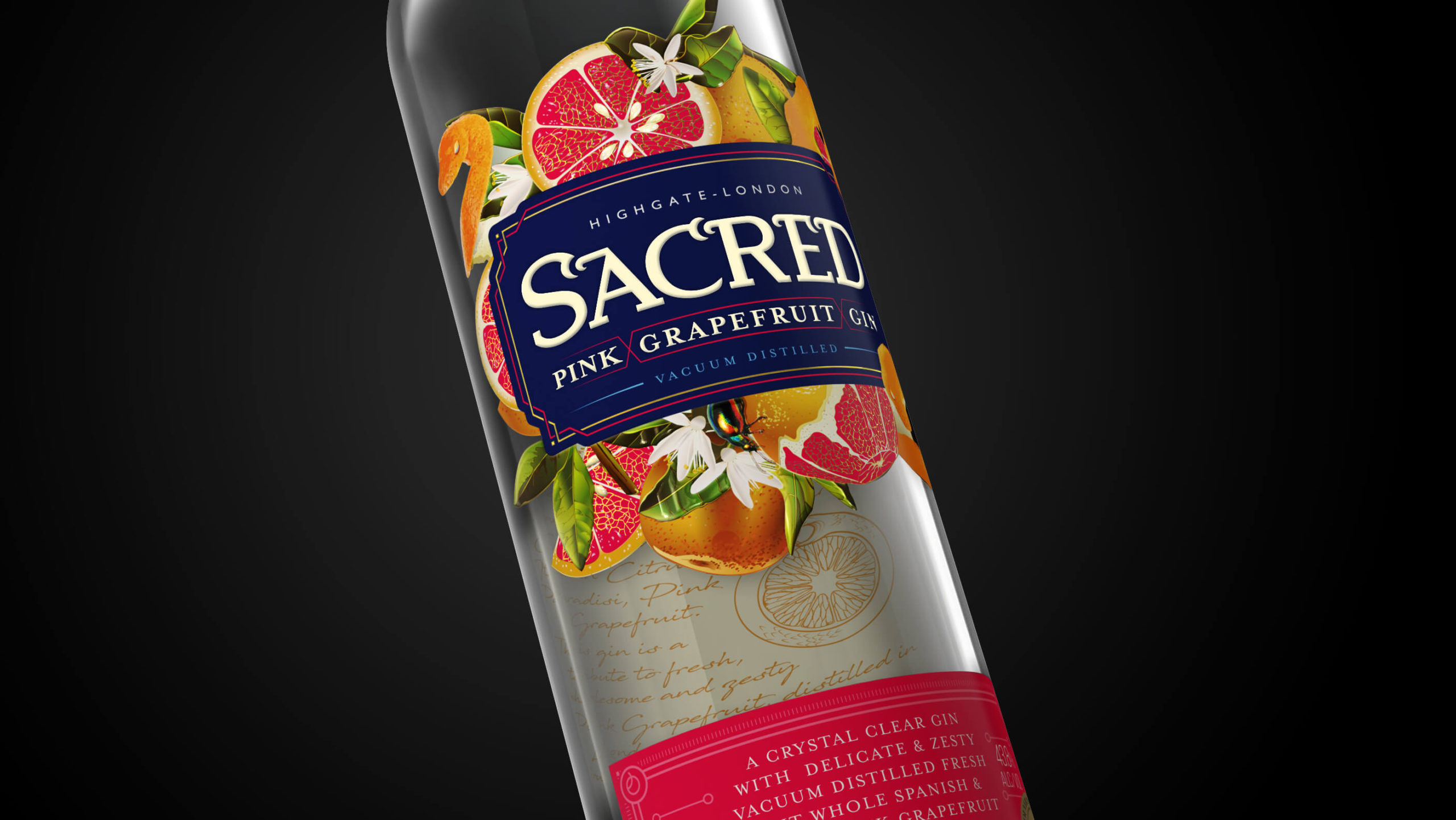 September: Industrial Strength Gin (70cl, 55%)
September is a time when the kids go back to school and summer comes to an end with a bang. But for Think Gin Club members, we provided the perfect tonic in the form of the Industrial Strength Gin from the Batch Brew company!
Batch Brew History
This gin was launched in 2015 after director Phil fell in love with the gin scene whilst on holiday in Spain in 2014. Batch Brew was founded in 2011 by two beer-loving friends in Winchester before production moved to Burnley in 2015.
The Distillation Process
The industrial heritage of Burnley is influential in the distillation, with the name acting as a nod to the town. The gin is a twist on Batch's Signature Gin recipe, with more citrus & juniper flavour, and less spice. Originally produced for limited release, the high popularity saw this gin become a permanent fixture.
The Taste
The result is a gin with notes of sweet lemon on the nose, powerful juniper on the palate, and an incredibly smooth citrus taste. This gin scooped two silvers at the International Wine & Spirit Competition 2019.
The Perfect Serve
For the perfect serve it over ice with premium tonic & garnish with dried apricots and fresh sage.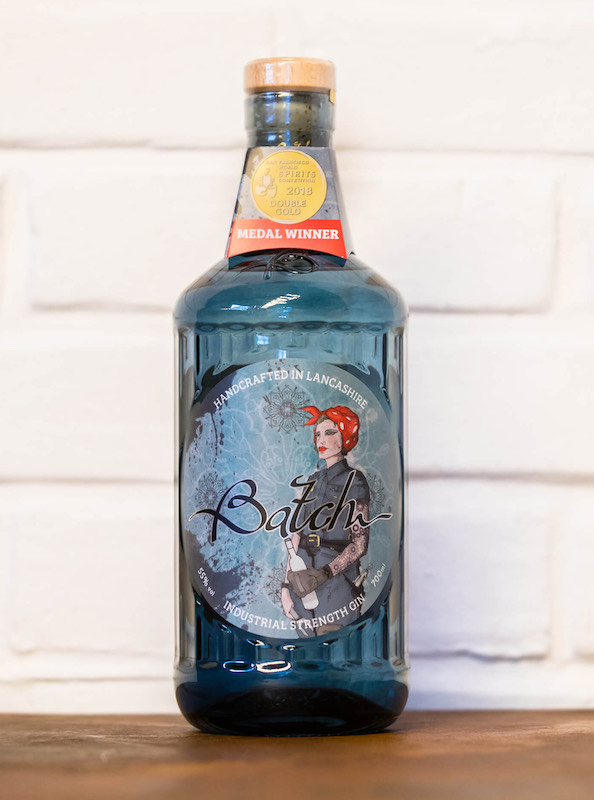 October: KURO London Dry Gin (70cl, 43%)
We enjoyed a trip to Japan with October's featured gin of the month, London Dry Gin from KURO!
KURO History
This gin was launched in August 2017 after founders Craig Fell and John Thompson were inspired following a skiing trip in the Hakuba Valley region of Japan. It was following this visit to Japan that KURO was born.
The Distillation Process
KURO, which translates directly as 'black', in Japanese, contains 12 carefully balanced botanicals, including Bamboo, Silver Birch Bark, Spruce Needles, Juniper, Coriander, Cinnamon, Nutmeg, Orange, Lemon, Orris, Angelica and Liquorice. This gives the gin an intriguing alpine freshness to a classic spirit.
The Taste
The result is an aromatic nose originating from its Japanese inspired botanicals, balanced against a classic, complex London Dry base. Bamboo offers hay-like earthiness and the spruce building an alpine freshness on the finish. This gin has already won awards, including gold at the IWSC Awards in 2018.
The Perfect Serve
For the perfect serve, serve over ice with 100ml Double Dutch Pomegranate & Basil mixer, garnished with fresh mint and ginger.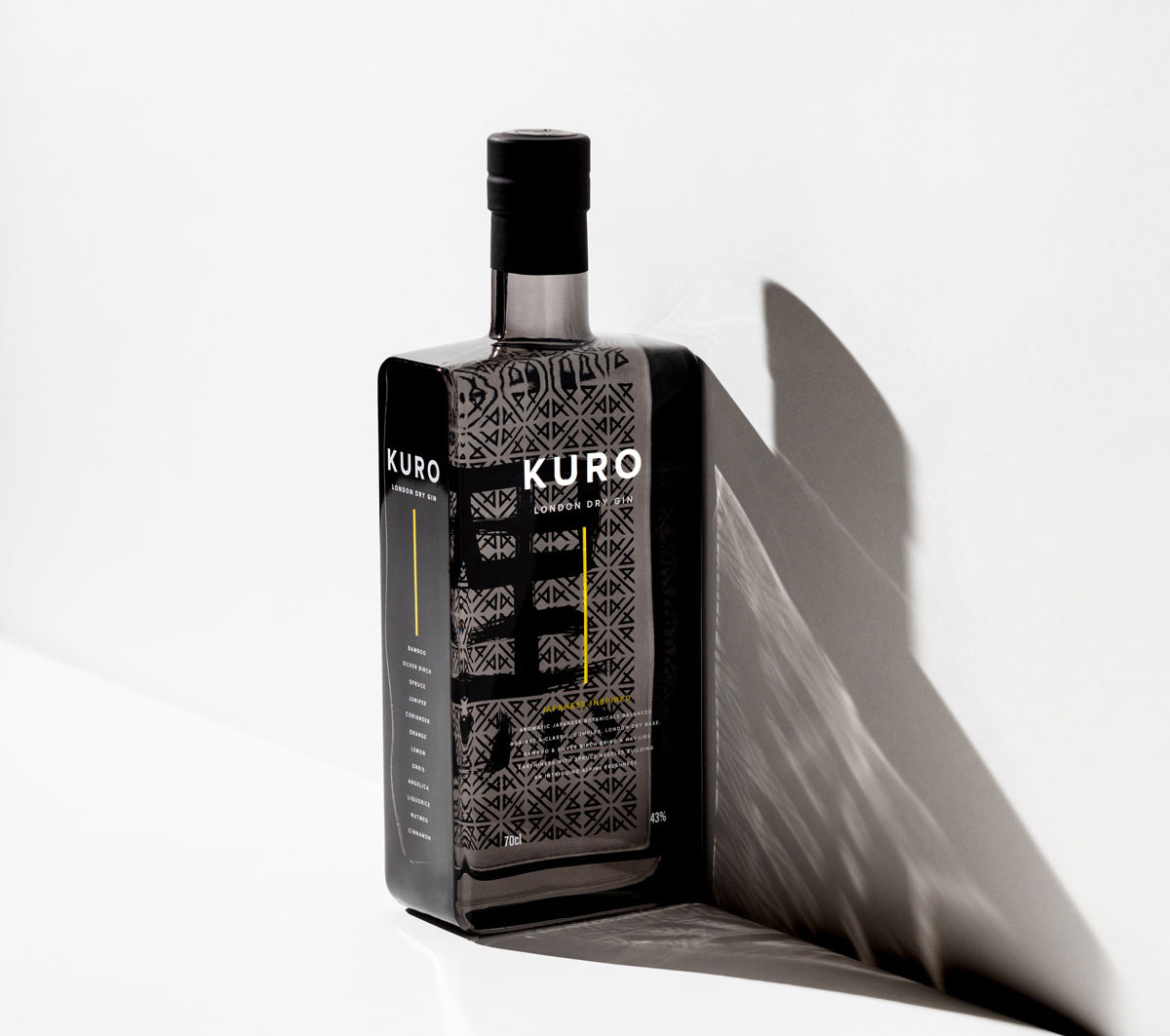 November: Hills and Harbour Gin (70cl, 40%)
Our travels didn't stop in October and in November we went to Galloway with the Hills & Harbour Gin from the Crafty Distillery!
Hills & Harbour History
This gin was launched in 2017 and is distilled in Galloway.
Each gin is handcrafted with traditional, locally foraged and world ingredients to make the gin very special. The classic ingredients are at the base, making the gin complex but balanced and moreish.
The Distillation Process
The 11 botanicals used within this gin include juniper, coriander, orris, angelica, liquorice, mango, orange peel, noble fir tree needles, green Sichuan pepper seeds, bay leaf and Bladderwrack seaweed. Each botanical is naturally input for distillation.
The Taste
The result is all the five basic tastes of gin hit with elements of sweet (mango), sour (orange), bitter (noble fir), salt & umami (seaweed). The subtle numbing of the Green Sichuan Pepper & the tang of the bay leaf hit the nerves.
The Perfect Serve
For the perfect serve, serve over plenty of ice with tonic and garnish with a fresh slice of mango.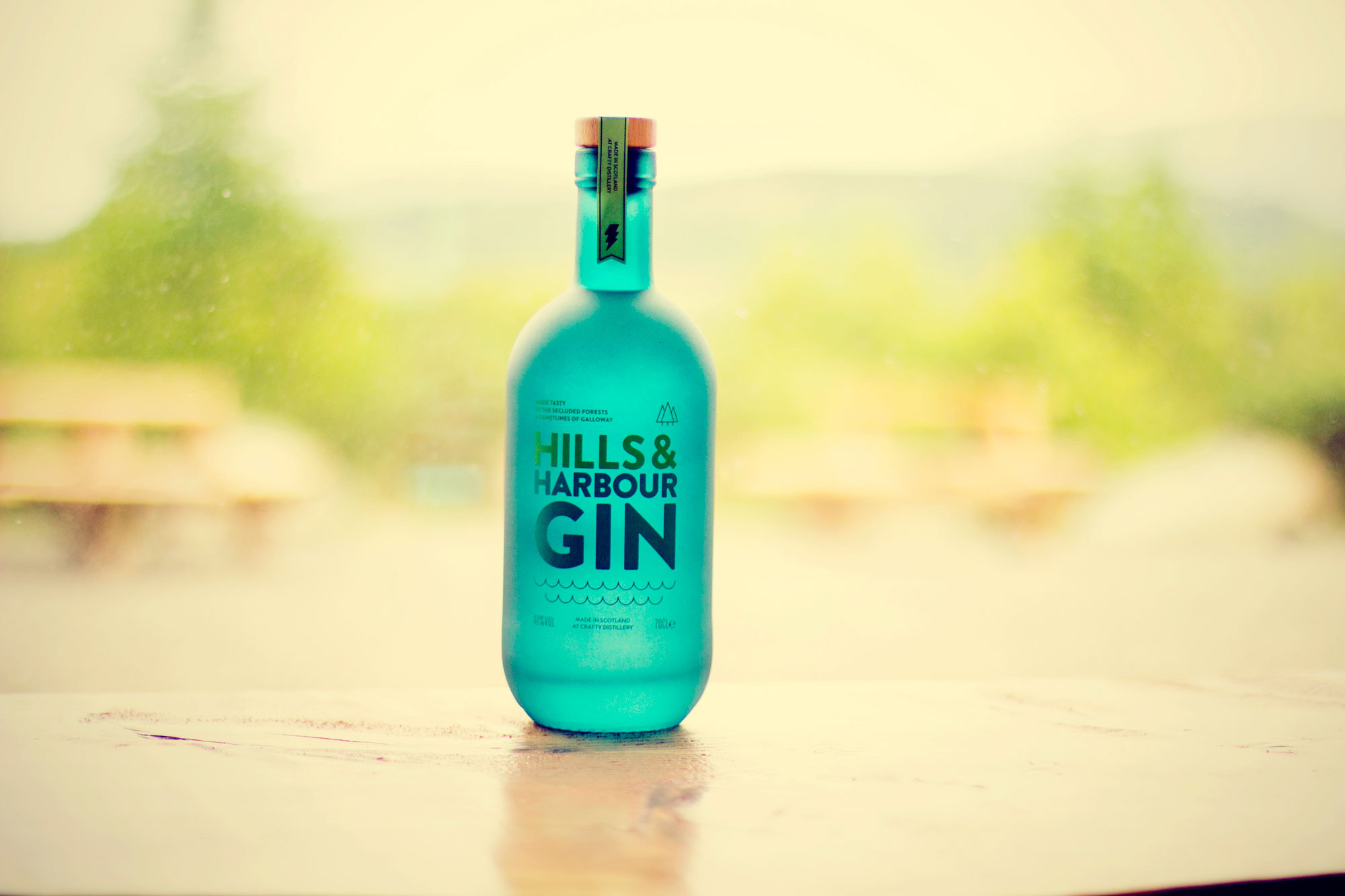 December: Tarquin's Figgy Pudding Gin (70cl, 42%)
We celebrated December in the best way, with Figgy Pudding Gin from Tarquin's!
Tarquin's History
This limited edition gin is perfect for the festive season.
Tarquin's was launched in 2012 and is distilled in Cornwall's Southwestern Distillery.
Distillation Process
Using the flagship Cornish Dry Gin as the base, dried fig, fresh clementine zest, festive spice and brandy-soaked wood chips are added. After distillation, a dash of sherry is included, giving this gin its glorious colour.
The Result
The result is a gin packed with nostalgic festive warmth. The smell of dried fruit, spice and candied clementine are complemented by the spice, aromatic juniper and figs.
The Perfect Serve
For the perfect serve, enjoy with the finest tonic water and a slice of fig.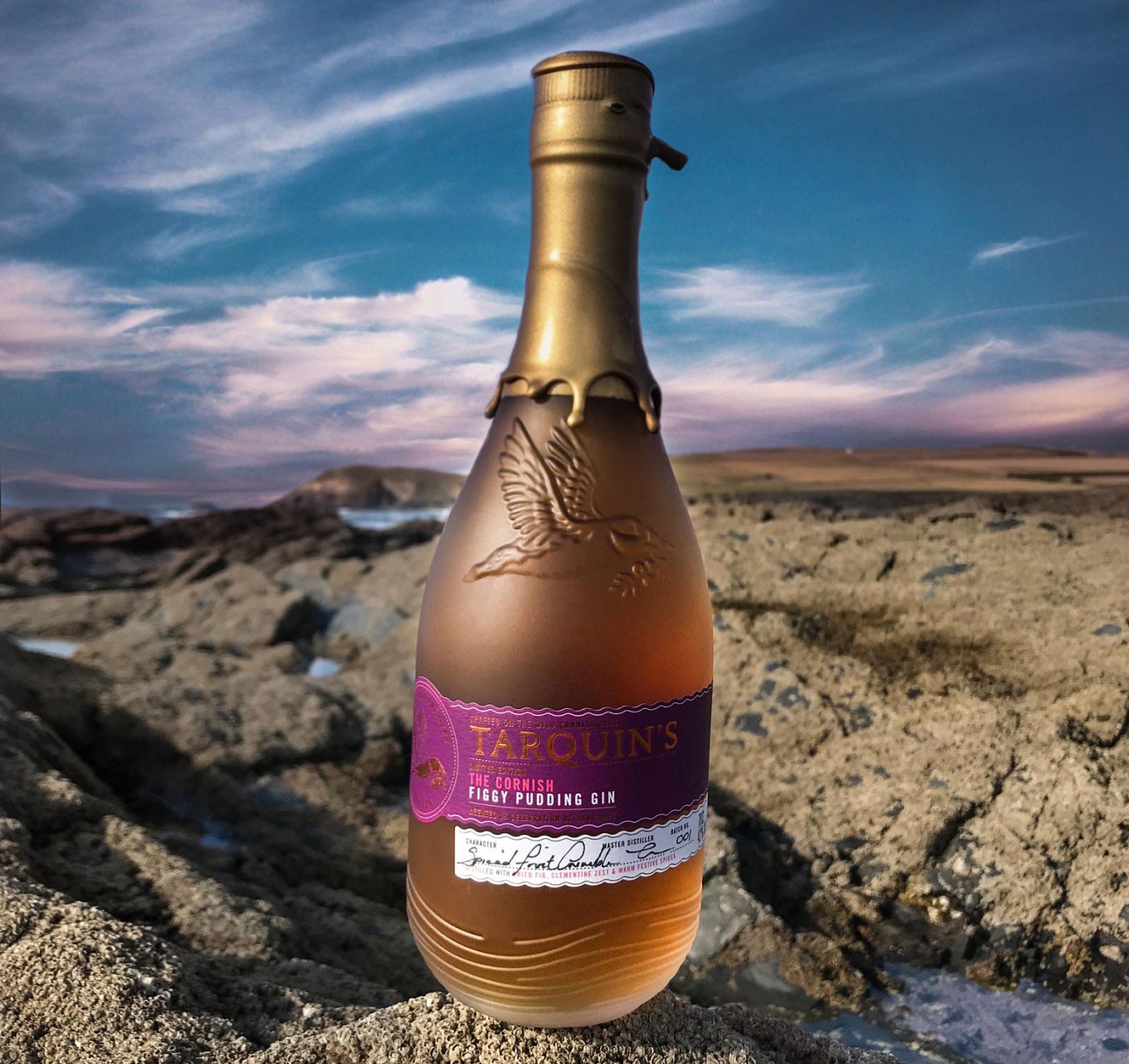 Start Your 2020 Right By Becoming a Member of a New Club!
If you want to make a resolution to start something new and join a new club, then sign up to become a member today!
Each month our members receive a hand-picked craft gin, mixers, treats, a complimentary gift, a recipe card and a mixology tool in their gin of the month box.
Our boxes are available monthly, bi-monthly and quarterly, costing £40 per box. If you join today, you can use the code TG10 to receive 10% off and it comes with a free cocktail shaker worth £20.
Lastly, we give our members the opportunity to buy gin that isn't available in the supermarket through our online shop. Click here to join the club or visit our contact page for our email address.