To celebrate Macmillan Cancer Support's World's Biggest Coffee Morning on Friday, September 27, the team at Think Gin has been pondering how best to participate. We desserted the idea of cake, we crumbled at the thought of biscuits, so we thought we'd stick to what we do best, GIN!
We have compiled a list of some of the best Coffee Gin Cocktails which you can take along to any coffee morning, or even host your own to raise money for Macmillan Cancer Support!
As a Think Gin Club member, you get to enjoy these excellent cocktail recipes as well as a monthly box of the month, which contains gin, mixer, snacks, gifts and more. If you're not a member and would like to sign up, then join the club today.
Gin Espresso Martini
The obvious choice for our gin cocktails list, the Gin Espresso Martini will certainly wake you up at the event!
We recommend using strong coffee for the best taste.
Ingredients
60ml Cold Brew Coffee
40ml Gin
10ml Syrup
Coffee Beans to Garnish
Ice Cubes
Method
Fill your cocktail shaker with ice, then pour the coffee, gin and syrup on top. Shake to allow the ice to break, then double strain into a coupe or martini glass.
Recommended Garnish
A few coffee beans provide the perfect serve.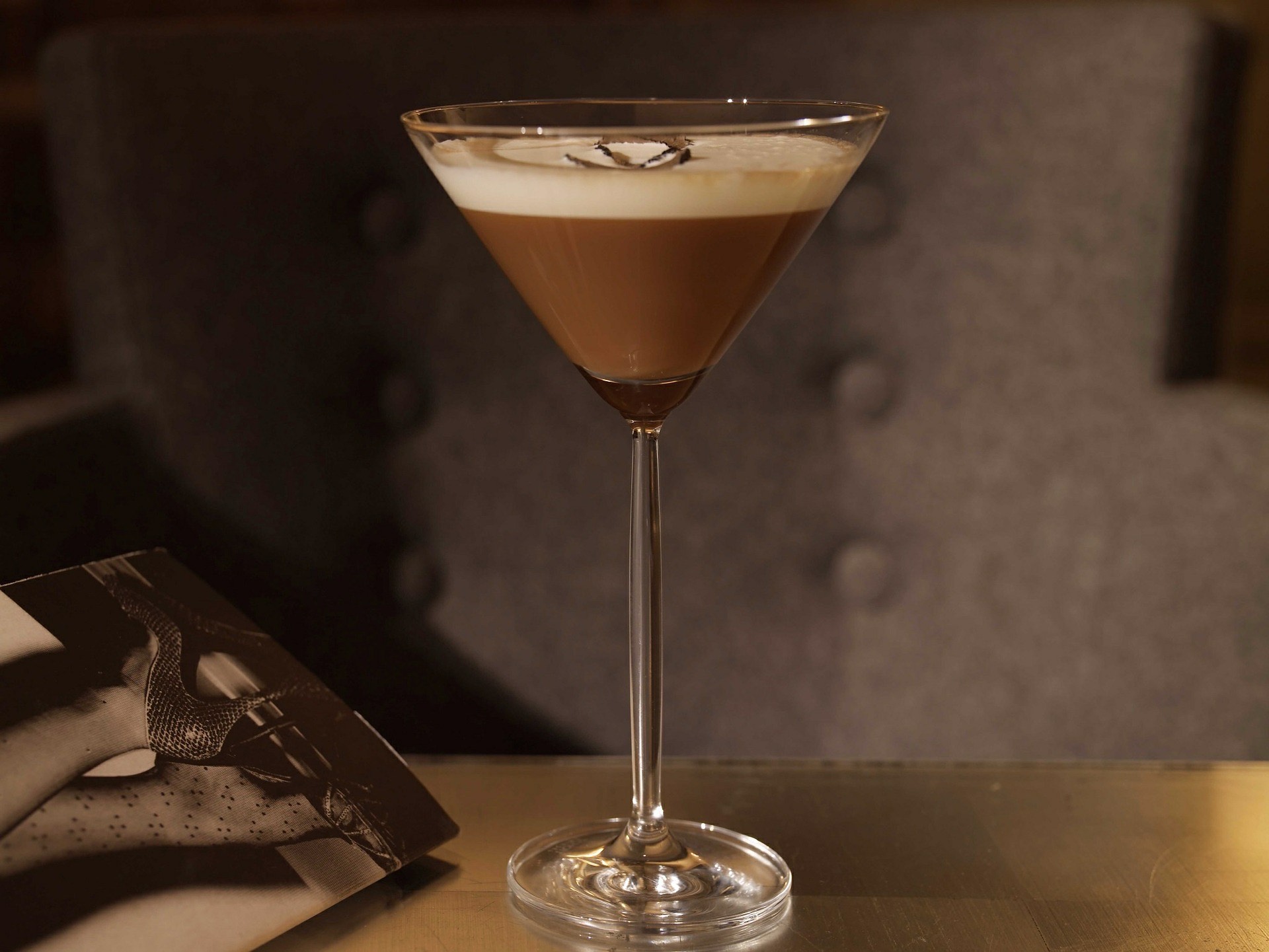 Buzzing Coffee Gin & Tonic
This take on a classic is the perfect pick-me-up for the coffee morning.
We recommend using local runny honey so you can get the best taste.
Ingredients
30ml Gin
40ml Cold  Brew Coffee
15ml Honey Syrup
Tonic Water
Cubed Ice
Lemon Peel Twist
Method
To make the honey syrup, heat 60ml of honey and 60ml of water in a saucepan. Heat until the honey melts into the water.
Place the ice cubes in a Collins glass. Combine the coffee, honey syrup and gin in the glass and stir. Top up with tonic water and add more ice as needed.
Recommended Garnish
Place a twist of lemon peel over the top of the drink for garnish.
Coffee Lemonade
This refreshing cocktail will certainly leave you feeling refreshed!
Make sure to garnish with a fresh slice of lemon.
Ingredients
30ml Gin
30ml Cold Brew Coffee
60ml Sparkling Water
40ml Lemon Juice
20ml Sugar Syrup
Ice Cubes
Method
Place the gin, lemon juice and sugar syrup into a highball glass.  Fill glass with ice, then top with sparkling water, but leave space at the top. Stir to combine, before adding the cold coffee.
Recommended Garnish
Garnish with a slice of lemon for the best taste.

Coffee Negroni
This caffeinated take on the classic is perfect to take along to any Coffee Morning!
Make sure to squeeze orange peel over the glass for the best taste.
Ingredients
25ml Gin
25ml Sweet Vermouth
25ml Campari
15ml Cold Espresso
Orange Peel
Ice Cubes
Method
Pour the gin, Campari, espresso & vermouth into a cocktail shaker over ice, gently stir and pour into an ice-filled tumbler.
Recommended Garnish
Squeeze an orange peel over the glass, wipe it around the rim and add to the cocktail.

Cold Brew Martinez
This former cocktail of the month is ideal for coffee addicts!
Don't forget to add the cherry syrup and sweet vermouth for an extra twist.
Ingredients
30ml Gin
20ml Sweet Vermouth
10ml Cold Brew Coffee
5ml Cherry Syrup
Angostura Bitters
Pinch of Salt
Method
Add the ingredients and 2 drops of Angostura bitters to a mixing beaker. Stir & strain into a chilled coupette.
Recommended Garnish
Garnish with rosebuds and Turkish Delight.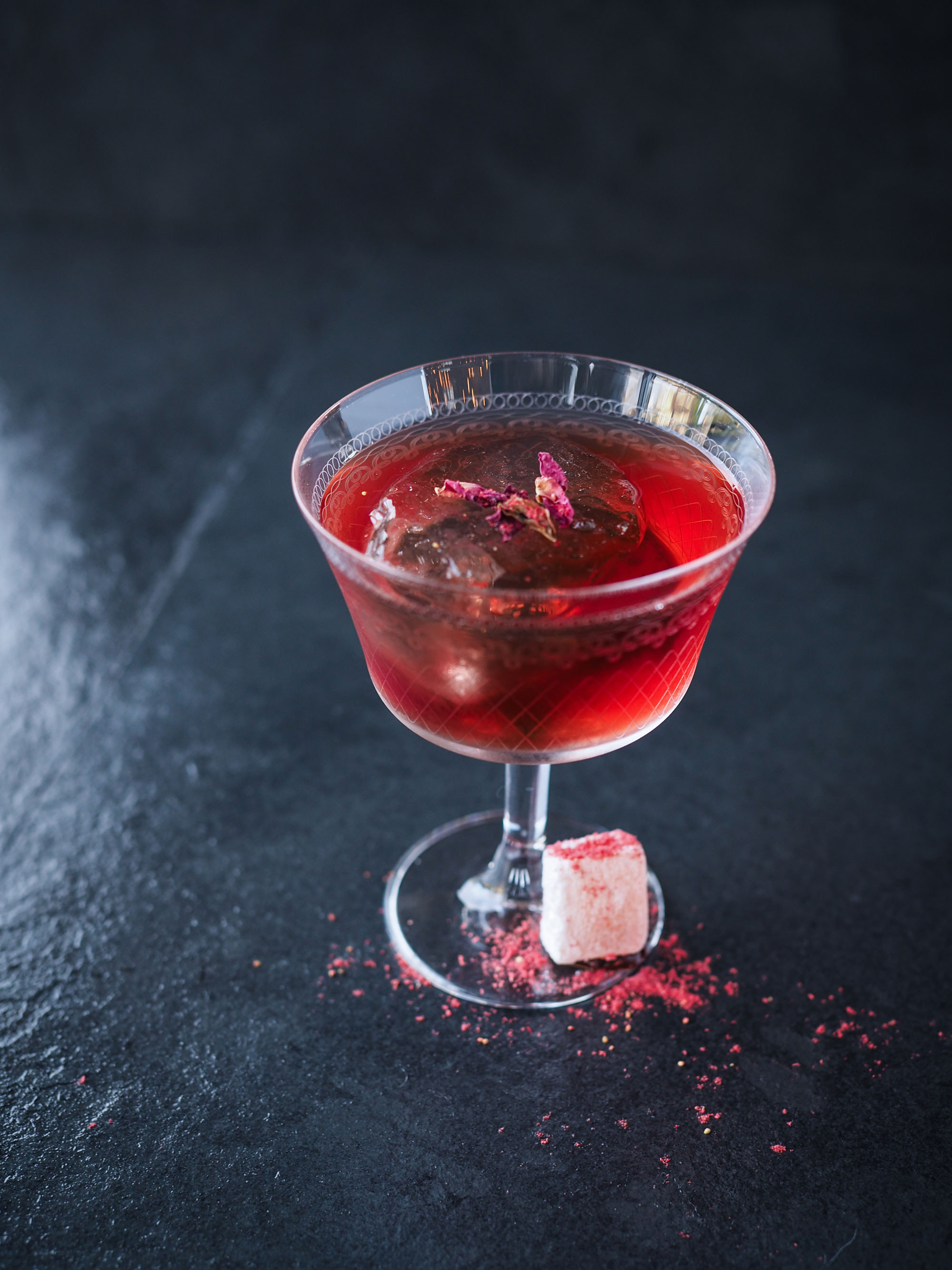 World's Biggest Coffee Morning
If seeing this excellent selection of coffee gin cocktails has got you wishing you can host a coffee morning, then sign up! Macmillan Cancer Support's World's Biggest Coffee Morning takes place on Friday, September 27 (or any date that suits you). By hosting an event or even just through taking part, you can help Macmillan raise vital dough-nations for the charity to help those living with cancer. Last year, the charity raised an incredible £26,914,382. Click here to sign up to receive your coffee morning kit.
If you choose to take part and use our coffee gin cocktails, we'd love to see a picture. Head to our Twitter or Facebook page and send us the best pictures of your fundraising efforts!
Enjoy These Coffee Gin Cocktails & More by Becoming a Member
If the thought of missing out on our excellent cocktail recipes such as coffee gin cocktails each month is hitting you hard, then it's not too late to become a member.
Each month our members receive a hand-picked craft gin, mixers, treats, a complimentary gift, a recipe card and a mixology tool in their gin of the month box.
Our boxes are available monthly, bi-monthly and quarterly, costing £40 per box. If you join today, you can use the code TG10 to enjoy 10% off and it comes with a free cocktail shaker worth £20.
Lastly, we give our members the opportunity to buy gin that isn't available in the supermarket through our online shop. Click here to join the club or visit our contact page for our email address.