Christmas is here, and we're back with some gorgeous gin cocktails with some pun-tastic festive names!
This year's Christmas cocktails are sure to keep all your guests happy – and there's even one for your sober Santas!
Deck The Halls With Gins & Tonics
Fa la la la la la la la la!
Ingredients
10ml grenadine
40ml gin
20ml lemon juice
10ml simple syrup
Small egg white
Ginger tonic water
Method
Fill a rocks or highball glass with ice, and pour over grenadine. Add all ingredients except grenadine and tonic to a cocktail shaker with ice and shake vigorously. Pour over the grenadine on ice. Top with ginger tonic water.
Recommended Garnish
Rim your glass before you start with red sprinkles or sugar!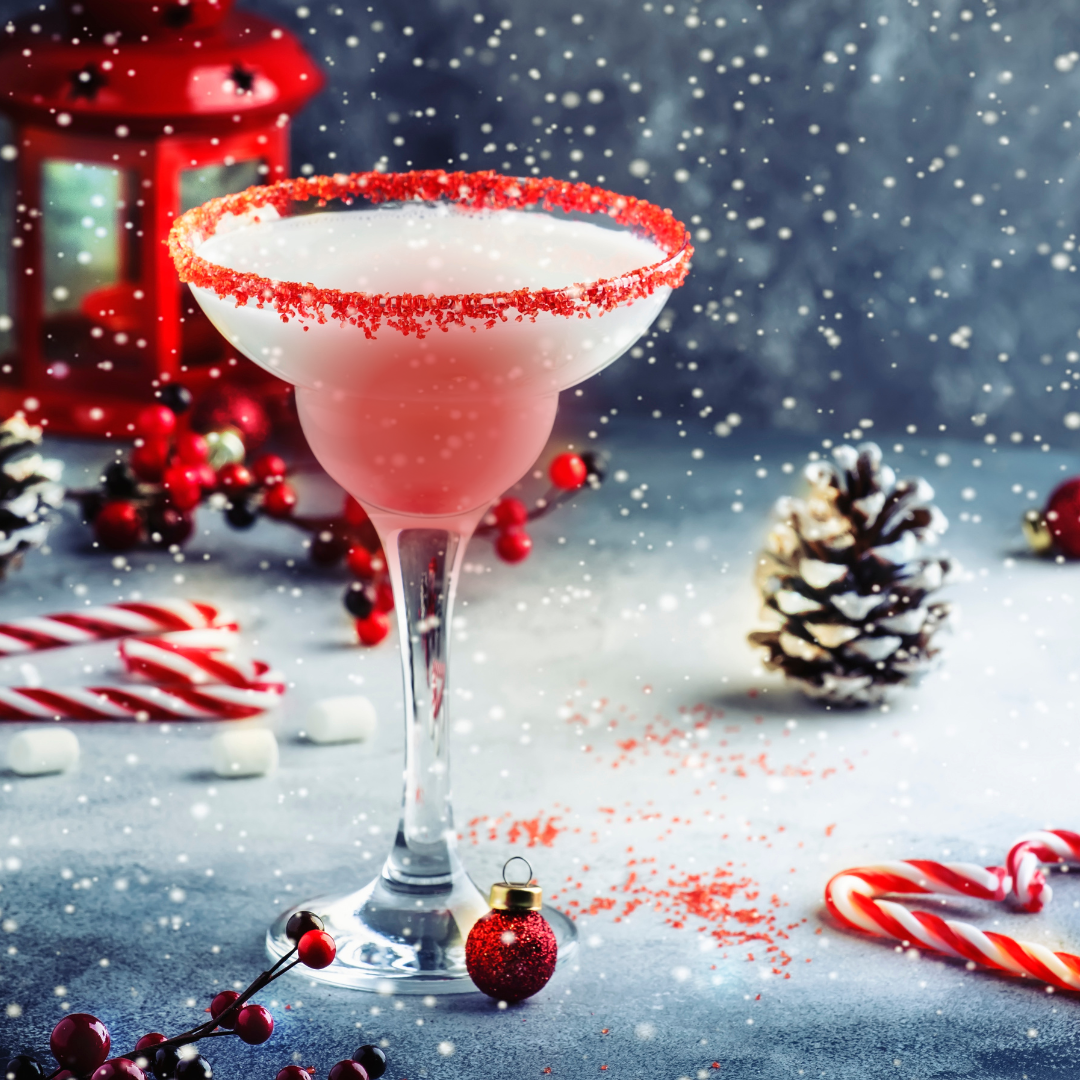 Rocking Around The Cocktail Tree
This one works well for one, but scales up to fill a tree with ease!
Ingredients
35ml gin
1 tbsp cranberry jam/jelly.
Several sprigs of fresh rosemary
Mediterranean tonic
Method
Muddle together the gin and cranberry jam. Add the rosemary and muddle lightly – enough to release some of the oils from the rosemary, whilst keeping the rosemary mostly intact. Top with tonic and serve.
Recommended Garnish
Float a couple of little pieces of rosemary on top too for a fuller effect.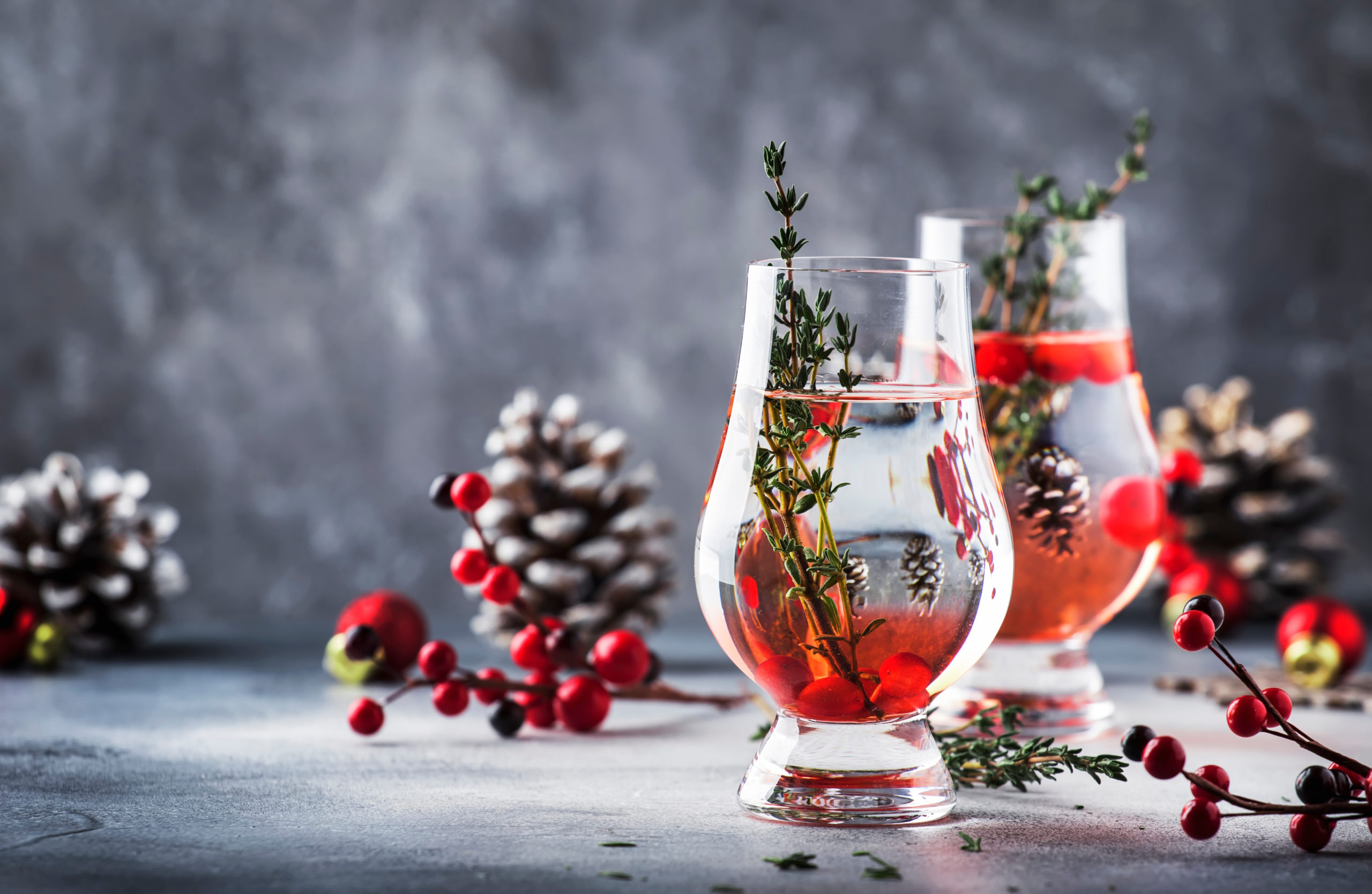 You're A Mean One, Mr Gin-ch
You'll love this one so much your heart will grow three sizes!
Ingredients
25ml gin
20ml midori
Squeeze of fresh lime juice
Lemonade
Method
Shake together gin, midori and lime juice. Strain into a rocks glass and top with lemonade.
Recommended Garnish
Glace cherries add a little heart!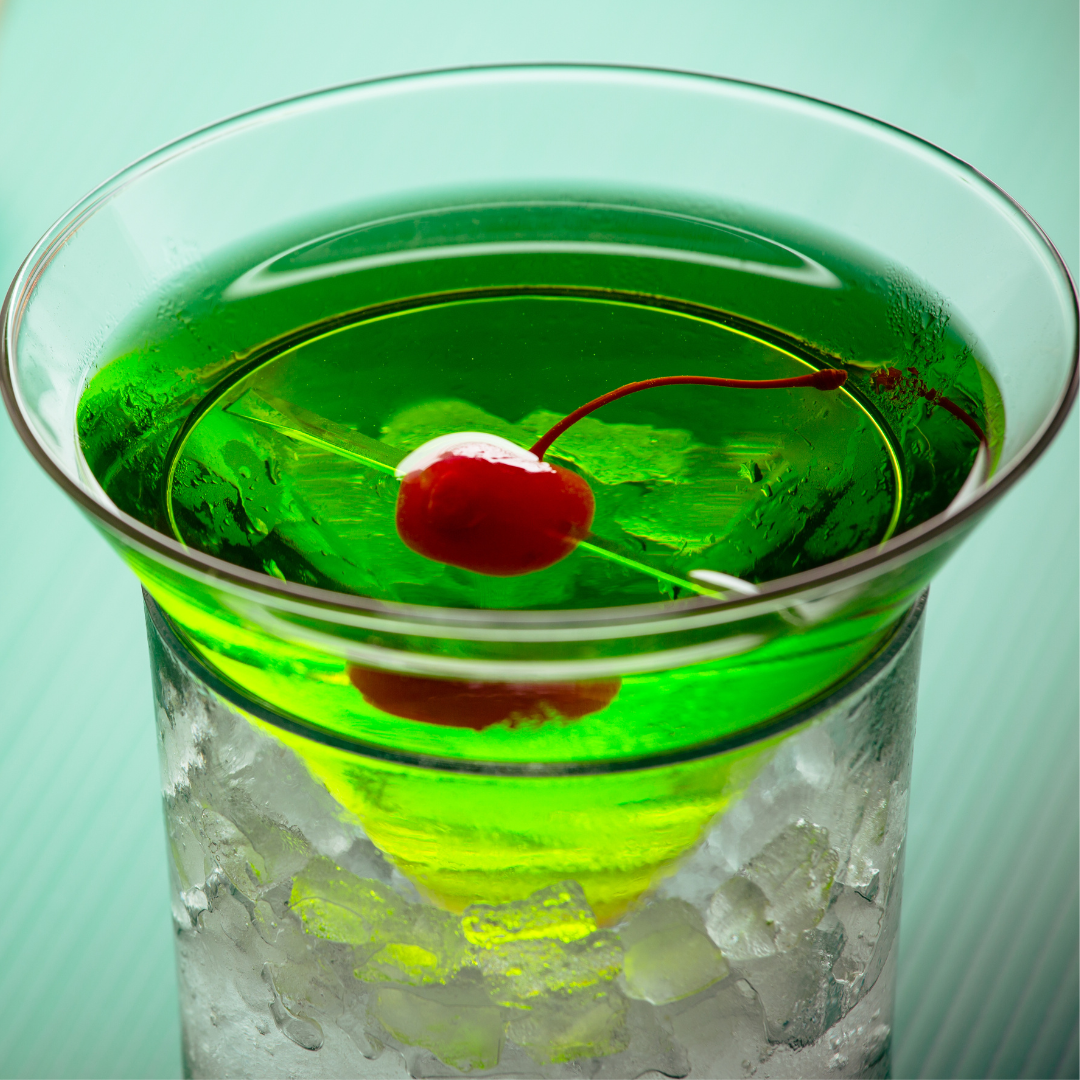 Gin-gle Bell Rocks
Lose the bell and you've got a heck of a cocktail!
Ingredients
50ml gin
Dash elderflower cordial
Method
Fill a rocks glass with large ice cubes. Pour over cordial, followed by gin.
Recommended Garnish
No garnish needed, but a salted rim goes a long way.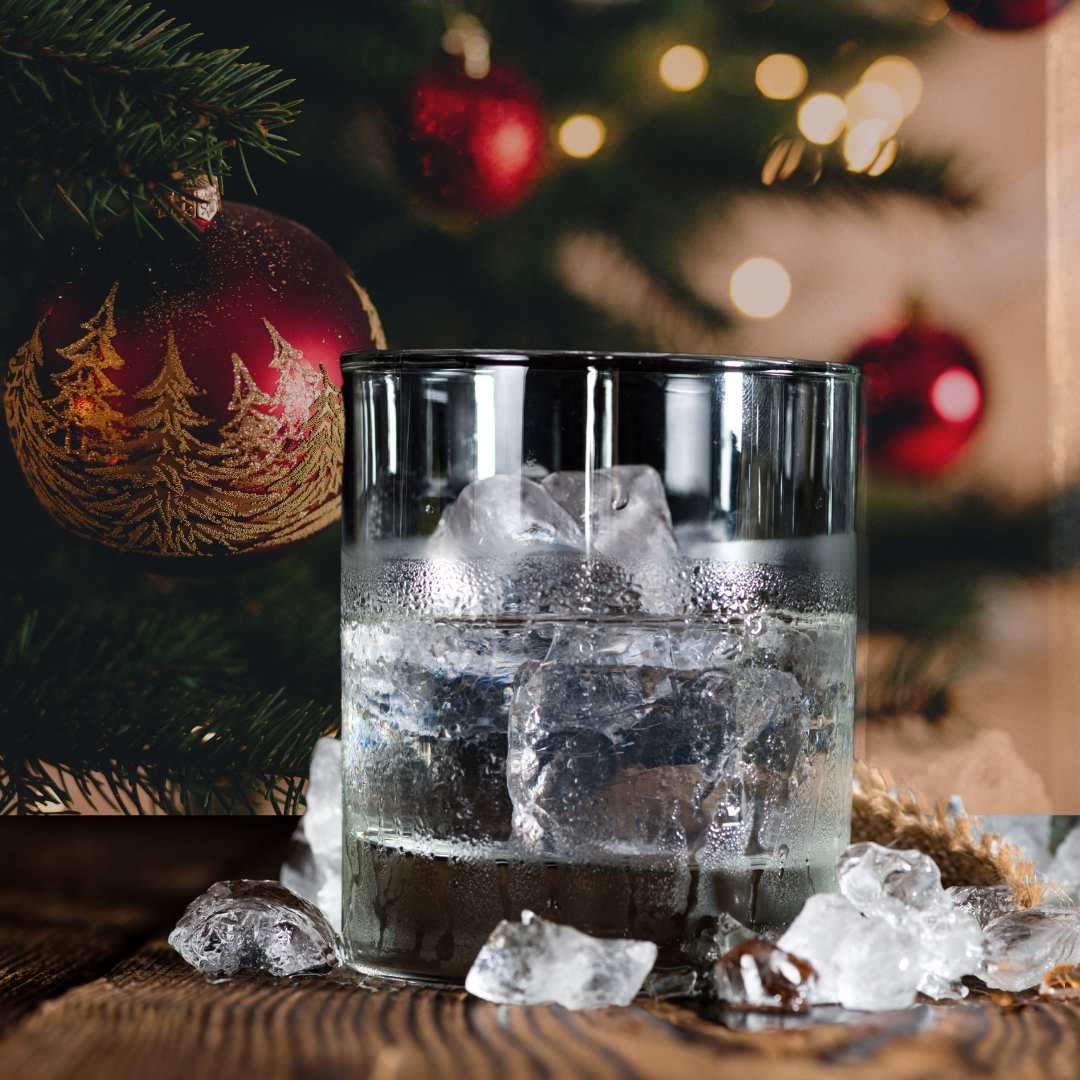 Designated Driver Home For Christmas
Don't let being sober slow you down!
Ingredients
30ml alcohol-free gin
60ml white cranberry juice
10ml fresh lime juice
Method
Shake together all ingredients with ice, and strain into a chilled glass.
Recommended Garnish
Float a couple of fresh red cranberries on top!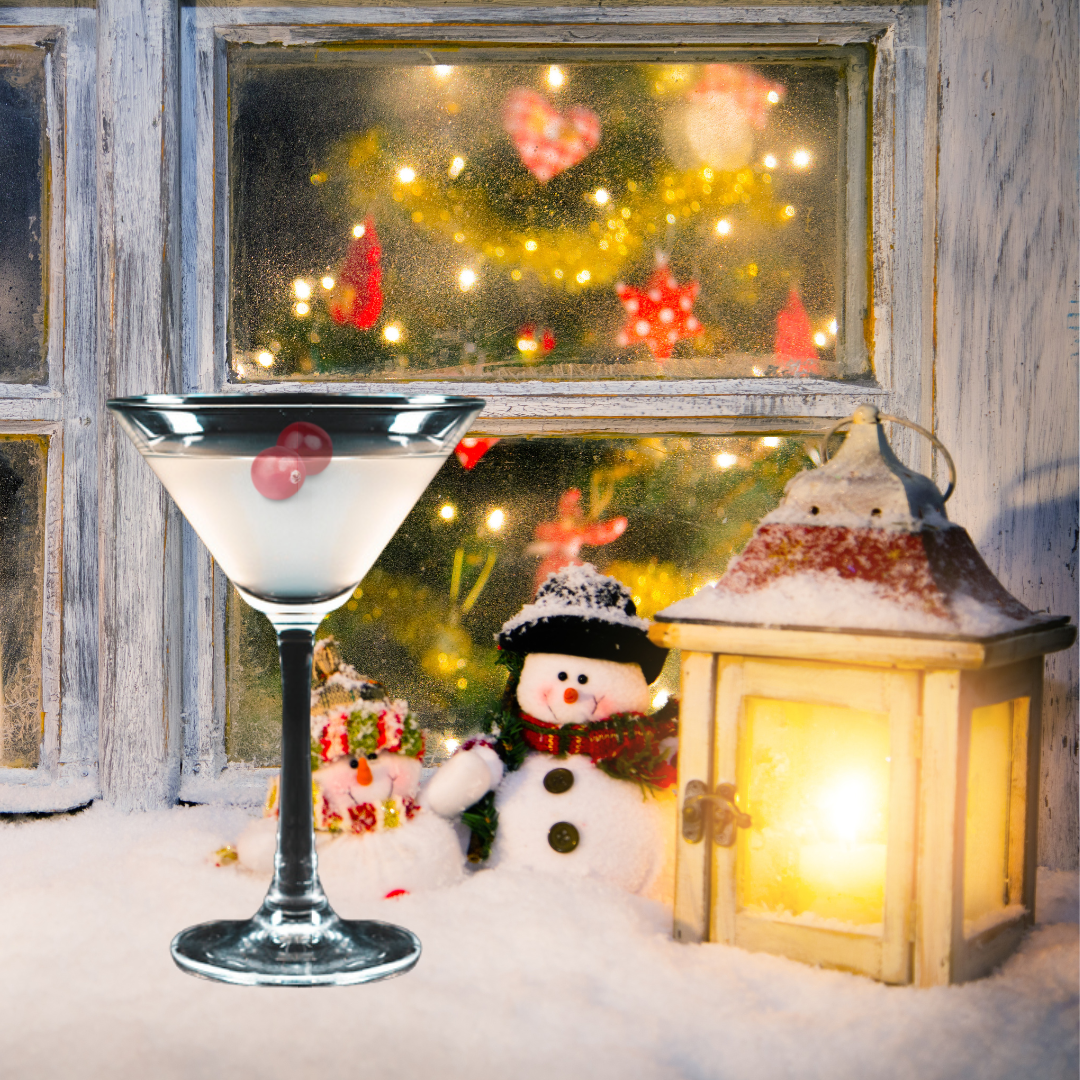 All I Want For Christmas Is My G&T
Keep those two front teeth minty fresh with this tasty tipple!
Ingredients
Several fresh mint leaves
35ml gin (citrus led works best!)
Mediterranean tonic
Few slices cucumber
Method
Muddle together the mint leaves, cucumber and gin in the bottom of a highball glass. Add in ice cubes and top with tonic to taste.
Recommended Garnish
Float a few mint leaves on top for good measure!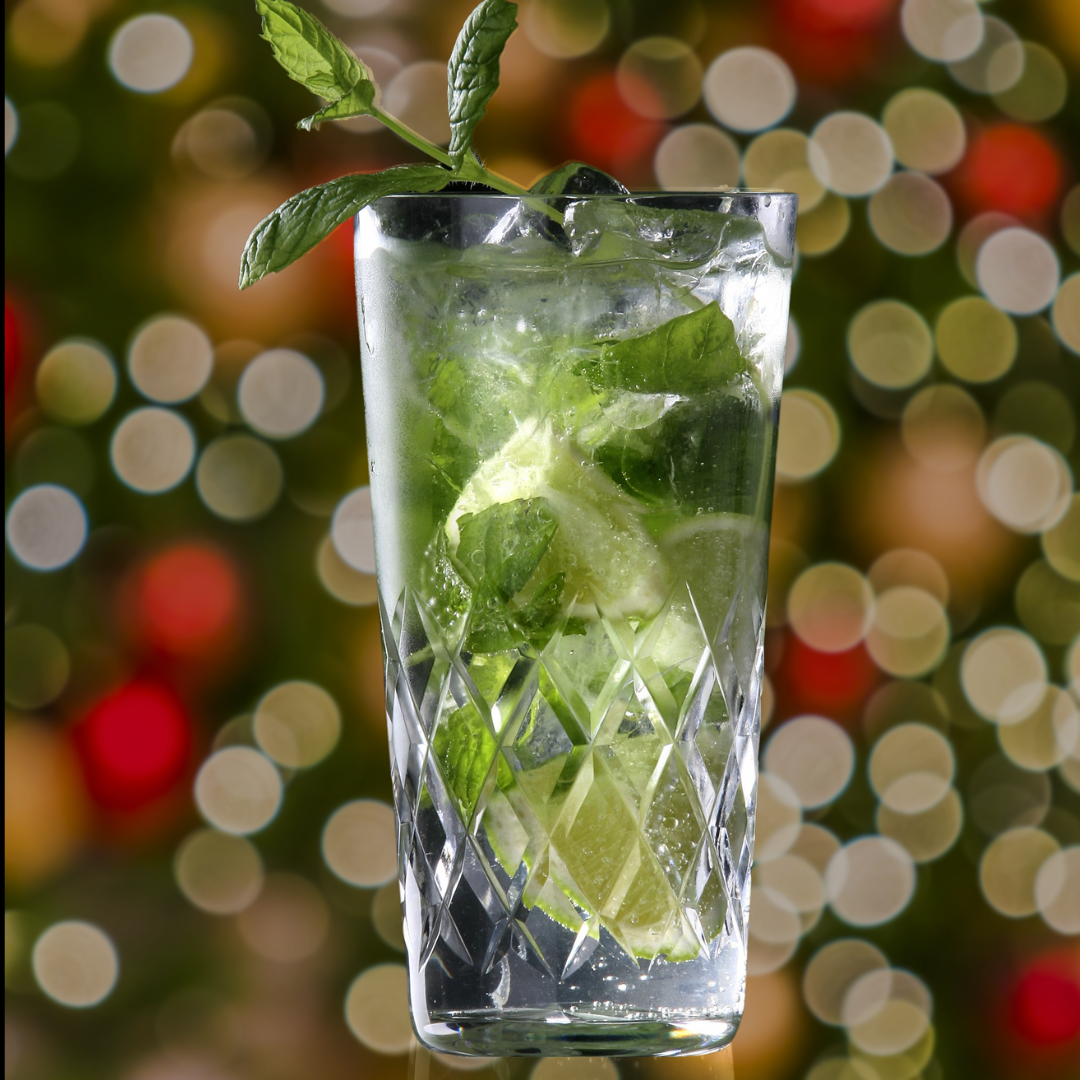 Don't Forget to get Yourself a Christmas Gift!
Become a member of our gin club today to get some of the best gins around delivered to your door every month! It's the Christmas gift that keeps on giving!
Sign up today and get 10% with our festive discount code: DEC10