As part of our commemorations of Chocolate Week, we've decided to finish the celebrations in style! The Think Gin team knew that a celebratory week wouldn't be the same without a list of some of the finest gin cocktails!
Chocolate Week aimed to promote fine chocolate flavour, independent artisan chocolatiers and the chocolate companies who work directly with cocoa farmers to encourage fair trade pricing.
The cocktails we have selected are sure to give you a boost and make you feel like you're sipping gin with Mr Willy Wonka himself! If you're not a member and wish you had some of the finest artisan gin to have with these cocktails, sign-up today.
White Chocolate Gin Fizz
This chocolate gin cocktail will certainly sweeten-up your day and is the perfect sweet treat for the weekend!
To make this cocktail, you'll need to make a white chocolate liqueur! Our recipe will give you more than enough, so you can freeze it and use in more cocktails.
Ingredients
For Liqueur (if you don't want to buy one):
300g White Chocolate
125ml Mile
75g Caster Sugar
350m Vodka
For Cocktail:
40ml Gin
30ml White Chocolate Liqueur
2tsp Syrup
3 Dashes Lemon Bitters
25ml Lemonade
Ice
Method
To make your white chocolate liqueur, put a bowl over a large pan of simmering water (but not touching the water), add the white chocolate and stir until melted. Add the milk and sugar and stir to dissolve. Take off the heat, stir in the vodka and leave to cool. Transfer to a suitable container and freeze for several hours, then pass through a sieve to remove any solids.
To make your cocktail, put the gin, white chocolate liqueur, syrup and bitters in a shaker full of ice and shake. Double strain into a highball glass filled with ice and top with lemonade.
Recommended Garnish
A mint leaf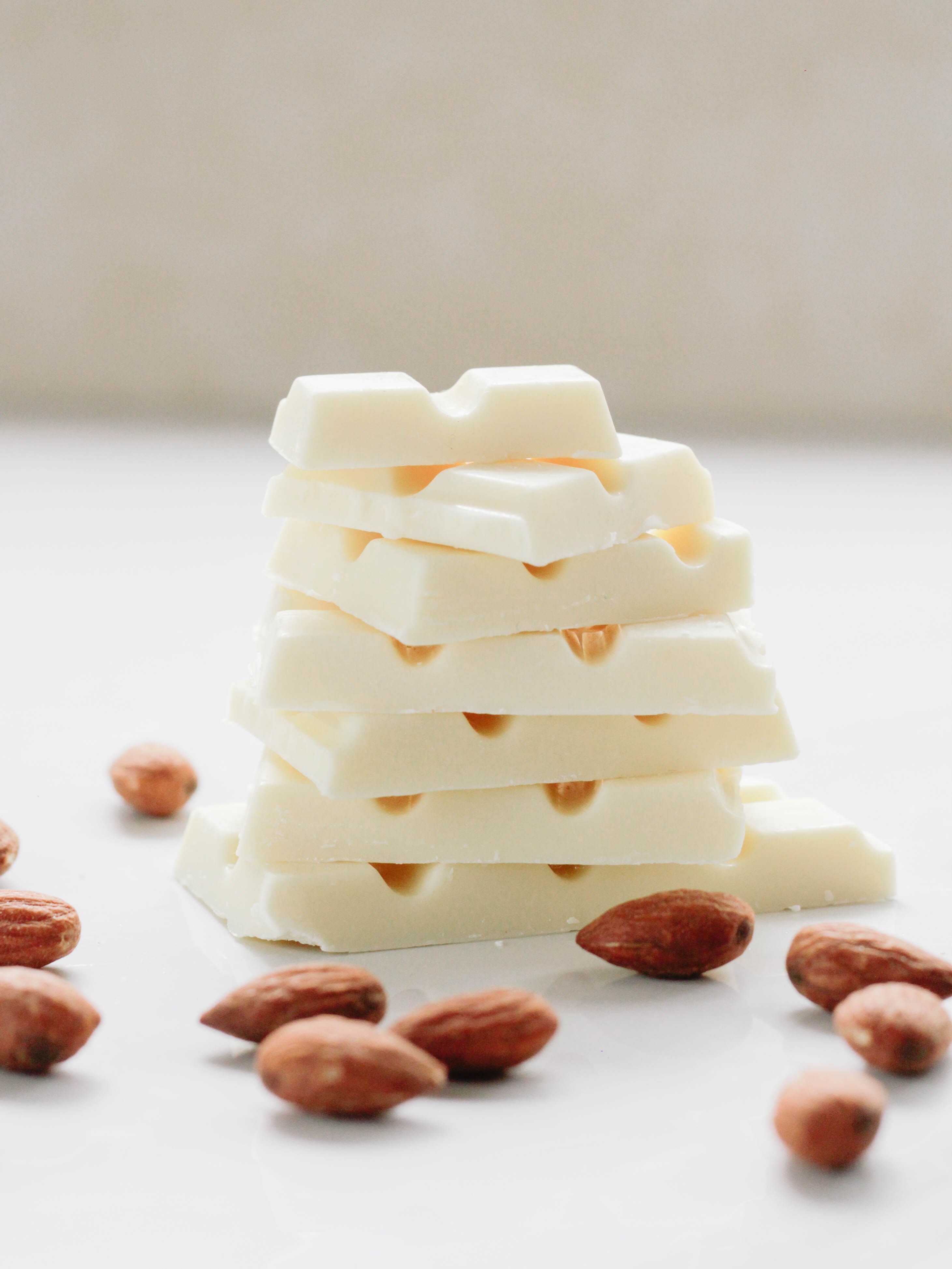 Mint Chocolate Martini
This take on the classic martini will have you wondering how you can possibly have a plain gin martini!
Make sure to garnish with grated chocolate and fresh mint for the best possible taste.
Ingredients
25ml Gin
25ml Baileys Cholat Luxe Cream Liqueur
10ml Mint Liqueur
Ice
Dark Chocolate
Method
Fill a cocktail shaker with ice and add the gin, Baileys and mint liqueur, and shake well. Strain into a martini glass.
Recommended Garnish
Garnish with grated dark chocolate and a mint leaf for the best-looking cocktail.
Chocolate Orange Martini
This chocolate gin cocktail is perfect for lovers of both gin and chocolate! You'll enjoy chocolatey notes that aren't too creamy, with the orange liqueur finding a perfect balance between the two flavours.
Ingredients
50ml Gin
25ml Crème de Cacao (white)
Splash of Orange Liqueur
Method
Fill a cocktail shaker with ice and pour the gin, crème de cacao and orange liqueur. Shake well and strain into a martini glass.
Recommended Garnish
Dust the rim of the glass with cocoa powder, or if you want a more chocolatey taste, with grated chocolate.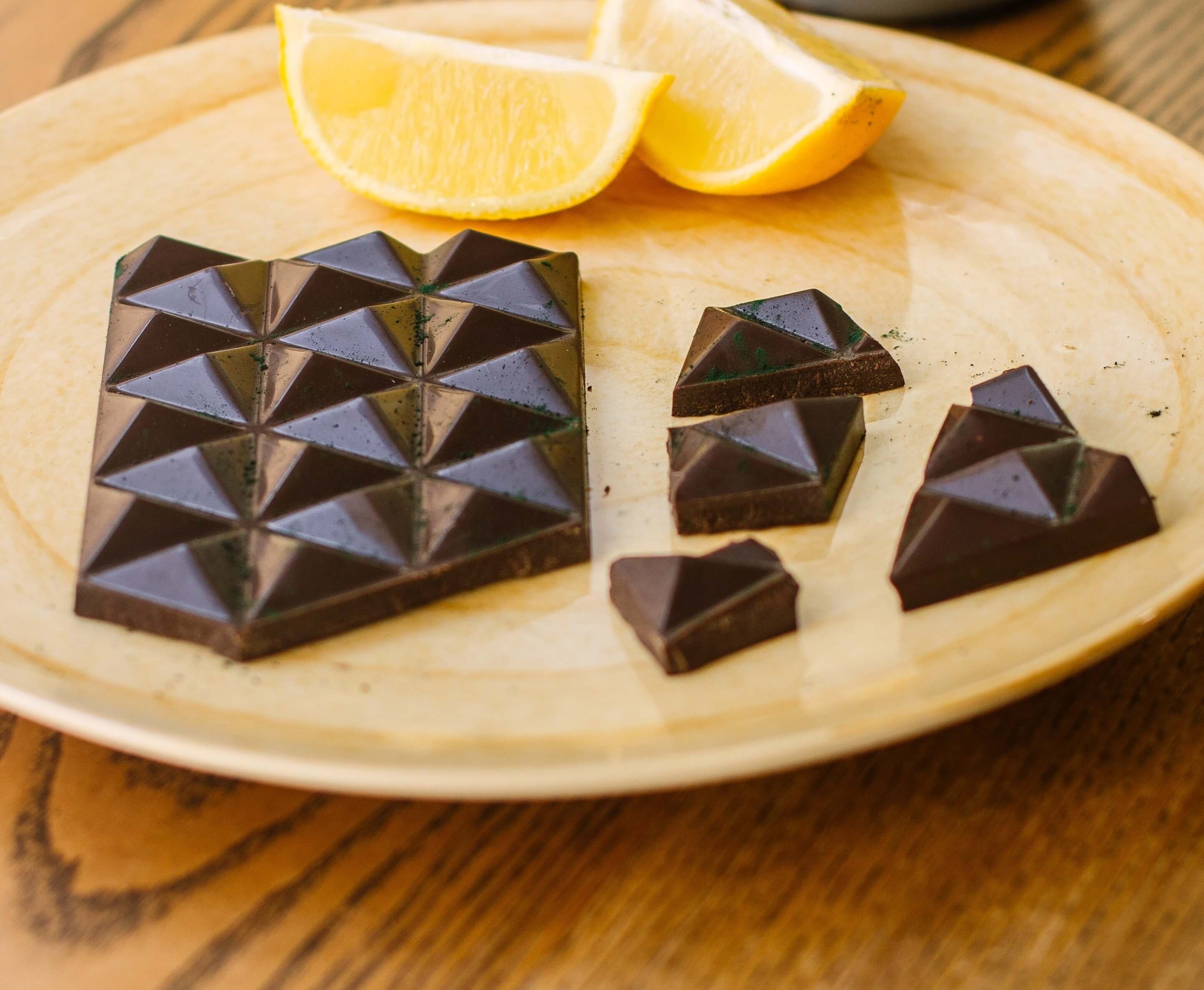 White Chocolate Gimlet
This chocolate gin cocktail balances perfectly sweet and citrusy flavours to give you a refreshing drink.
We recommend using Lime Cordial instead of lime juice to give you a sweeter taste.
Ingredients
50ml Gin
25ml Lime Cordial
50ml White Chocolate Liqueur
20ml Sugar Syrup
Ice Cubes
Splash of Chocolate Bitters
Method
Place the ice cubes and ingredients into a cocktail shaker and shake. Strain into a cocktail glass.
Recommended Garnish
If you want to maintain the sweetest flavours, garnish with a slice of candied lime or lemon.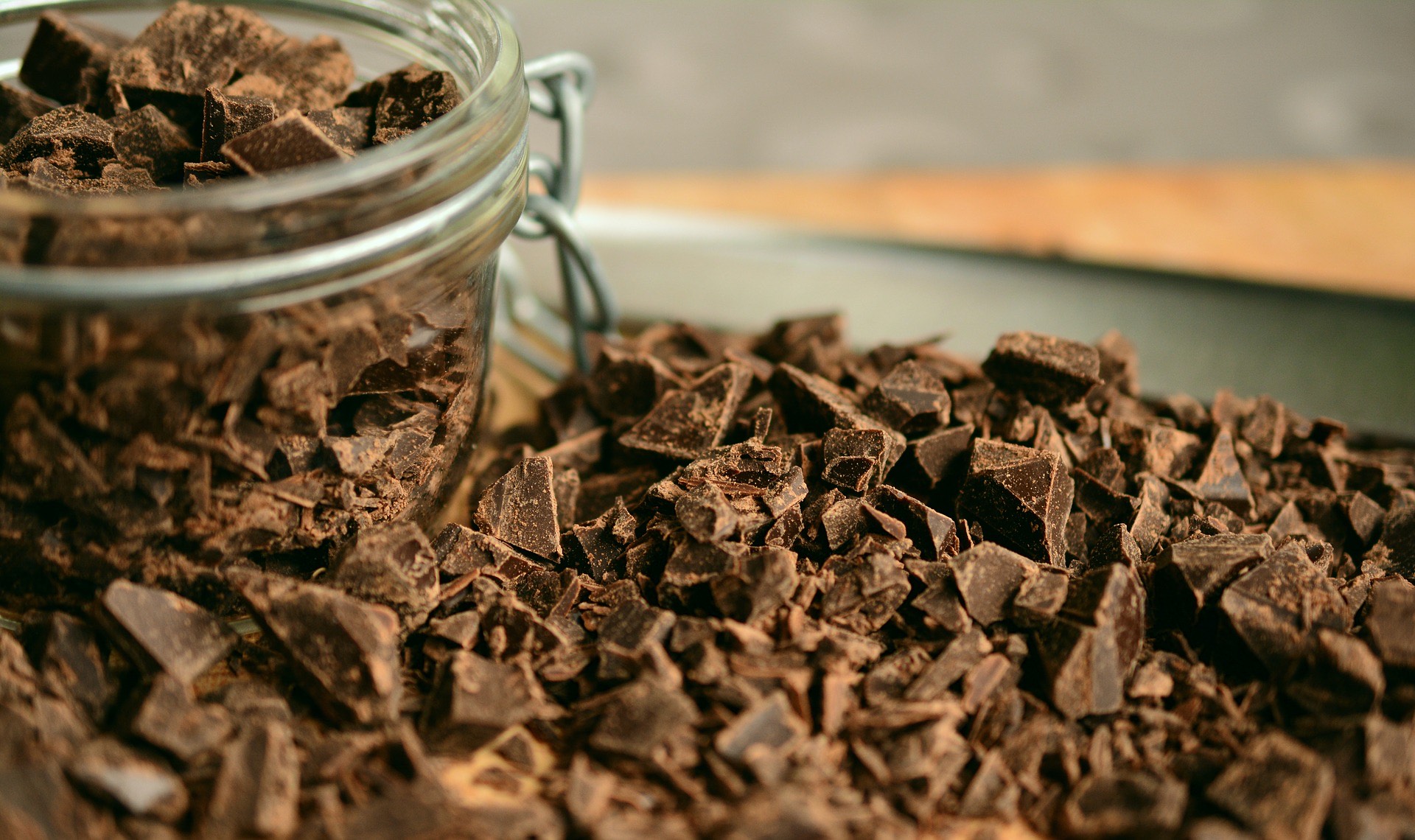 Gin Hot Chocolate
Who says that gin cocktails should be cold? This cocktail recipe is perfect for the colder months and will warm you quickly.
Sprinkle over dark chocolate shavings for the best taste.
Ingredients
25ml Gin
200ml Milk
3tsp Hot Chocolate Powder
1 Whole Stick Cinnamon
1/2 Tsp Vanilla Extract
½ Tsp Grated Nutmeg
Method
Heat a pan over medium-low heat and add milk, chocolate powder, nutmeg, cinnamon and vanilla. Stir and heat to a gentle simmer. Once simmering, add gin and use stick blender or electric whisk to froth up liquid. Take off heat and pour through sieve into a heavy-set glass or mug.
Recommended Garnish
Grate over some more fresh nutmeg and chocolate shavings for best taste.
If These Cocktails Have Left You Hungry for Quality Craft Gin, Become A Member Today
If you're wishing you had some amazing gin to use in your cocktails, then you can become a member today.
Each month our members receive a hand-picked craft gin, mixers, treats, a complimentary gift, a recipe card and a mixology tool in their gin of the month box.
Our boxes are available monthly, bi-monthly and quarterly, costing £40 per box. If you join today, you can use the code TG10 to enjoy 10% off and it comes with a free cocktail shaker worth £20.
Lastly, we give our members the opportunity to buy gin that isn't available in the supermarket through our online shop. Click here to join the club or visit our contact page for our email address.