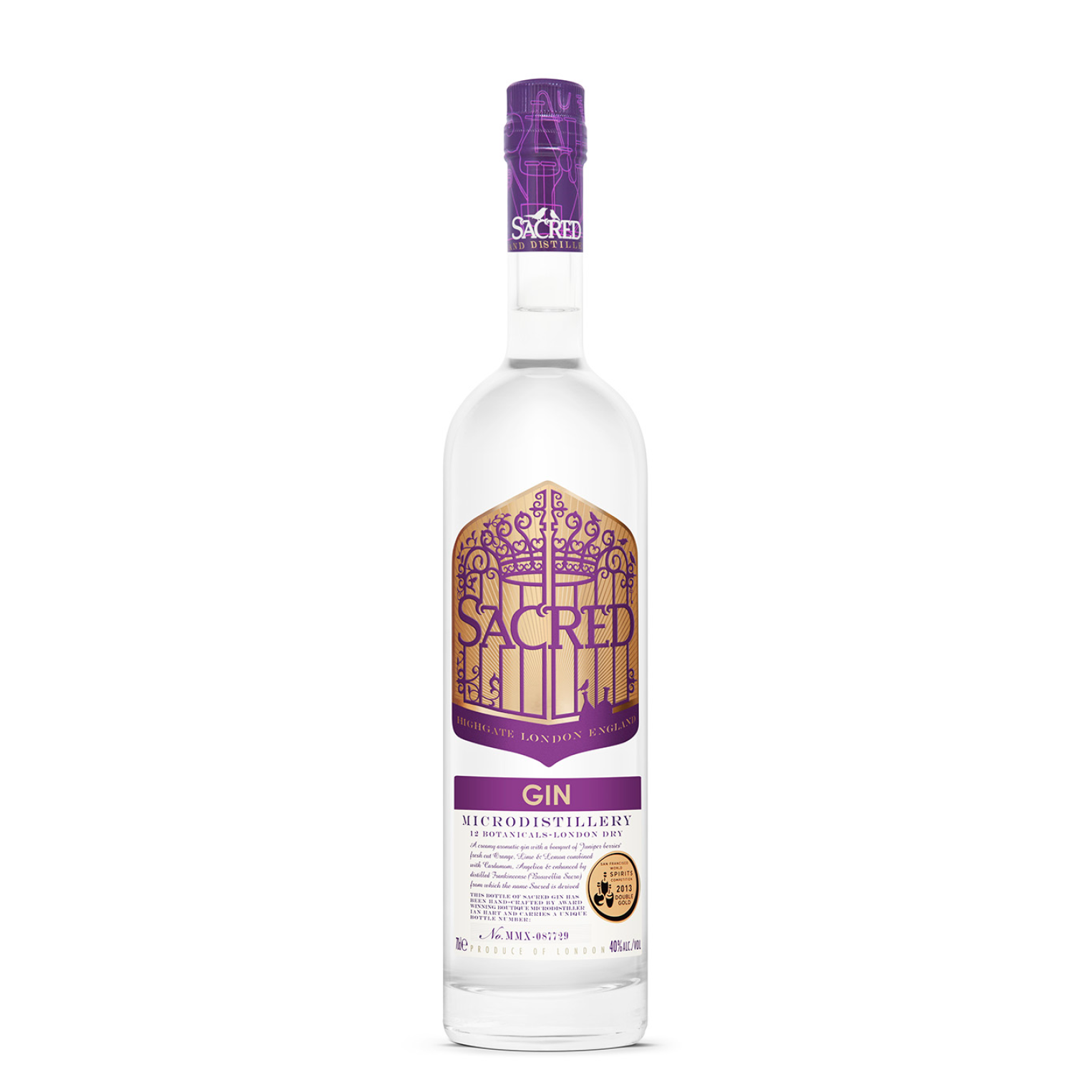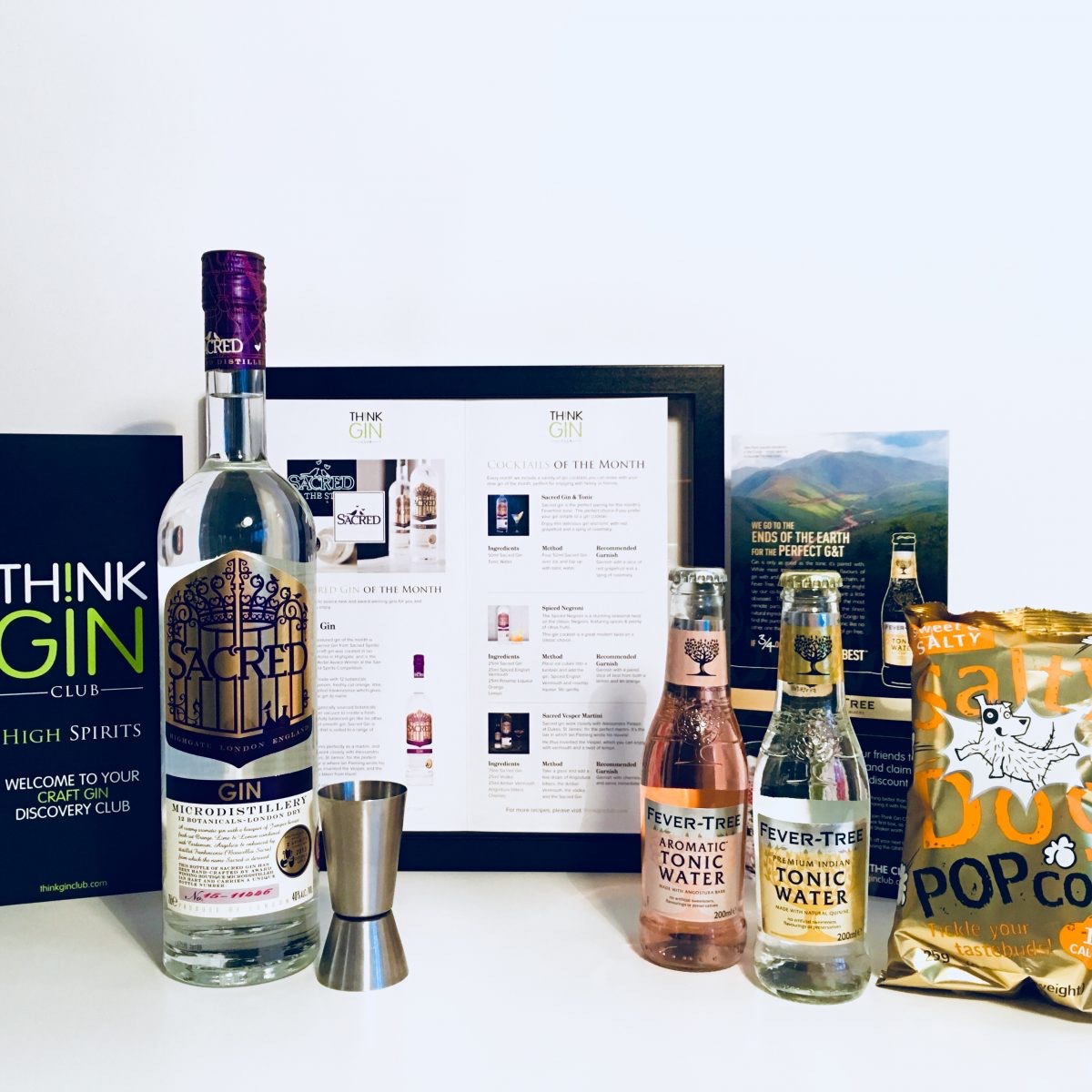 This Month's Featured Gin: January's Sacred Gin!
(70cl, 40%)
This month's featured gin of the month is the stunning Sacred Gin from Sacred Spirits!
This beautiful craft gin was created in Ian Hart's Family Home in Highgate, and is the Double Gold Medal Award Winner at the San Francisco World Spirits Competition.
Sacred Gin is made with 12 botanicals including cardamom, freshly cut orange, lime, lemon and distilled frankincense which gives this remarkable gin its name.
Botanicals
Each of the organically sourced botanicals is distilled under vacuum to create a fresh, creamy, beautifully balanced gin like no other.
A balanced and smooth gin, Sacred Gin is a gentle blend that is suited to a range of palates.
The Sacred Gin Martini
Sacred Gin works perfectly as a martini, and Sacred Spirits work closely with Alessandro Palazzi at Dukes, St James', for the perfect recipe.
This bar is where Ian Fleming wrote his novels and thus invented the Vesper, and the martini serve is taken from them!
The Perfect Serve
For the perfect serve we'd recommend pairing with tonic water, a slice of red grapefruit and a sprig of rosemary.
Like to Try This and Other
Amazing

Gins?
Join the club today where our members gain exclusive access to our hand-picked selection of the finest craft gins available.