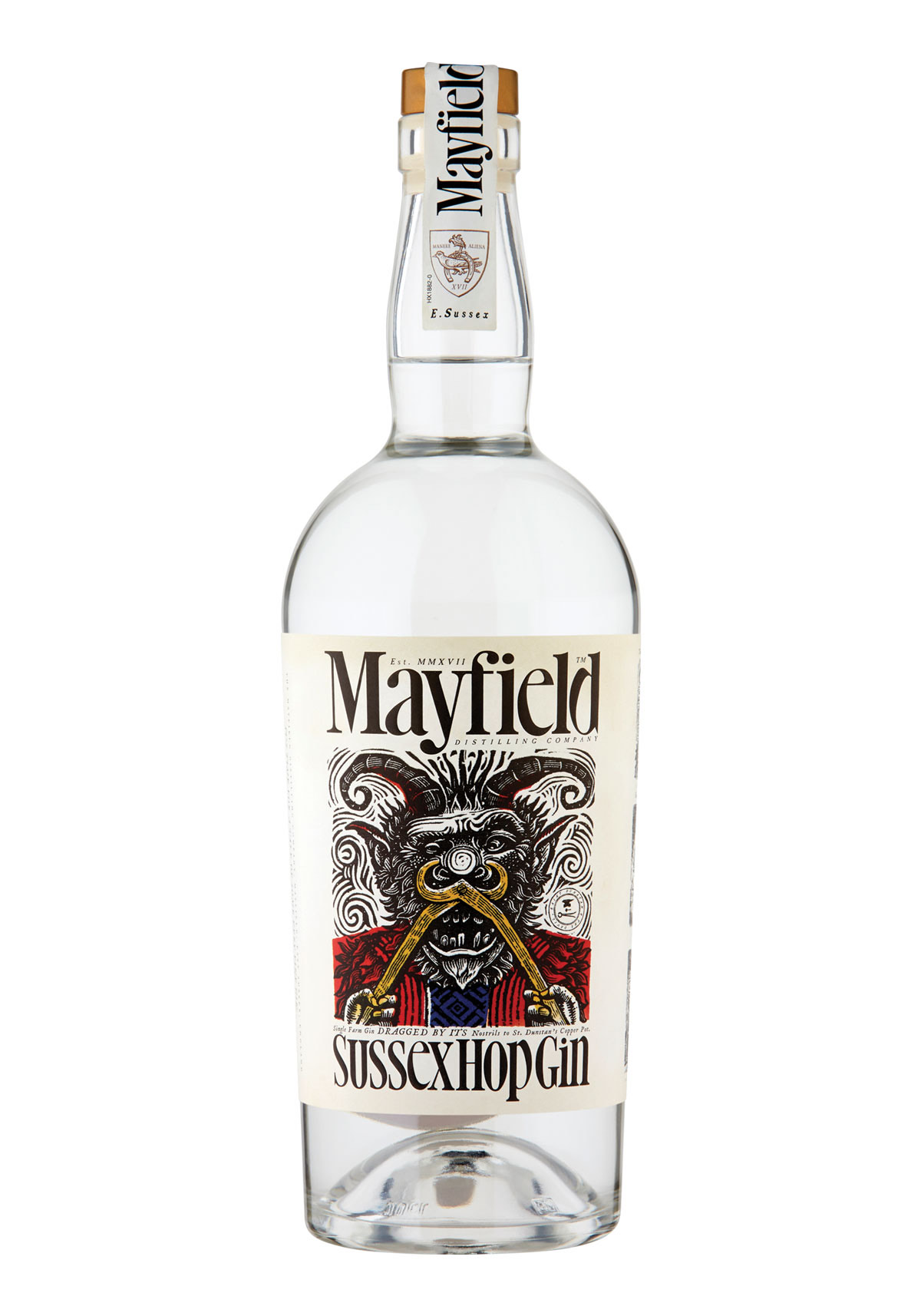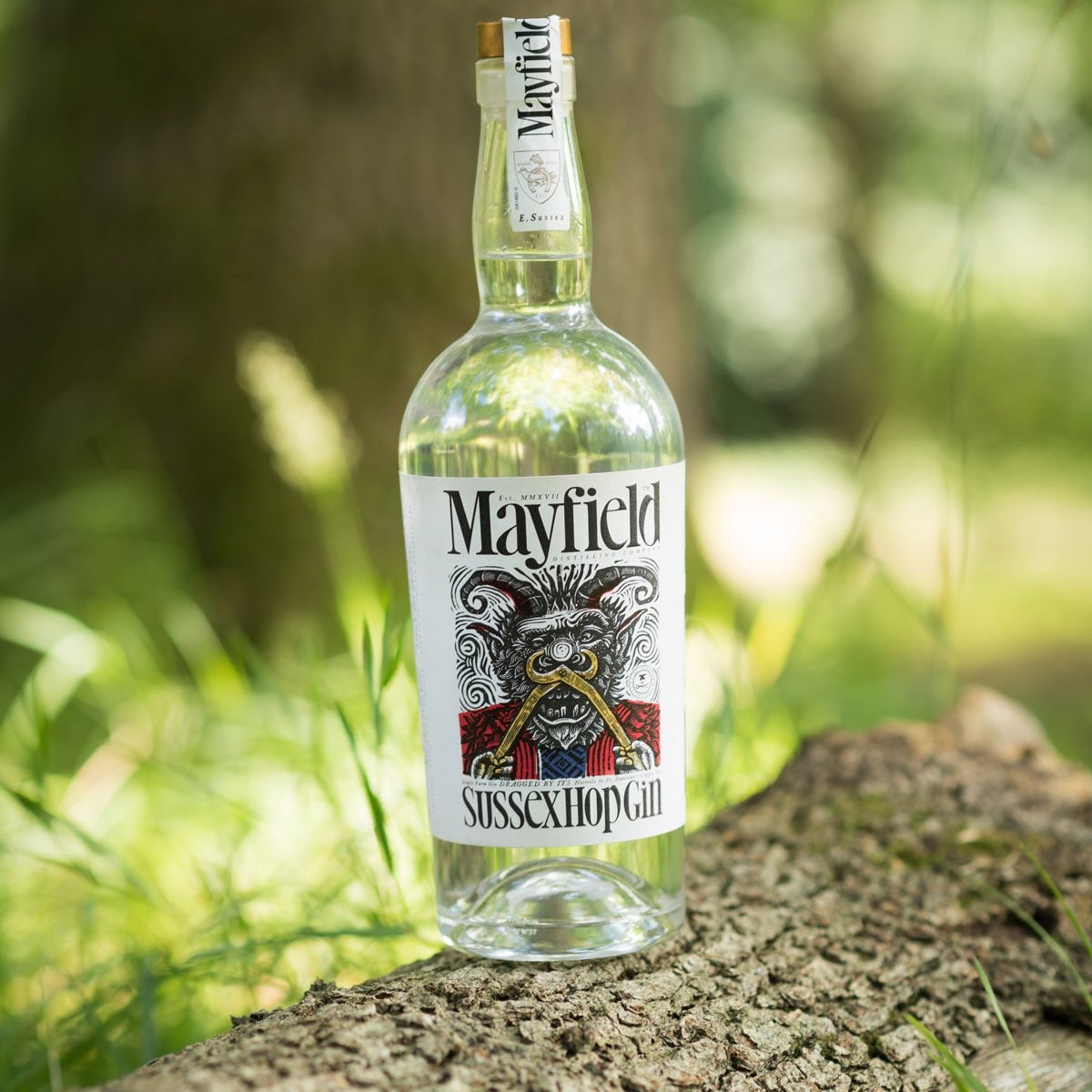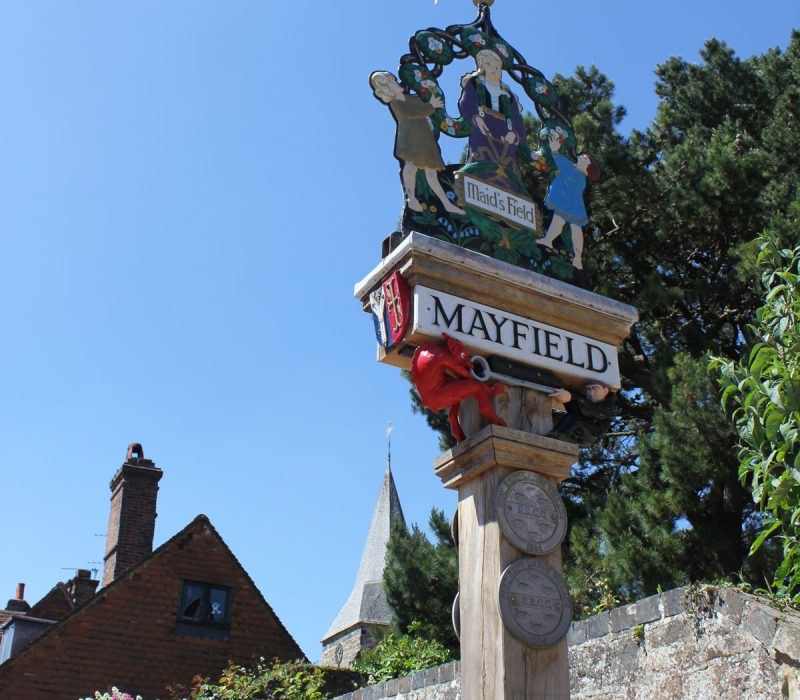 This Month's Featured Gin: December's Mayfield Sussex Hop Gin
(70cl, 40%)
This month's featured gin is the beautiful Mayfield Gin!
Created by James Rackham, founder of artisanal spirits company, Emporia Brands, the dramatic label depicts the story of St. Dunstan & The Devil, an epic event which, the story goes, happened in the 10th Century in Mayfield Village!
This stunning craft gin is a recipe of 8 natural botanicals, including juniper berries, orange peel, lemon peel, coriander, angelica, orris, liquorice and Sussex Hop.
Sussex Hop
Sussex Hop was discovered as wild hops growing in local hedgerows and are now cultivated in just one acre of a thirty acre hop farm in Salehurst.
Sussex Hop is now an approved variety and gives an amazing citrus and hop character to this fabulous Sussex gin.
Each botanical is micro distilled in a copper pot still, then brought together to create a unique personality.
The Perfect Serve
This gin has beautiful floral notes, paired with a delicious subtle sweet bitterness and an elegant finish – delicious!
We'd recommend serving with a slice of lemon or a dash of bitters.
Botanicals
Sussex Hop
Sussex Hops have been carefully cultivated and picked to be used as one of the leading botanicals in Mayfield Gin. This variety brings a unique floral note and some sweet bitterness supported by the citrus, giving some fresh and zesty notes.
Juniper Berries
Juniper gives our gin character as well as some body to the product along with green, pine and spice notes.
Orange Peel
Orange peel is often used as botanicals in gin due to the distinctive citrus notes. We use dried orange peel as a botanical to add freshness and to create a citrus notes to balance with the lemon peel.
Lemon Peel
Another strong citrus botanical is dried lemon peel; we use this to add further complexity to the citrus notes but also to bring a bitterness to the finished liquid.
Angelica Root
To create Mayfield Gin we used the root of Angelica as we find it brings an earthy and dry taste.
Coriander Seed
Coriander seed is another one of our eight important botanicals. Coriander is hugely important within the gin industry and is the second most commonly used botanical after juniper.
Liquorice
This sweet and woody botanical has been used a sugar alternative for centuries, however don't confuse this with liquorice sweets! This botanical brings out a woody taste and works extremely well with Angelica root, creating that distinct dry, earthy taste.
Orris Roots
The Iris flower is common throughout the world and its roots have been used as a botanical for gin for many years. Known for their unique floral smell Orris roots are not only used to fix the aroma but also to bind the scents of other botanicals.
Like to Try This and Other
Amazing

Gins?
Join the club today where our members gain exclusive access to our hand-picked selection of the finest craft gins available.