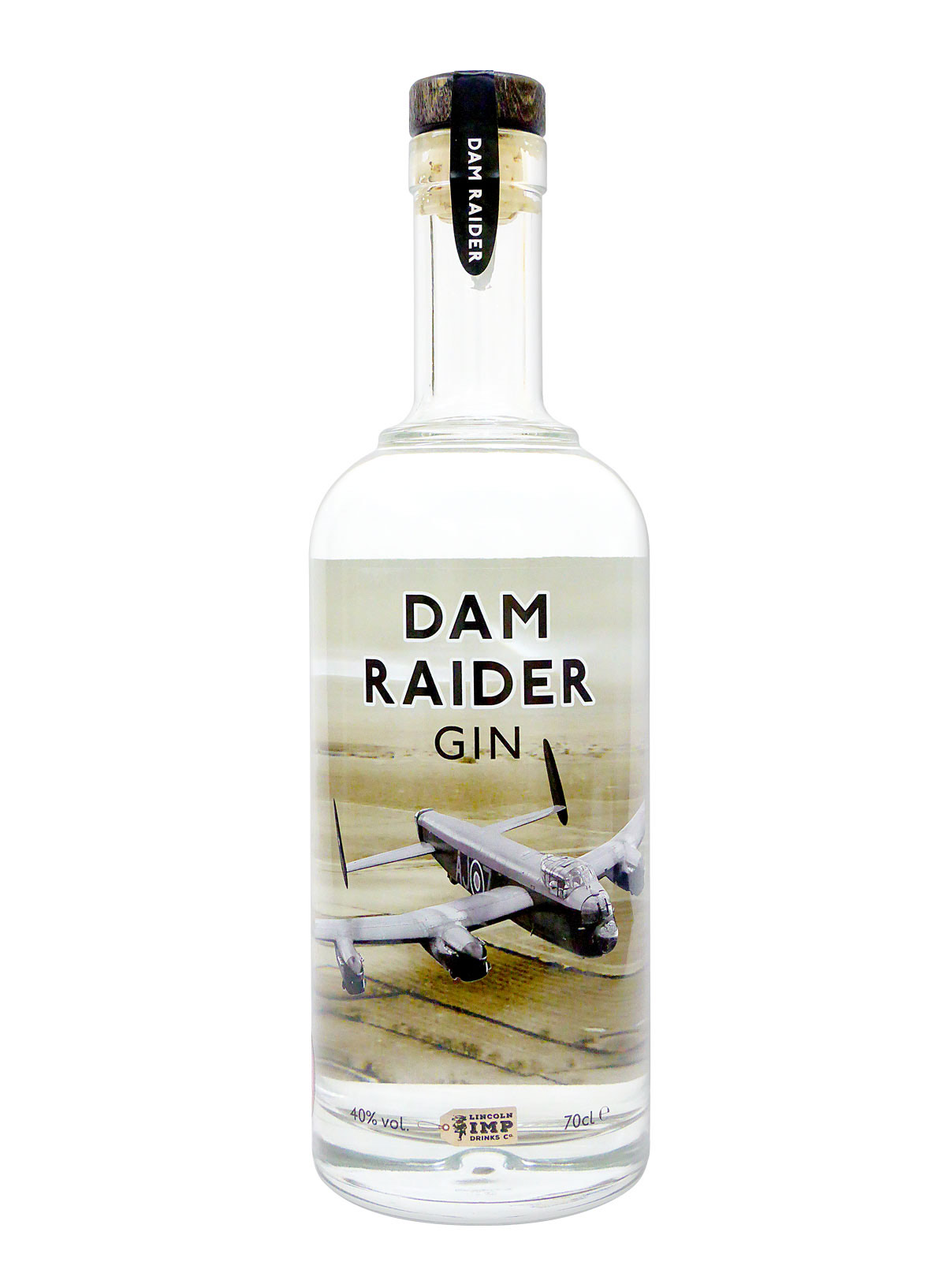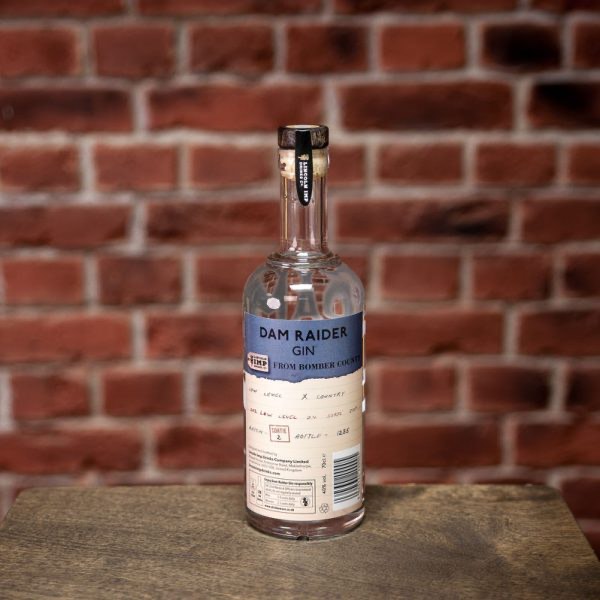 This Month's Featured Gin: April's Dam Raider Gin
(70cl, 40%)
This month's featured gin is the fabulous Dam Raider Gin from the Lincoln Imp Drinks Company!
This London Dry Gin is distilled in copper pot stills using traditional methods and has a warming spice and light fruit character.
Your Own Hand-Crafted Piece of History
Dam Raider Gin celebrates the ingenious and legendary World War II "Dambusters" raids, Operation Chastise.
The unique 3D-effect bottle features an authentic Avro Lancaster image on the front, pictured flying over RAF Scampton in the 1940s and presents extracts from a genuine Dam Buster crew member's log book, shown on the rear label.
2018 marks 75 years since the Dams Raids and the centenary year of the RAF, with many events planned throughout the country.
Tasting Notes
A citrus-based gin with a hint of spice, Dam Raider Gin stays faithful to a classic combination of flavours with seven botanicals:
Italian Juniper, Angelica Root from Belgium, Spanish Coriander, dried Spanish lemon peel and orange peel, powdered Liquorice from China and Italian Orris Root powder.
A traditionally-crafted gin with a predominant juniper note, Dam Raider is enhanced with citrus botanicals and delicate warming spices.
Using seven quality botanicals, this gin offers a well-balanced blend with a smooth, long palate and a classic combination of flavours, creating a thirst-quenching and refreshing drink.
The Perfect Serve
For the perfect serve, pair with this month's tonic, a mint leaf and clementine zest.
Like to Try This and Other
Amazing

Gins?
Join the club today where our members gain exclusive access to our hand-picked selection of the finest craft gins available.