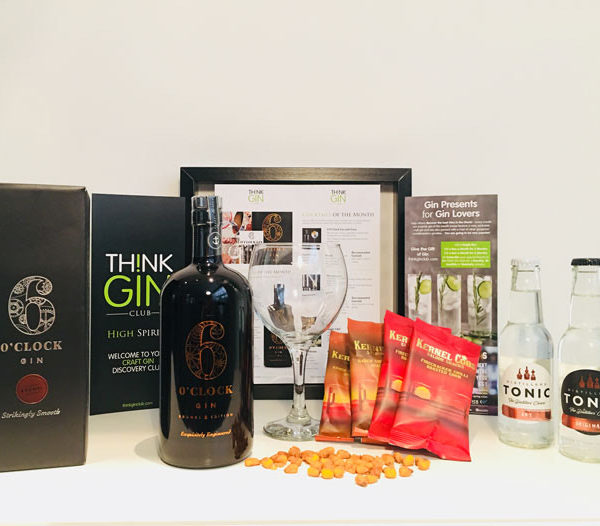 This Month's Featured Gin: September's 6 O'Clock Gin
(70cl, 50%)
This month's beautiful gin of the month is 6 O'Clock Gin!
This craft gin is a stunning gin handcrafted in small batches, using traditional stills and only the best natural ingredients.
6 O'Clock Gin Story
The 6 O'Clock name was inspired by the long-held family tradition of indulging in the first G&T of the evening at 6 o'clock.
A very British custom with colonial roots, still enjoyed at the distillery and shared by ginlovers all over the world
Family-Run Business
6 O'Clock Gin is a craft gin brand owned and operated by the family-run, artisan spirit company, Bramley & Gage.
The 6 O'Clock story starts nearly 30 years ago, when Edward and Penny Kain owned the Dittisham Fruit Farm in the South Devon.
Botanicals
The wonderful flavour of 6 O'Clock Gin emerged through experimentation: carefully selected botanicals, led by juniper, precisely balanced for a refreshingly clean taste.
Other botanicals include elderflower, orange peel, orris root and angelica root.
The Perfect Serve
For the perfect serve, pair with fresh lemon and tonic water.
Like to Try This and Other
Amazing

Gins?
Join the club today where our members gain exclusive access to our hand-picked selection of the finest craft gins available.